It is important to note that you will need to set-up *two different profile if you want to have access to Dashboard and Fieldworker App.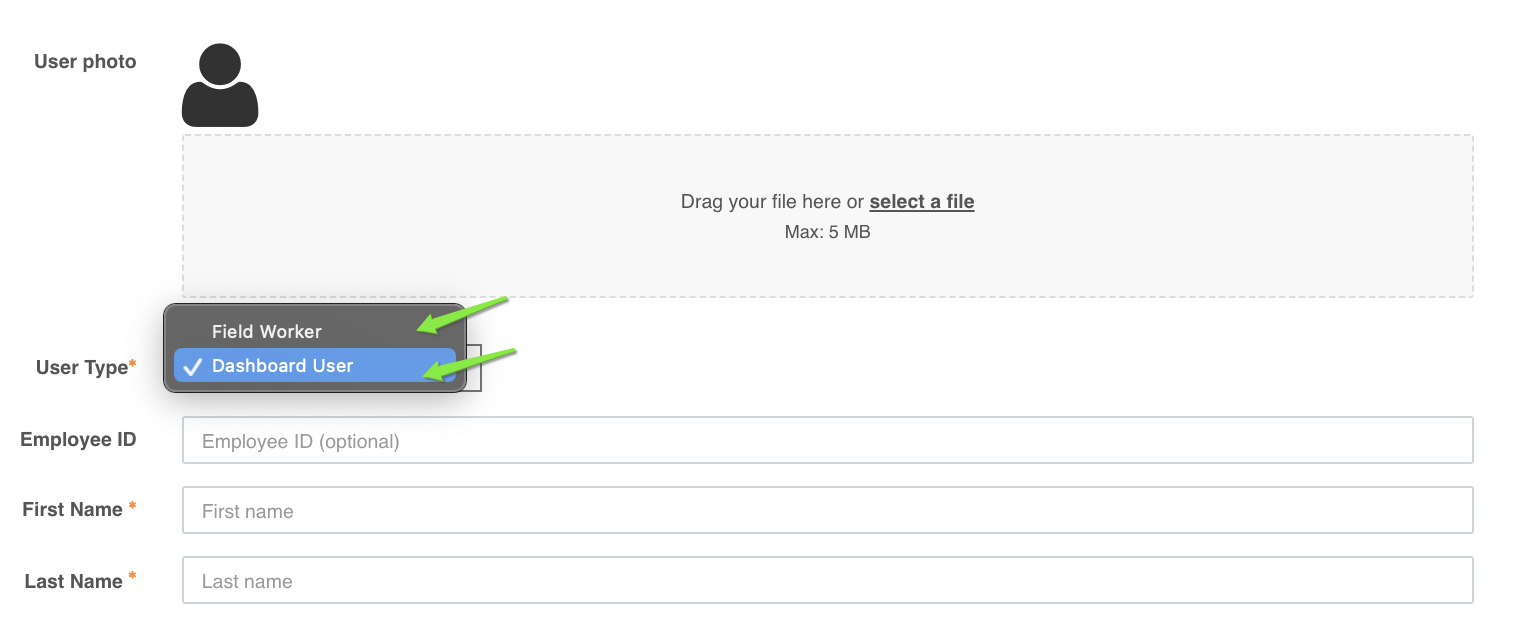 Dashboard: People who have access to to dashboard where they may be allowed to create orders, build forms, add users, upload and update documents, approve timesheets etc. Mainly for people in the office managing allocation for fieldworkers.
*A dashboard user can also have a FW app profile for visibility of forms that they set-up or do testing. It is also a great way to be familiar with the tool in case FWs have questions.
Fieldworker: People who are out in the field and utilise the FW day-in and out to accept/decline allocations, complete forms, request for competencies/inductions etc.