When a worker declines an allocation, you'll want the scheduler to know about it. In Assignar, that's easy. In the Web App Settings, you can configure who gets notified whenever someone declines an allocation.
Just add an email address to the Allocation Email Address field, and they will be notified. If no address is supplied, then the worker themselves will receive the notification.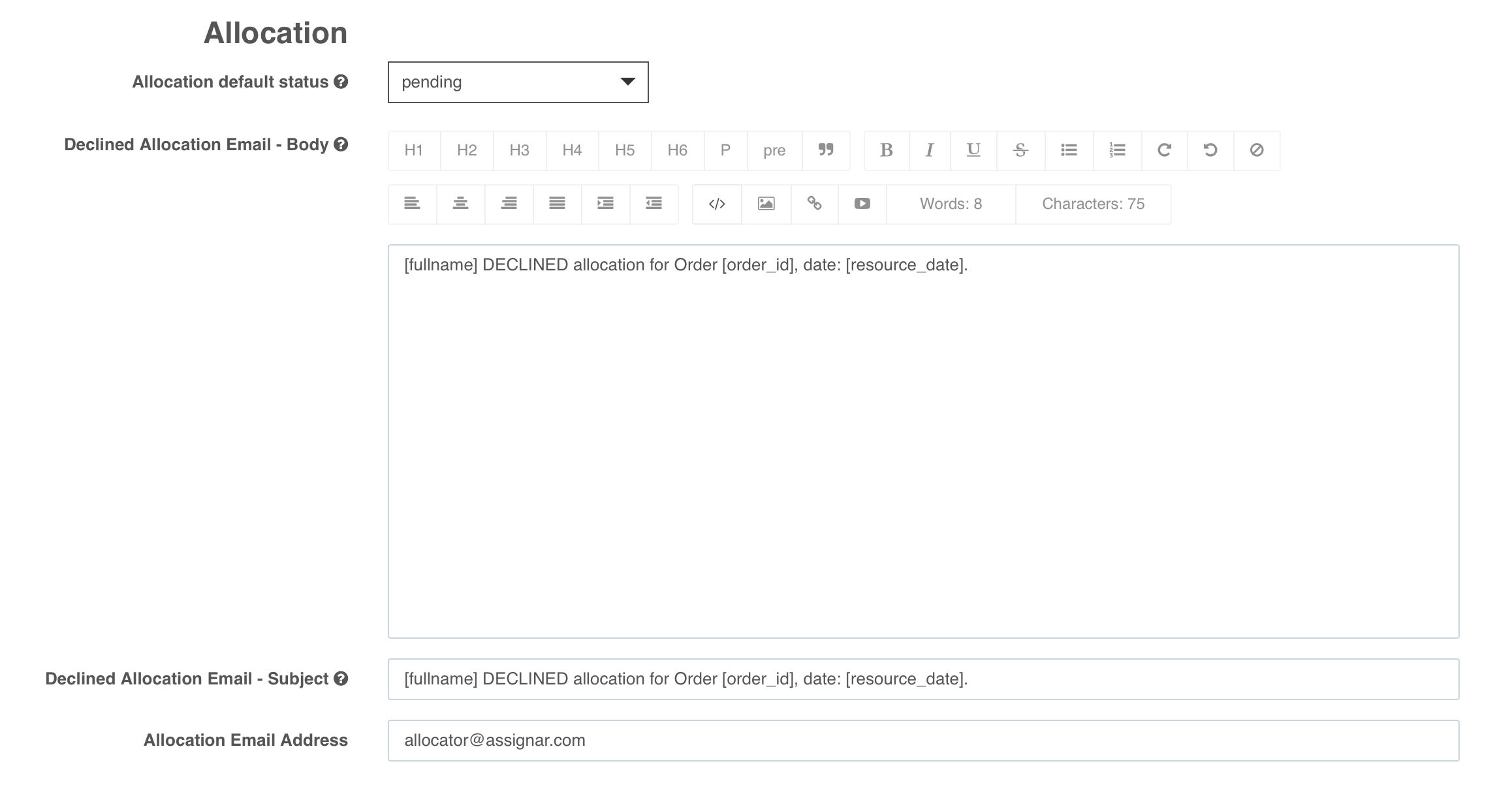 1
1
Was this article helpful?
1 out of 1 found this helpful