Overview
The NEW Roles page introduces new Role capabilities and some new UX improvements which will be a staple to our new page designs. Firstly, we have introduced the ability directly associate Workers to the Role they employed to perform. Secondly, it includes our new table design, a quick access drawer, and auto-updates in a single view. This will make Role management simpler and also get you too allocating your Workers to the Roles they were employed to do faster.
Context
What are Roles?
A Role is a job function within your organisation. These Roles are used to be scheduled against an Order for a job to be done. A Role is typically used to describe the job function of Worker resources.
What is a Skills required Role?
A Skill required Role is used to associate Skills and Skills related compliance to the associated Workers, or find compliant Workers when allocated to a Role in the Timeline.
What is an Asset required Role
An Asset required Role is used to associate Assets to a Role. Workers can also be associated to these Roles.
Fundamentals
The Roles table has been simplified for a cleaner display. It is recommended to use the search input to quickly find the Role you require. Otherwise, you sort the table by any column or use the pagination (< >) to jump through the Pages.

To view Inactive Roles, the table view can be toggled using the dropdown list at the top right of the table.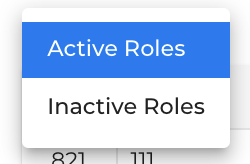 To create a Role you can click the Add New button in the top right corner. This opens the drawer where you add the Role details, including the required Name and press to Save to create. This will then have created a Role which can be updated and also add Role Workers.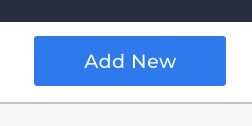 By clicking on a table row, you can select a Role to inspect. This opens the drawer with Role details with updatable fields, including Role Workers. These fields allows auto-save updates, where pressing a Save button is NOT required.

Currently, we have not implemented all Role associated fields in the details drawer, e.g. Suppliers. To see and edit these, you can access the legacy view using the launch button to the right of the Name field.

To deactivate a Role, you can use the deactivate/confirm menu item, accessible through the options button. This is located between the launch button and the drawer close button.