In the Scheduler's Order Form, you can now update an Order's Client and/or Project if it has no associated Form Results, Timesheets, or Digital Dockets. Since these items are linked to the client and project for an order, you can't change the client or project once you have these associated.
Important Notes
This feature is only available in the Order form from the Scheduler.

If you have allocated any workers, make sure that they are compliant to work on the new Client and Project.

If you use Task Groups, you should check any tasks you have on this order, as they may not be in the Task Group for the new Client or Project.
How to Update a Client or Project
When you open an Order in the Order Form, the Client and Project will be able to be updated: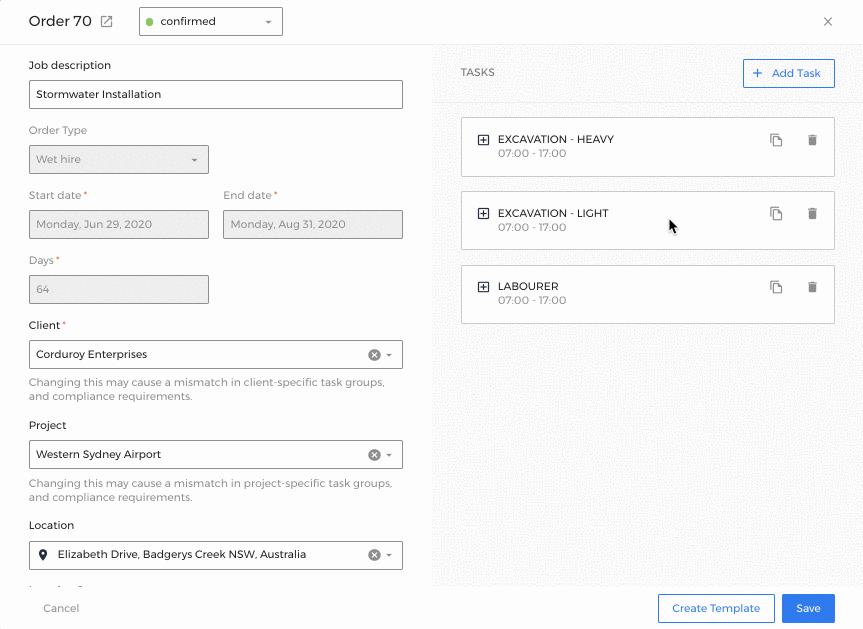 If there are associated Timesheets, Form Results or Digital Dockets to the Order, the option to update the Client or Project fields will be disabled, as shown below: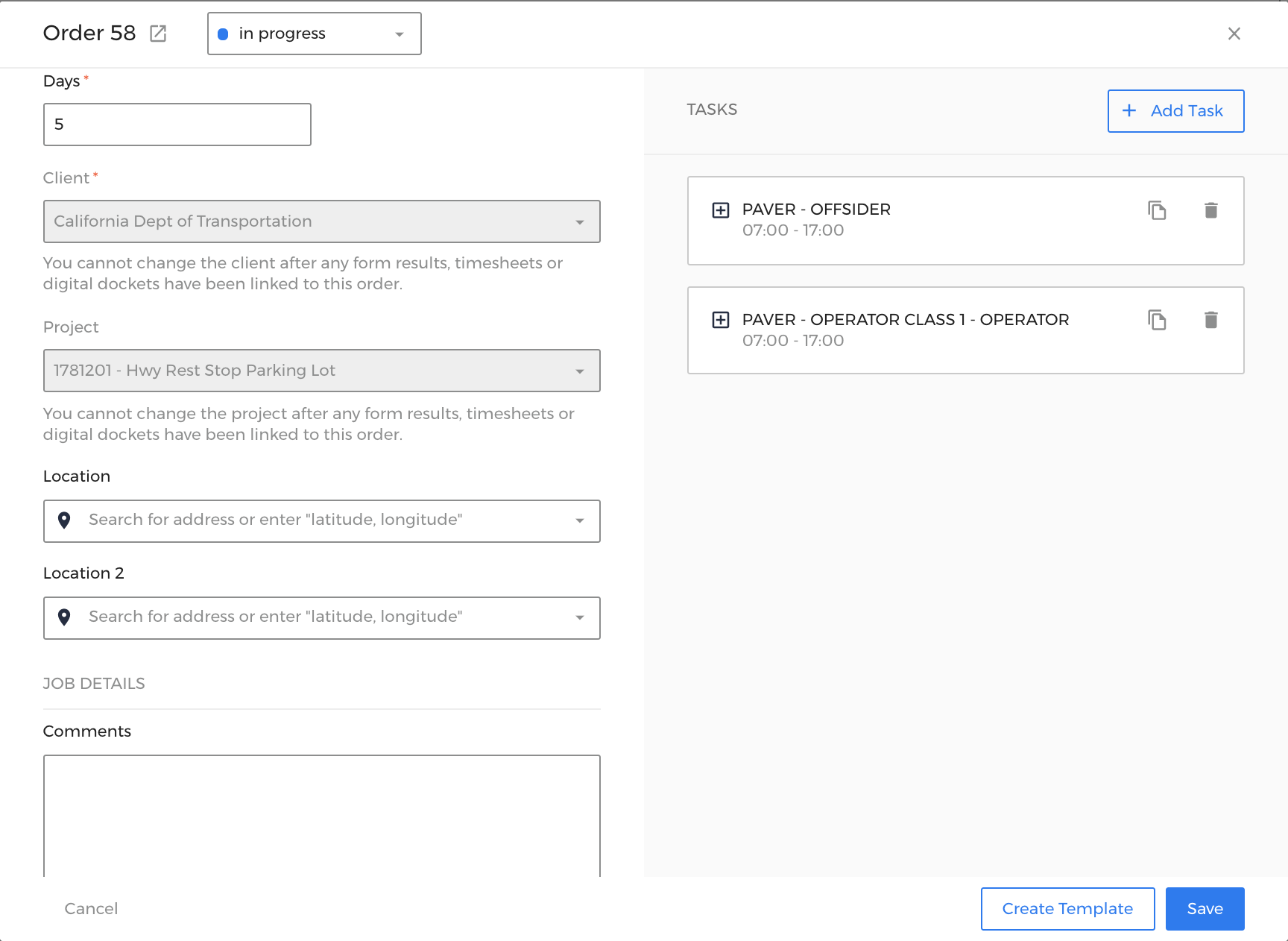 1
-1
Was this article helpful?
0 out of 1 found this helpful