In many cases, fieldworkers don't need to know the rate for a chargeable item.
You can now hide the rate in the Fieldworker App, ensuring that it is only visible in the Web App.
1. Navigate to the Settings page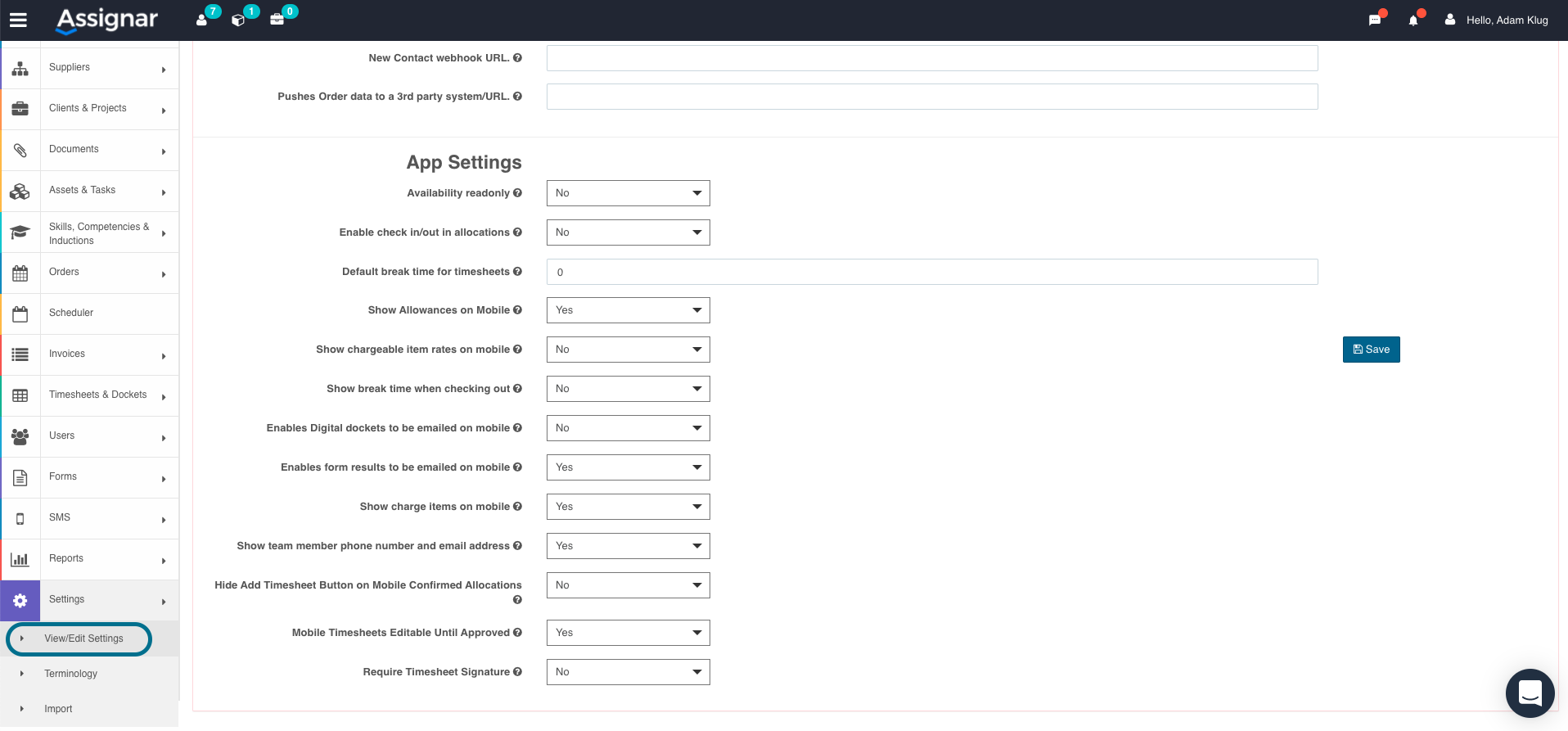 2. Scroll down the App Settings section
3. Set the Show chargeable item rates on mobile setting to No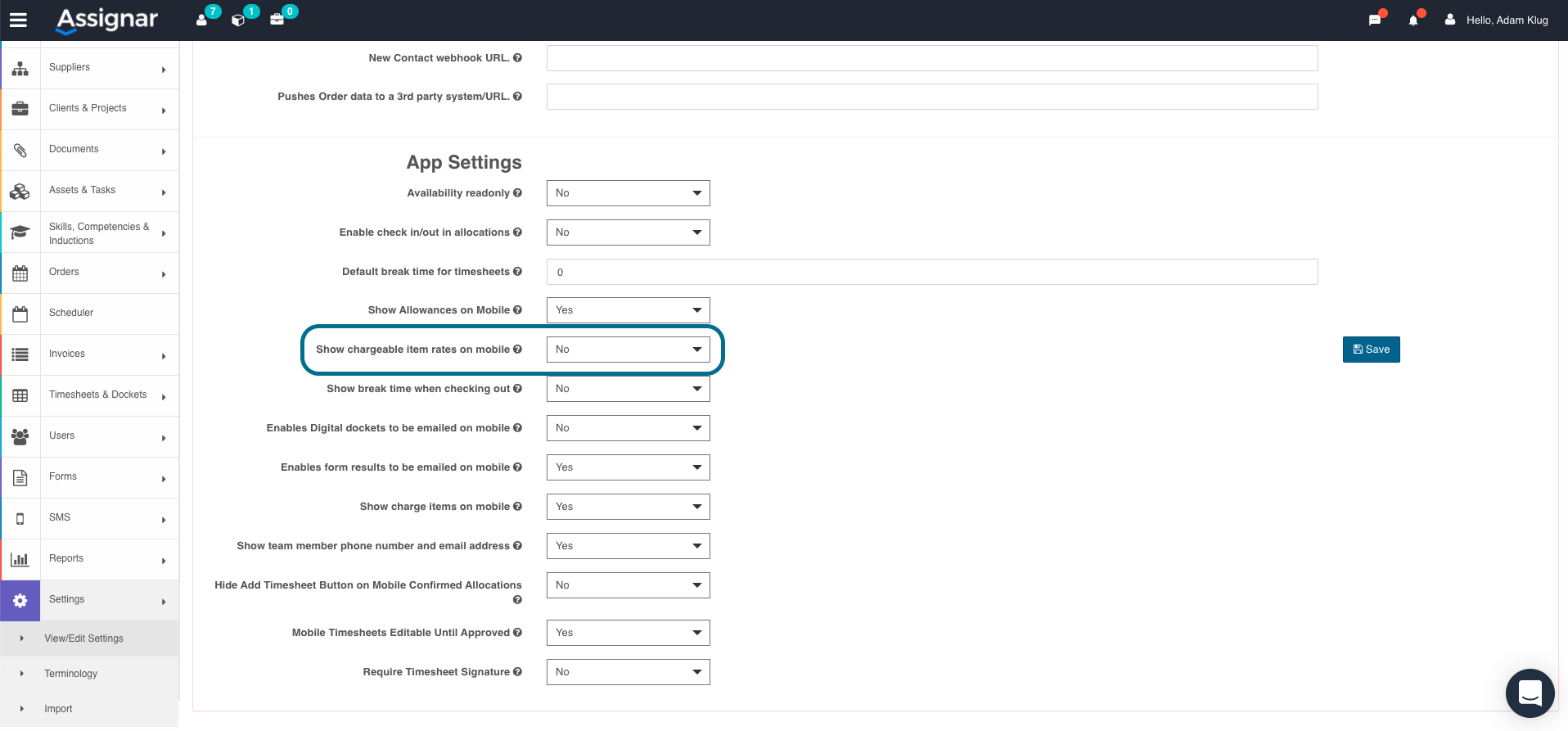 4. Click the Save button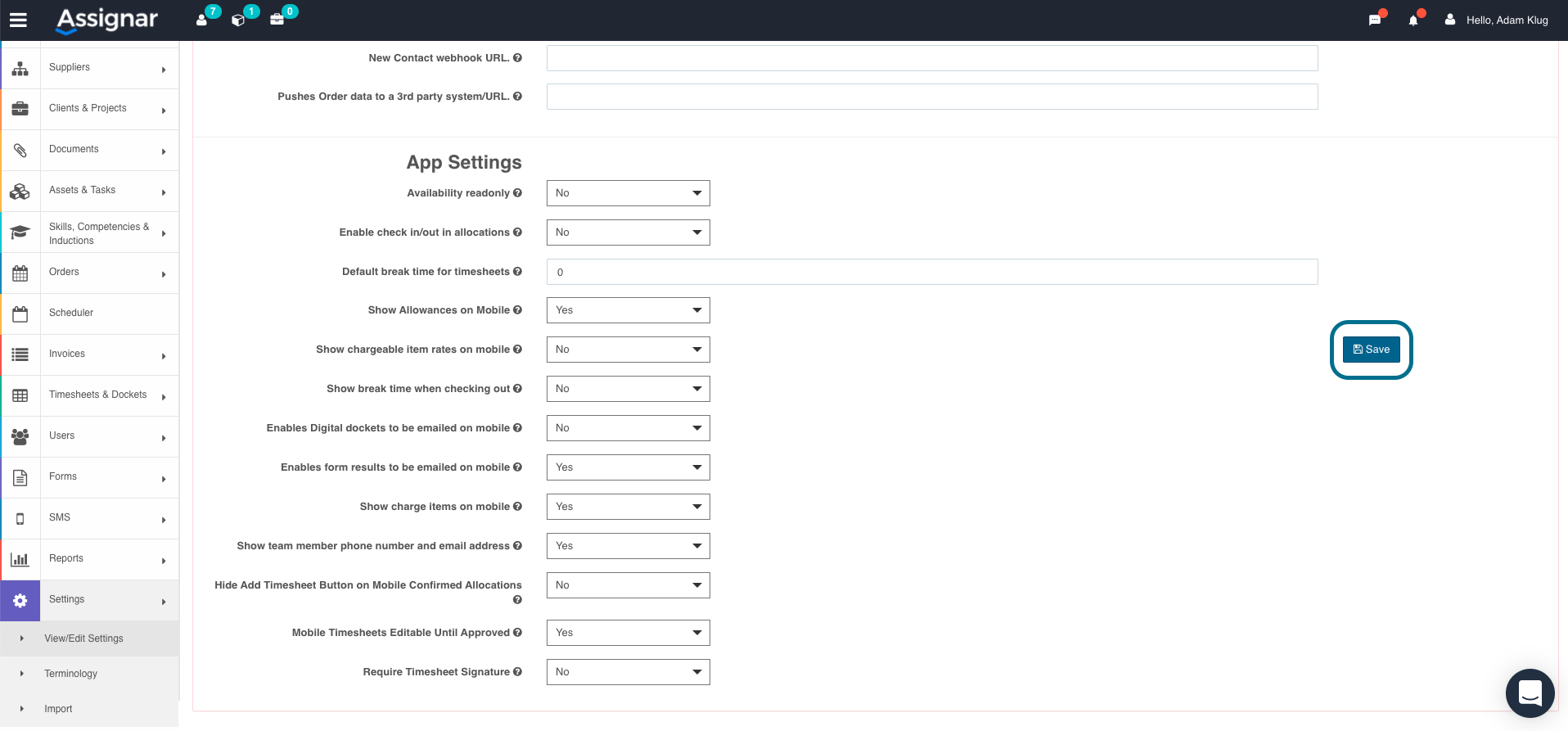 0
0
Was this article helpful?
0 out of 0 found this helpful