Being able to view historical versions of a form result is important. You may have multiple people working on a form and you want to see what Bob added to the form before Jane made her changes.
Think of it as an audit log for form results.
Each time a user (in either the FW App or Web App) make changes and save a form result, a new version will be created and you will be able to see that in the form results.
To view the version of a form result:
1. Navigate to the Forms page
2. Open the form you'd like to review
3. Note the versions at the top of the form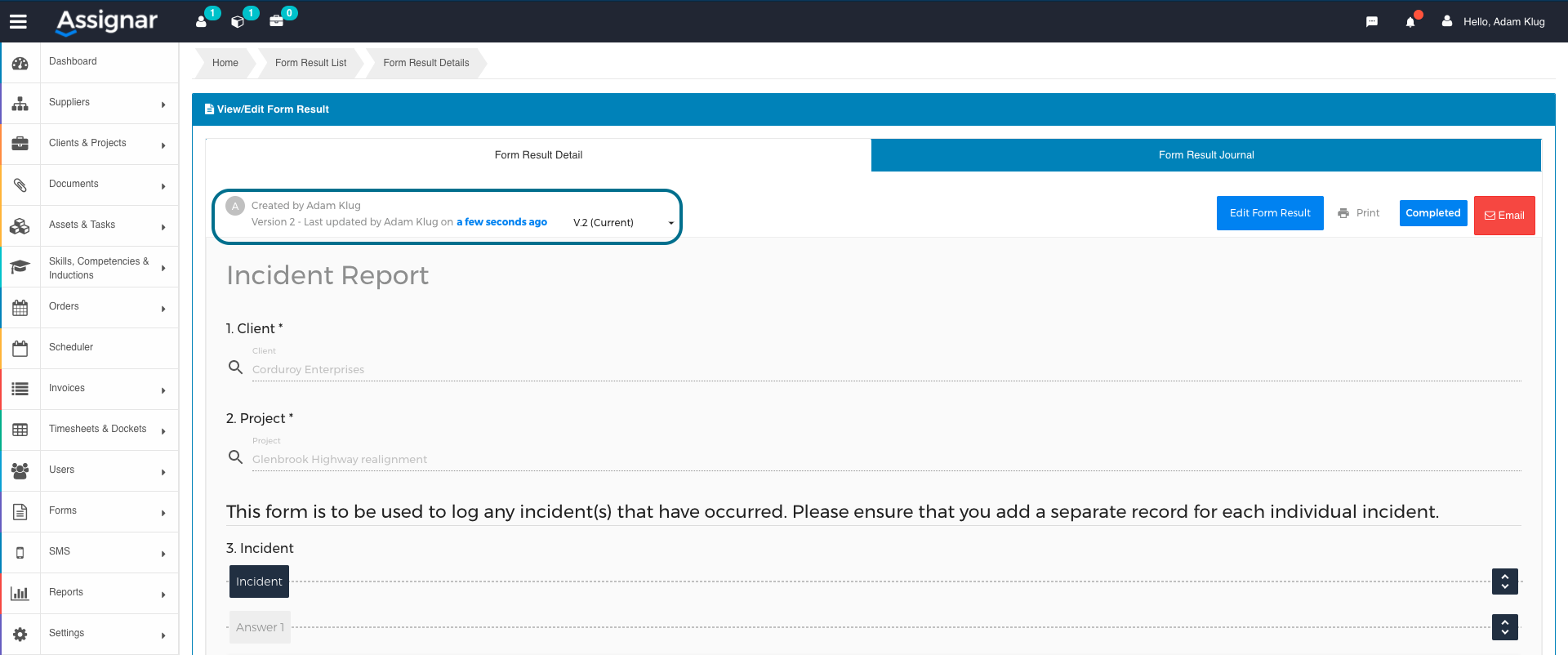 4. Click on the form version ("V2" in the screenshot above) to see the different versions of the form result
5. Click on one of the versions to view it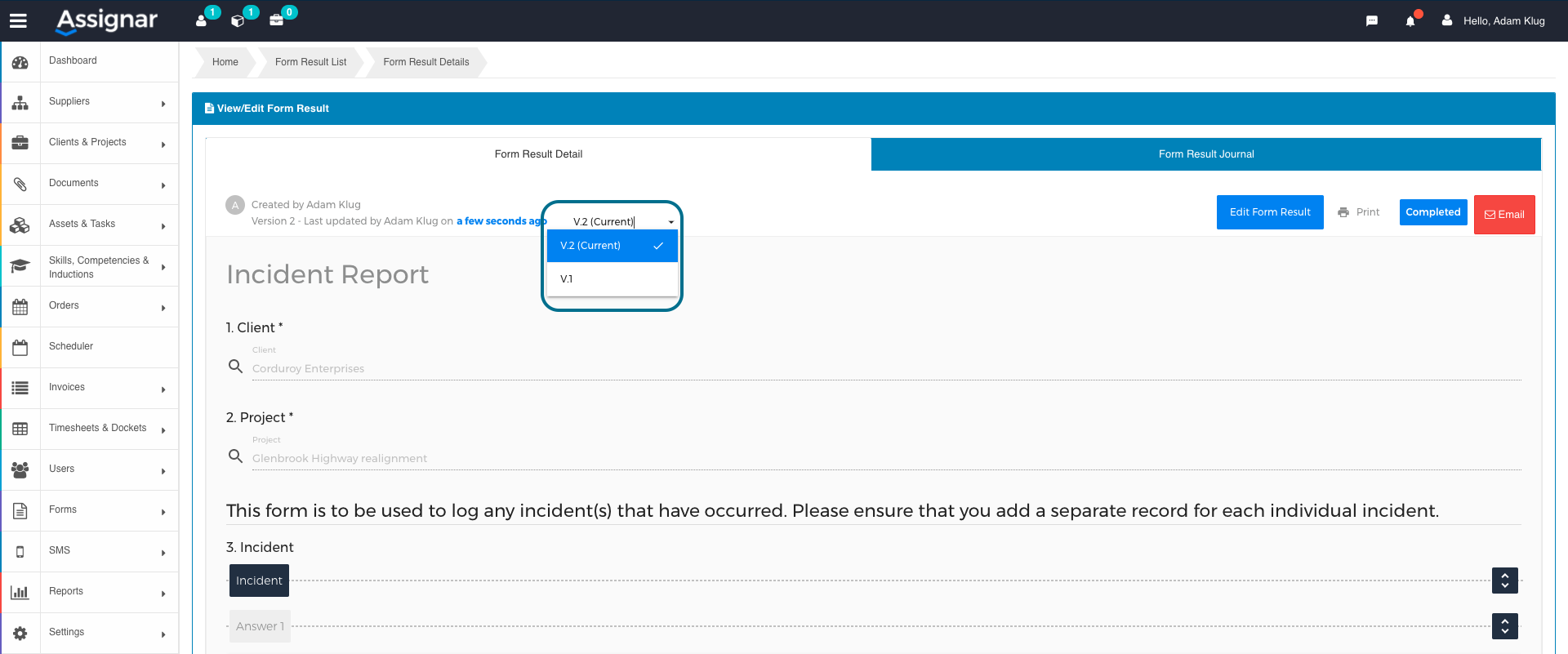 Note that any time you edit a version, you will be creating the latest version from the one you have selected to edit. For example, if you click on V1 and edit it, the new version you create will not include any changes made in V2 or later.