Now that you have built and published your docket template(s), it is now time to add them on a client level, in order for these to be available in an allocation for a worker(s). 
Select the client you wish to add your docket template to.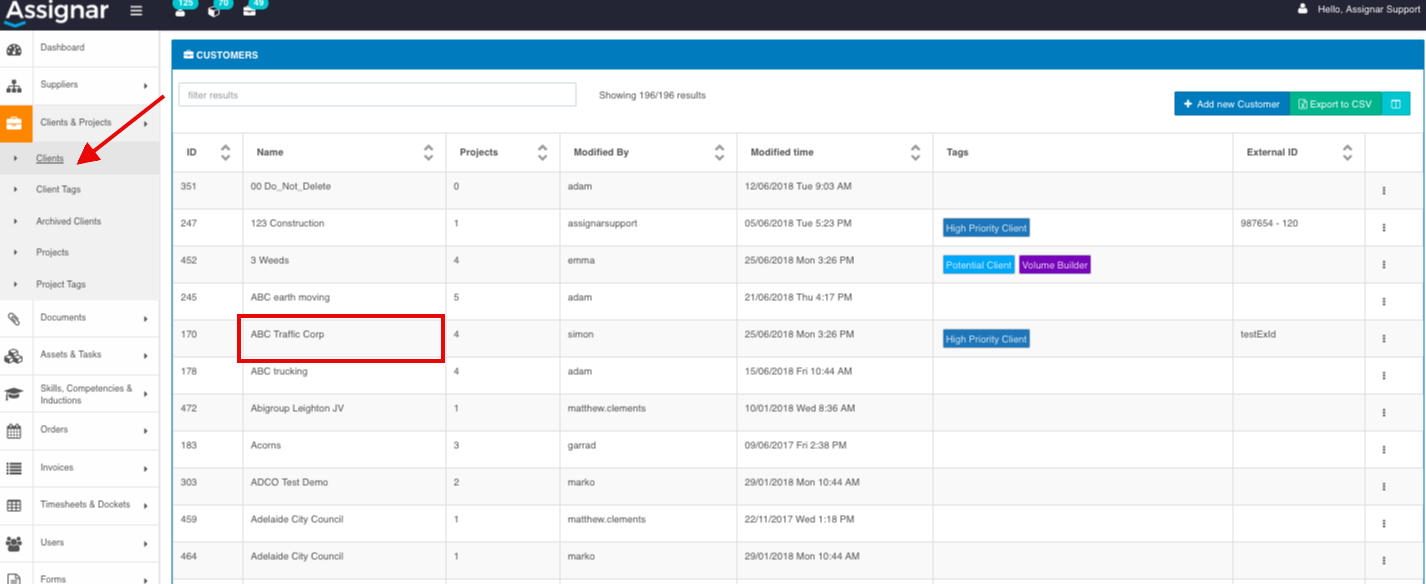 Once in a client profile, there is a field specific to "Docket Templates"
Click on the field and type in the name of your docket template. It will give you suggestions to select from as you type.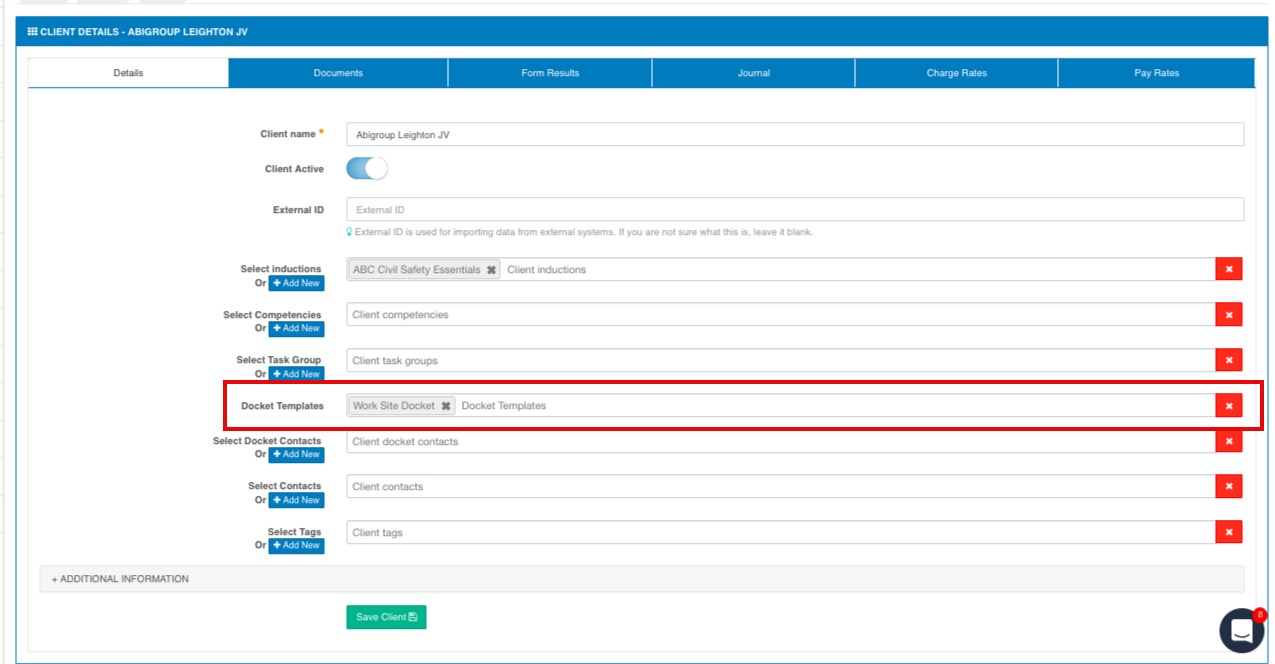 OPTIONAL
If you would like your clients to receive copies of the digital dockets instantaneously when a worker submits these from the app, add in a client contact into the "Dockets Contact" field, found directly below the docket template tab.   
There will also be a Dockets Contacts option on a project level.

If you wish to review all digital dockets for this client, prior to them being sent to the client, make sure to leave this field blank in both Client and Project.
NB: The contacts option pulls from contacts available under users contacts. If you contact is not appearing as an option, you may need to add the contact first before adding it in.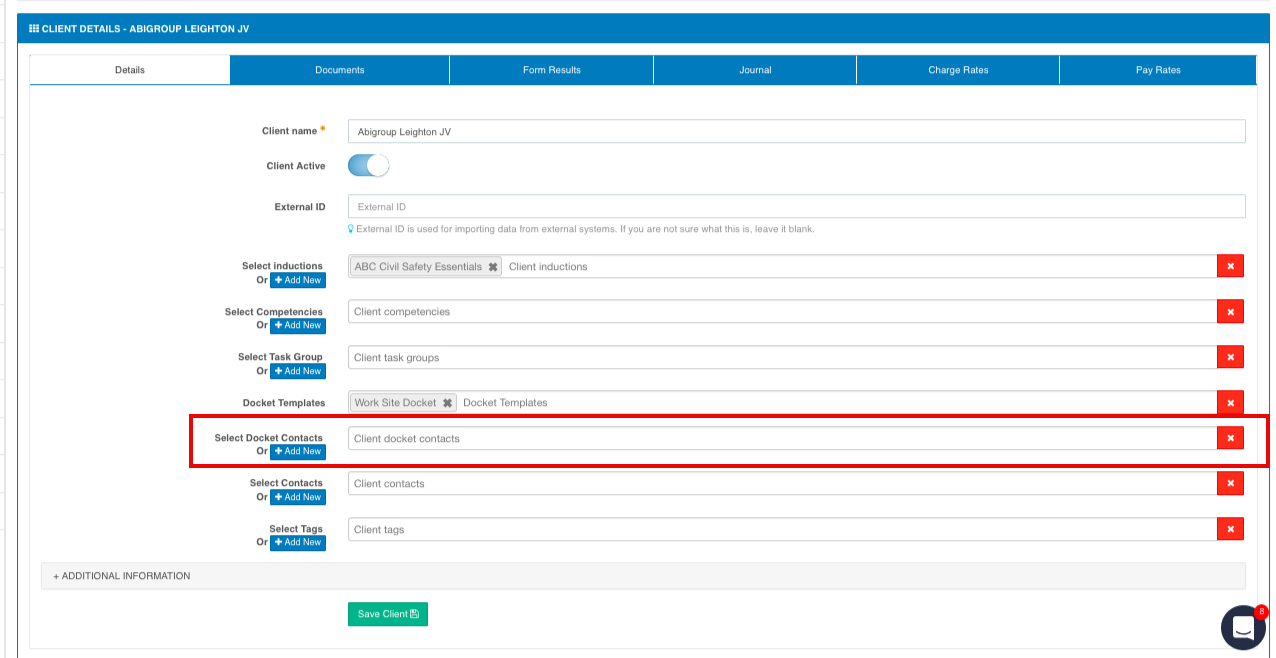 Once docket template(s) and docket contact (optional) have been added in, click "Save client"