Having a mobile workforce means that your workers could be working on sites that are in remote locations with little or no mobile reception. With Offline Mode in the Fieldworker App users can still access the app without any issues.
Automatic Offline Mode (Fieldworker Version 5.0+)
Note: We currently do that have offline support in Daily Log.
Whenever the Assignar mobile app loses internet connection, the app will automatically engage offline mode and fieldworkers will still be able to complete timesheets and forms when they are out of cellular range.
Once the device regains an internet connection, timesheets and forms will be sent straight away.
Actions Currently Supported While Offline
Create timesheets

Complete forms.

View allocations (v 5.3.3+)

Dockets
Notes
A red banner shows at the top of the app while ever it is offline.

Signatures do not show while the app is offline, though they are captured.

Emailing timesheets and form results is not currently supported in offline mode.
Manual Offline Mode (All Fieldworker Versions)
In order to be able to use the Manual Offline Mode in the Fieldworker App, you will need to ask our team to turn it on for you. Please message them on the blue chat bubble on the right.
Manual mode might be useful if your workers are in areas of poor or patchy reception, to improve the reliability of the submission of timesheets and forms.
Once you have the Offline feature turned on, you will able to able to see it in the app. Here is how you switch over to Offline Mode in the Fieldworker App.
On the at the bottom, you will find the option Go Offline. Click Go Offline to enable the offline mode. (refer to image 1)

When you click Go Offline it will take you to a loading page, where the app is processing data to allow you to use it while out of range. Make sure you wait till the loading data has finished loading before going out of range (refer to image 2&3)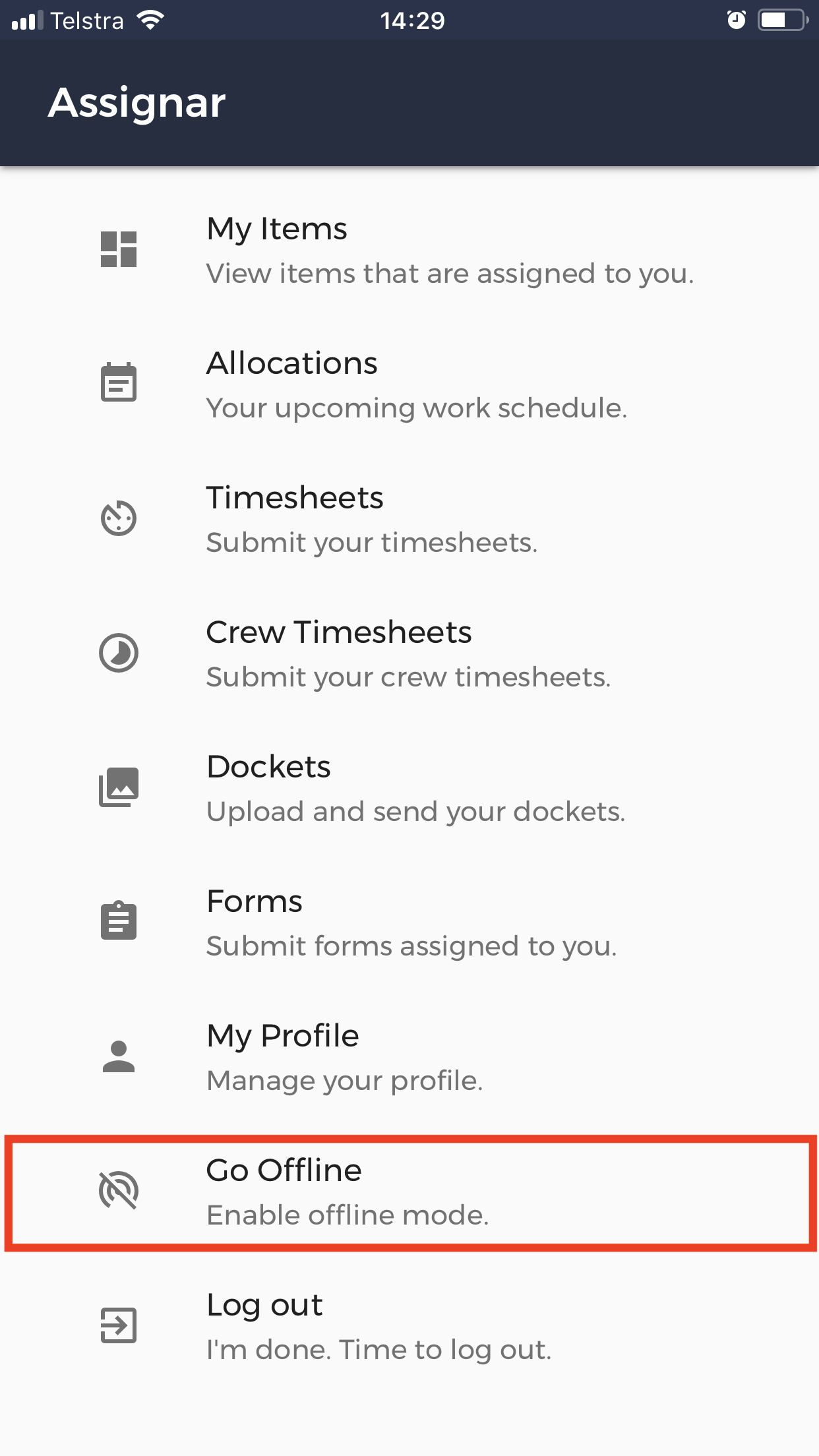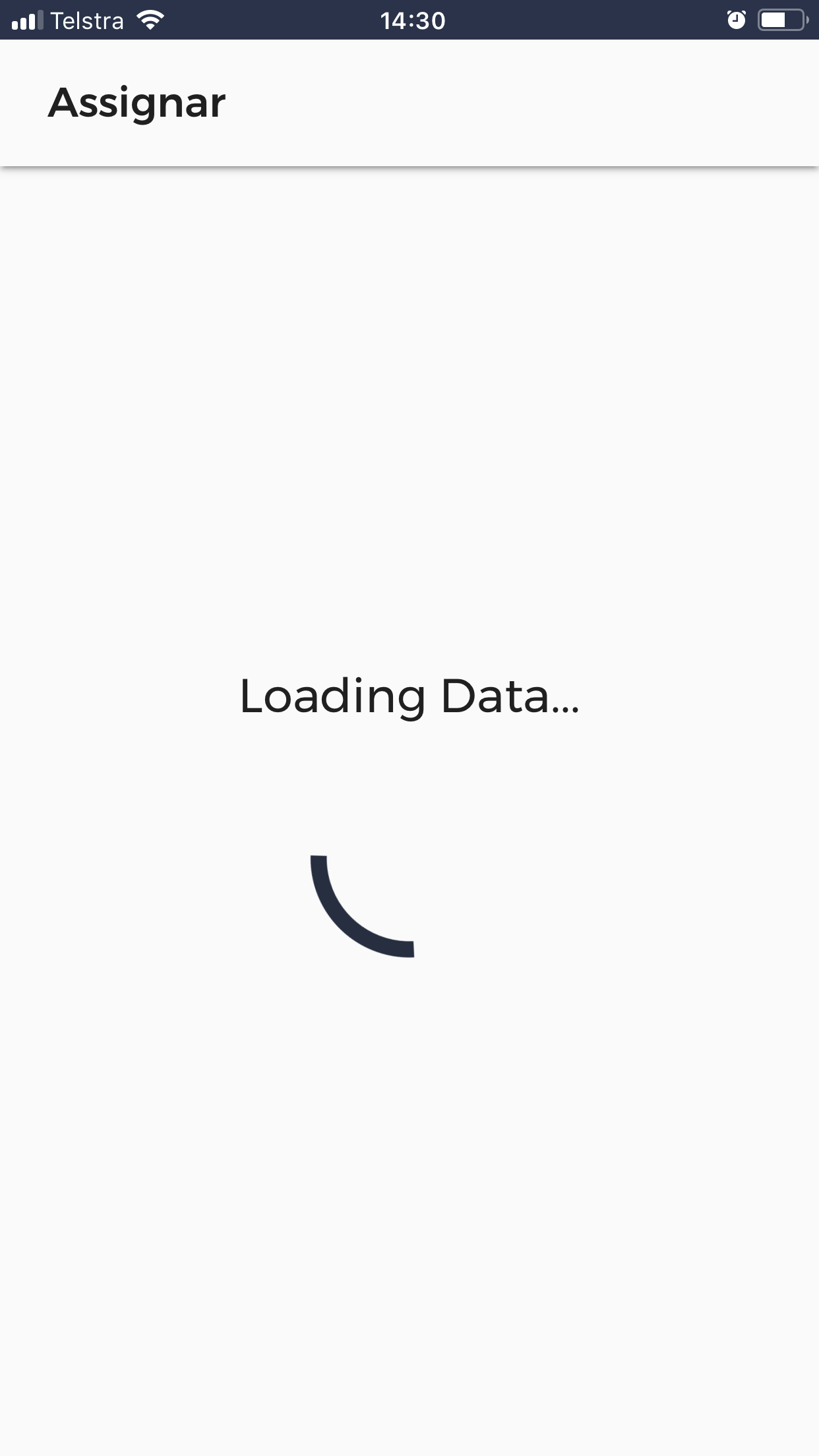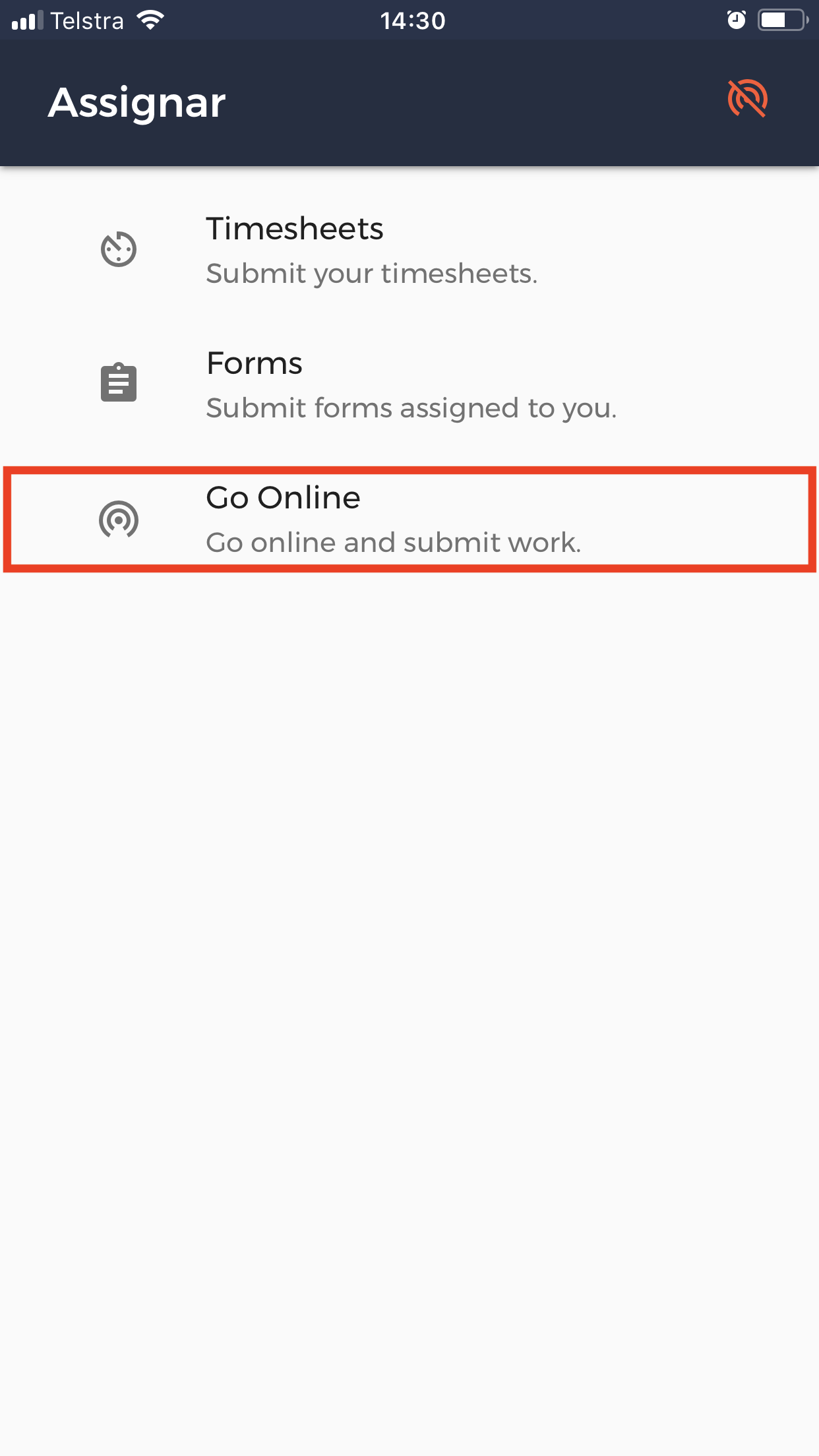 Once the app has finished loading data for offline mode a list of offline functionality. At the moment you can only complete Timesheets and Forms.

When you get back into reception, go into the app and click Go Online and it will take you back to the Main Menu again.