If a form is unpublished, it is not visible in the Fieldworker app. If a form has been published but you don't want fieldworkers to use a form anymore, you can unpublish it. Or if you want to make changes to a form you can unpublish it until your updates are complete and then publish it again.
There are two ways you can unpublish a form:
Click Forms to see your list of forms. A published column on the right and if there is a green tick it means the form is published, if it's red it is unpublished. 

   2. Click on the context menu and press the unpublish button.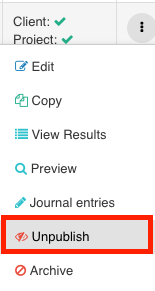 OR
You could be in the process of building a form and you want to switch it to published. 
Click Forms to see your list of forms and select the form you wish to edit.

Click the Edit button in the context menu next to a form to see the details of that form's design.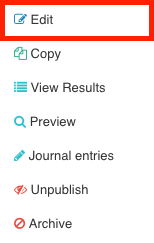 3. Click on the Published toggle switch under the Form Builder tab to change this form from published (blue) to unpublished (white).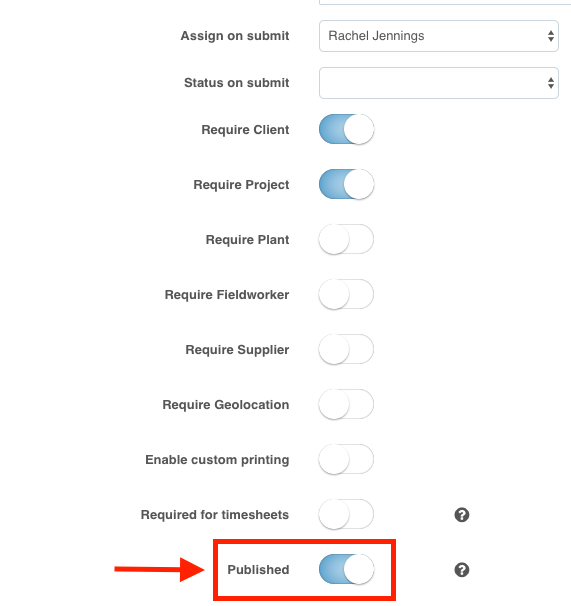 Either way, you will see a message asking "Are you sure you want to unpublish [form name]?" Click OK (or cancel if you're not sure).
The form will no longer be visible in the Fieldworker app. You can always publish it again later.