We have been working really hard on building on a new architecture in order to bring new and modern user experiences right across the Dashboard application. User Tags is the first feature release we are bringing you to experience this.
The new view consists of an updated table and drawer, where you can easily create, inspect, edit or delete a user tag.
The biggest benefit comes when you want to add, inspect, or remove fieldworkers to a user tag. It's now super-easy to view and and remove multiple fieldworkers from a tag, right on the Tag view.
Create, Edit, Delete a Tag
When you select Add New, a sidebar appears on the right of the screen, where you can enter, the name, description and colour of the tag.
Delete a tag from the three-button menu to the right of the tag's name.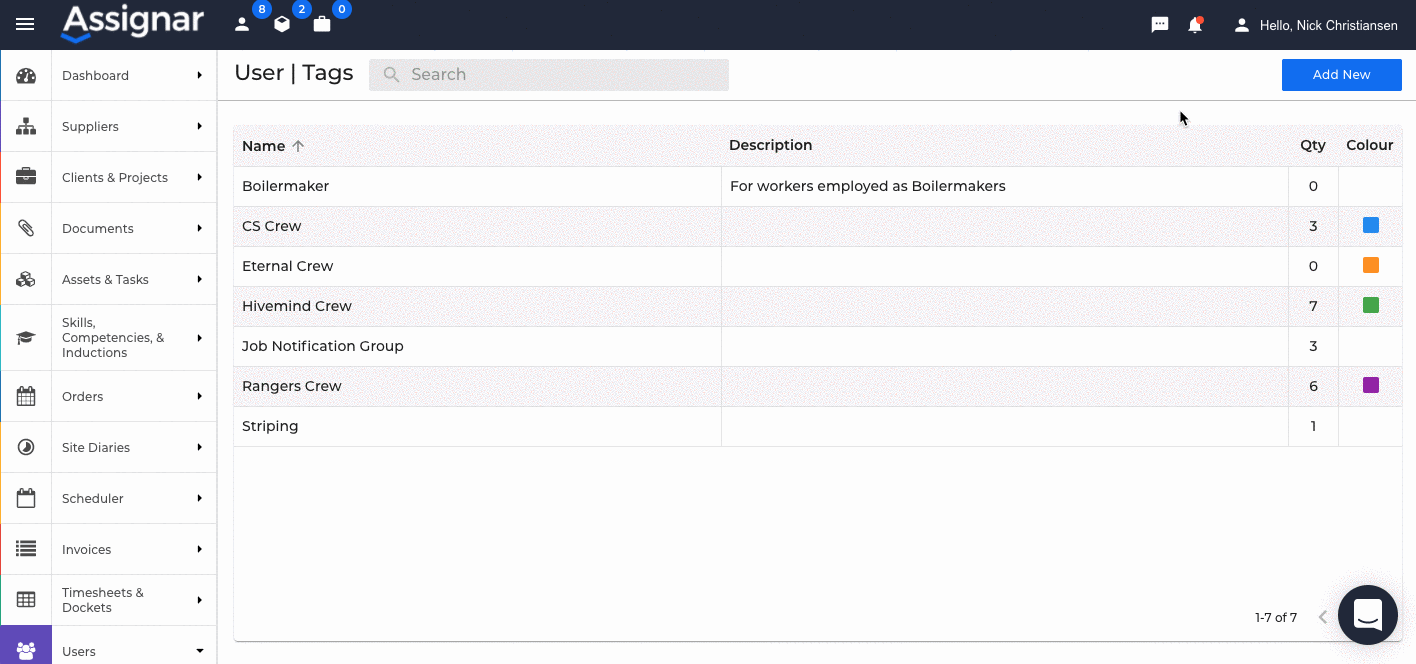 Add or Remove a Fieldworker from a User Tag
You can now add and remove one or more fieldworkers to a user tag, right from this page. Simply start typing to find fieldworkers, then click to add. Continue doing that until you've added everyone you want.
Removing a fieldworker is easy too - just select the X next to their name, confirm, and you're done.