Sometimes you want to share Docket, Form Results or Site Diaries externally, and you want to do so in a professional and easy to read format.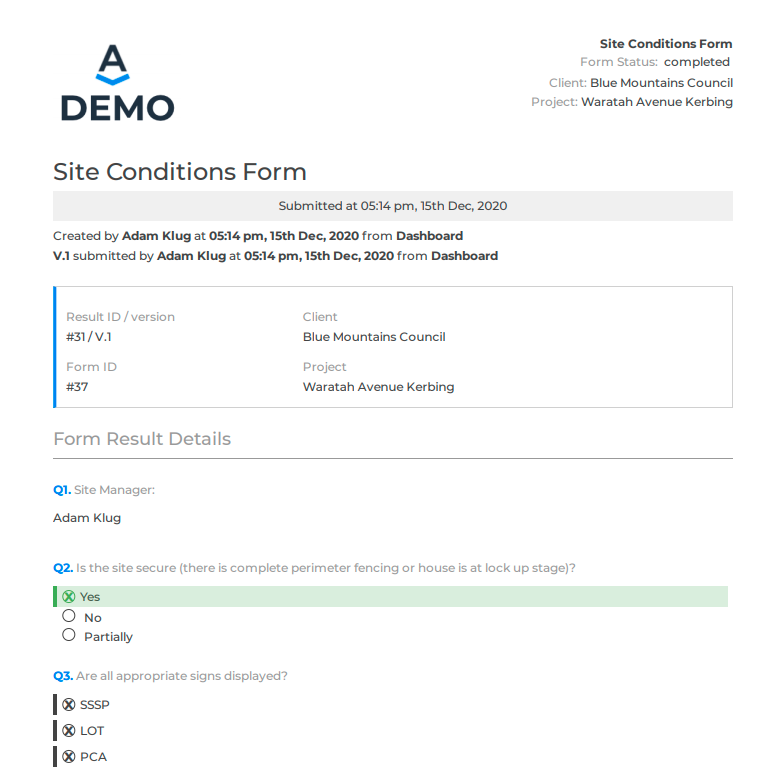 Some of the benefits of using our Default Print Template are below:
No setup required
The template is available to everyone, and requires no work to enable it. Once you've created - as an example - a new Form, simply wait for the results to come in from the field and print the results using our default template.
No maintenance required
Sometimes we add new question types to Forms. If you use our default template, you won't need up update any custom prints to handle the new questions - we do the hard work for you 😄
Understand the history of the results
Our template includes the version details of Form Results, so you can easily understand who submitted the result and when they submitted it.
A consistent way to view results
Using our template will ensure that your results display in a consistent way across all Forms.
Hide non-relevant information
Our template will only display questions that have answers. This makes it much easier to review results as we won't include questions that did not need to be answered in the field.
Weblink support
Our template will support weblinks - e.g. links to SWMS - which custom print templates do not support.