In some cases, you might be in a better position to add information to a form result than your team in the field.
For example, if an incident has occurred on site and someone from the field has started a form and then called head office to let them know about the incident, the person in the office may want to continue the form and let the person in the field deal with the issue.
1. Go to the Form Results page
2. Find the relevant form result
3. Click on the action menu and select the 'Edit' option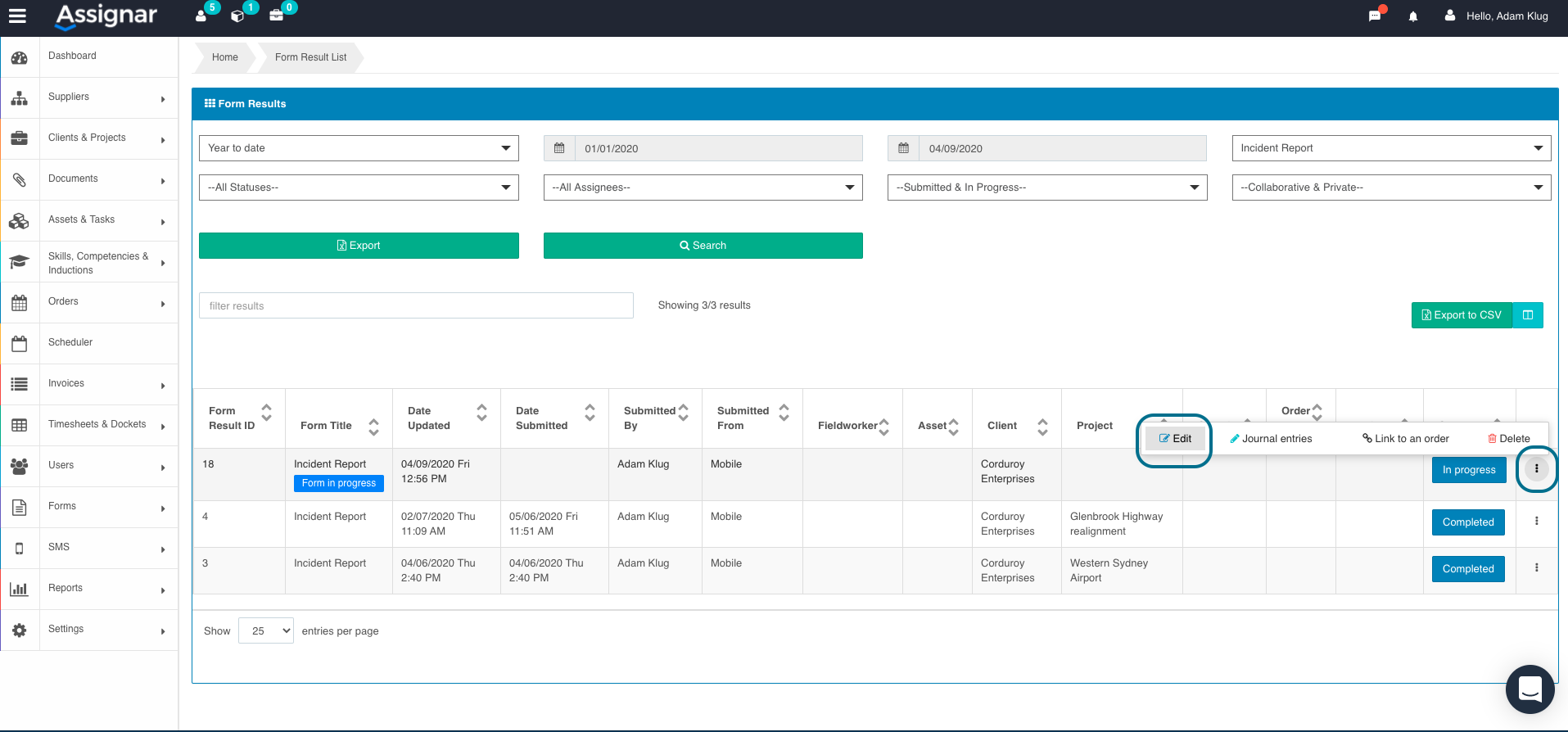 This will open the form result in edit mode
5. Update the form result as required
6. Click the save button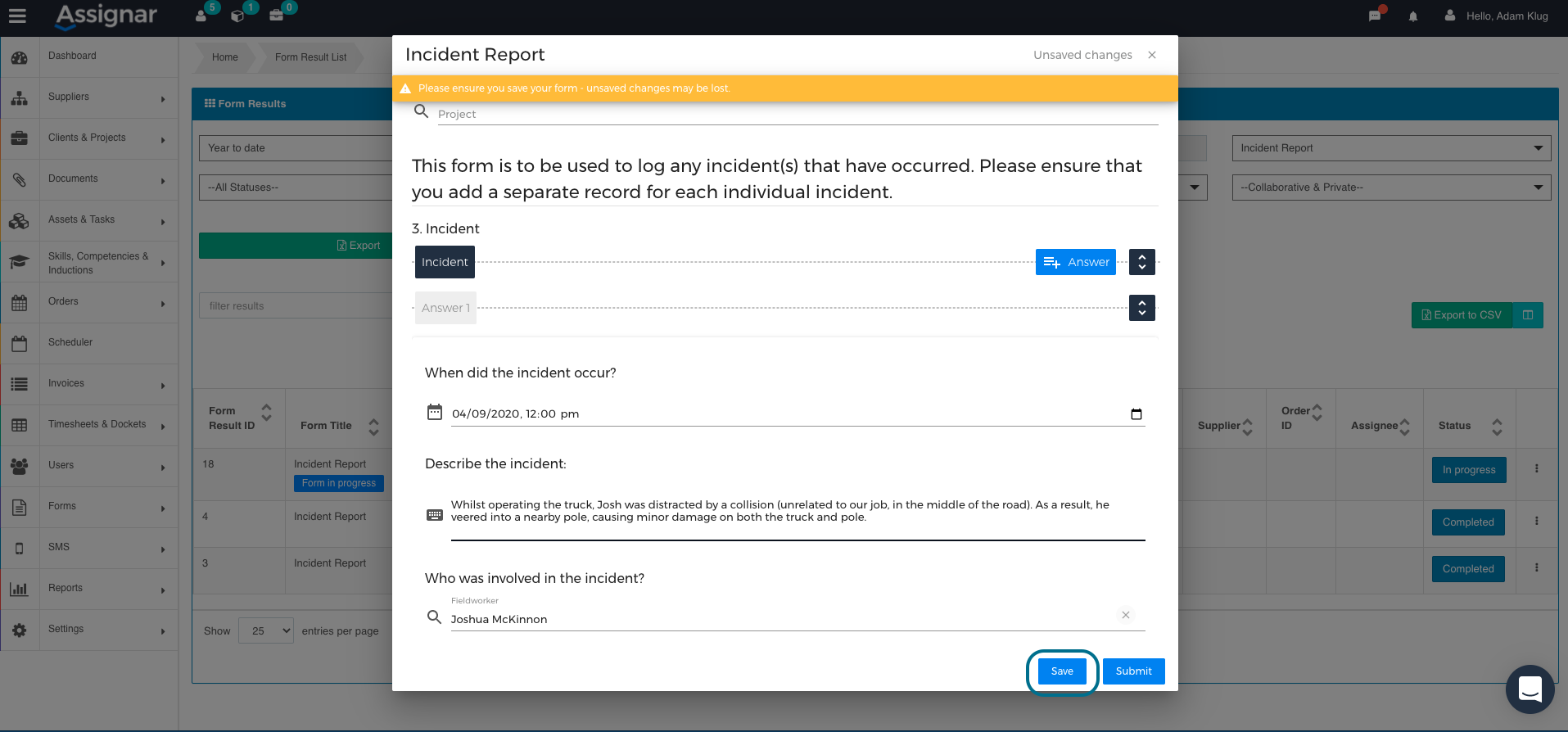 The form result will remain in progress and allow the fieldworkers to continue updating the form as required.