To edit a submitted form, follow these steps:
1. Navigate to the Forms page
2. Find the form you need to edit and click on 'actions' dots
3. Click the "Edit" button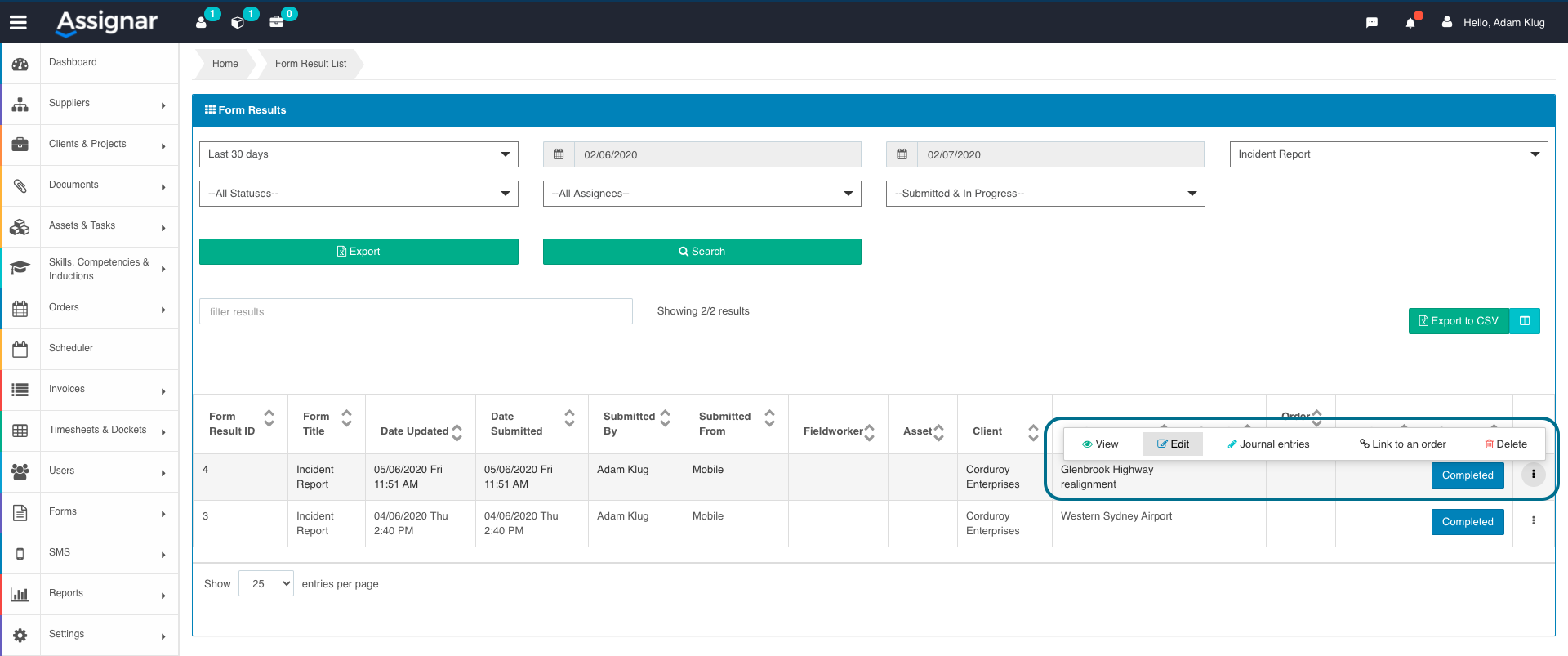 4. Make the required changes to the form result and click the 'Submit' button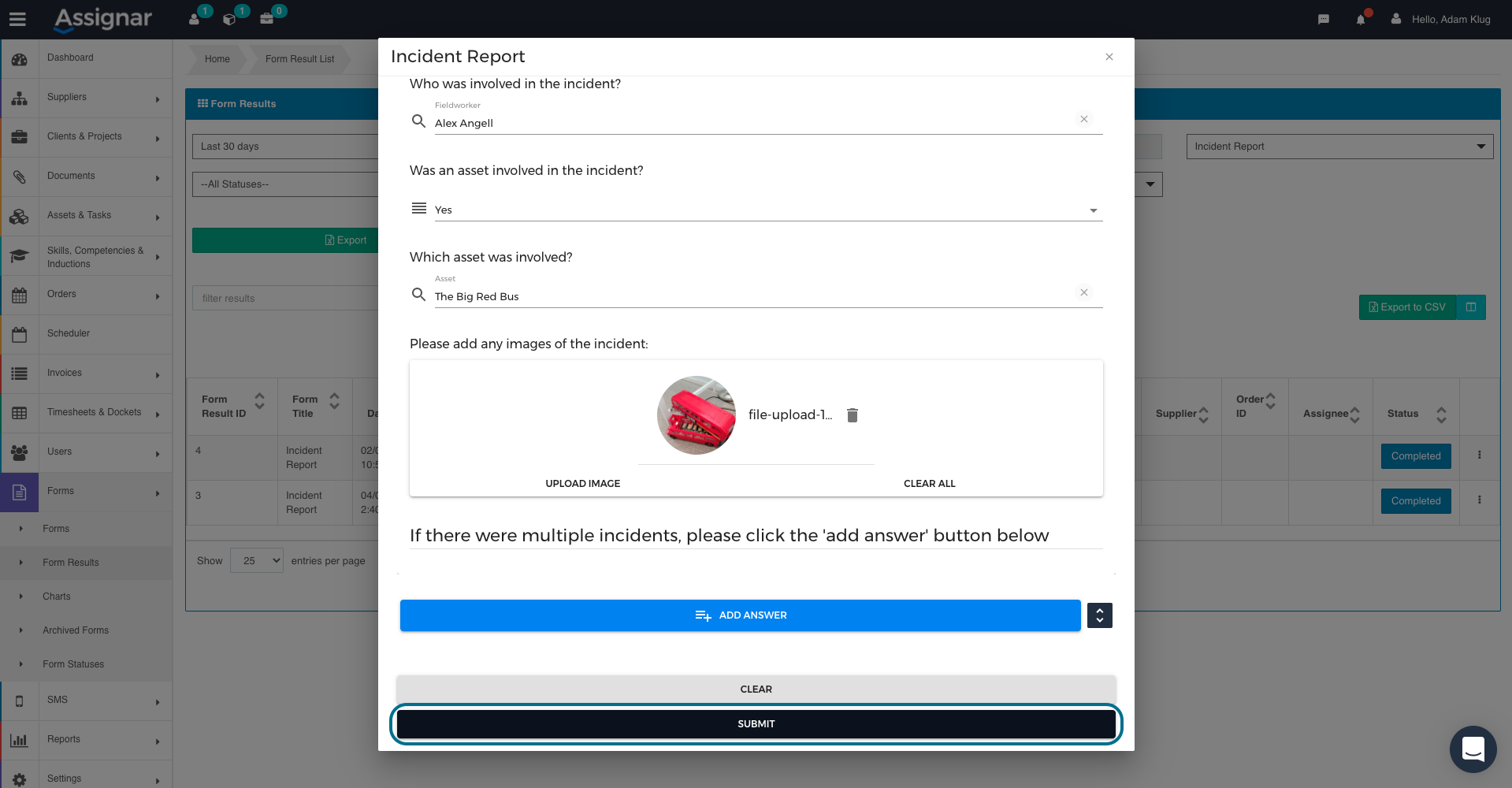 You will be taken back to the Form Results page.
5. Refresh the page and you will notice that the "Date Updated" has changed. We do not update the "Date Submitted" at this point as it will always remain the date/time of the initial submission of the form.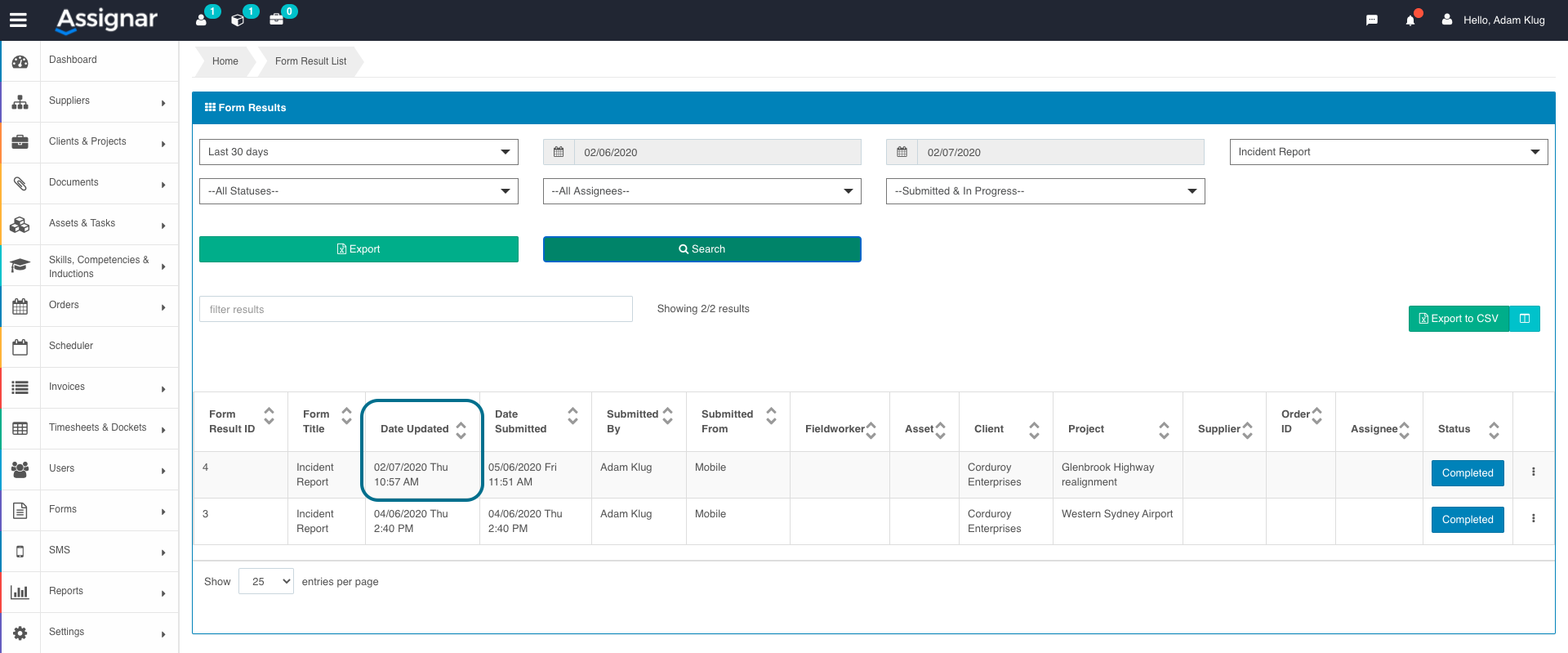 The following is currently in beta, not live for all customers.
It will be released to all customers soon.
6. Click on the form title of the form result you have just edited
7. Note how you can now see that there is a new version of the form result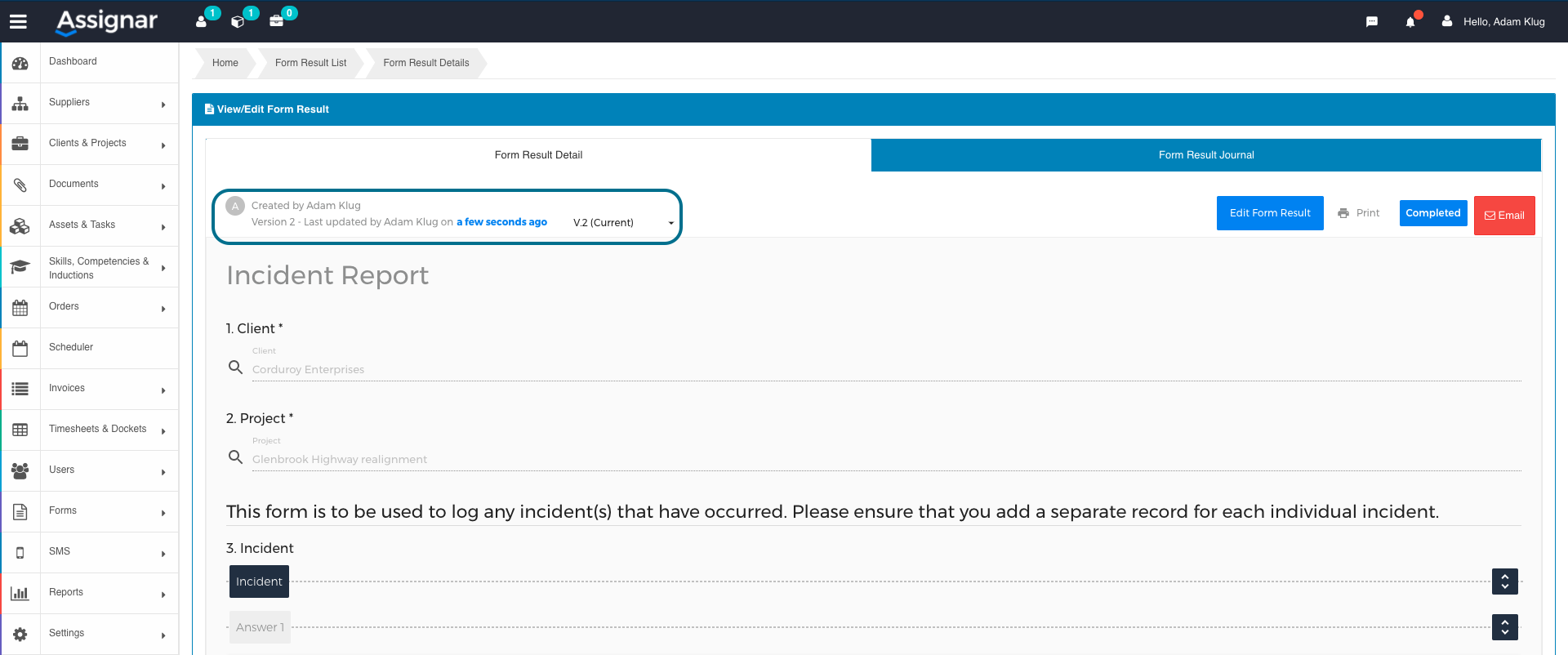 8. Click on the version number ("V2" in the above) to review other versions of the form result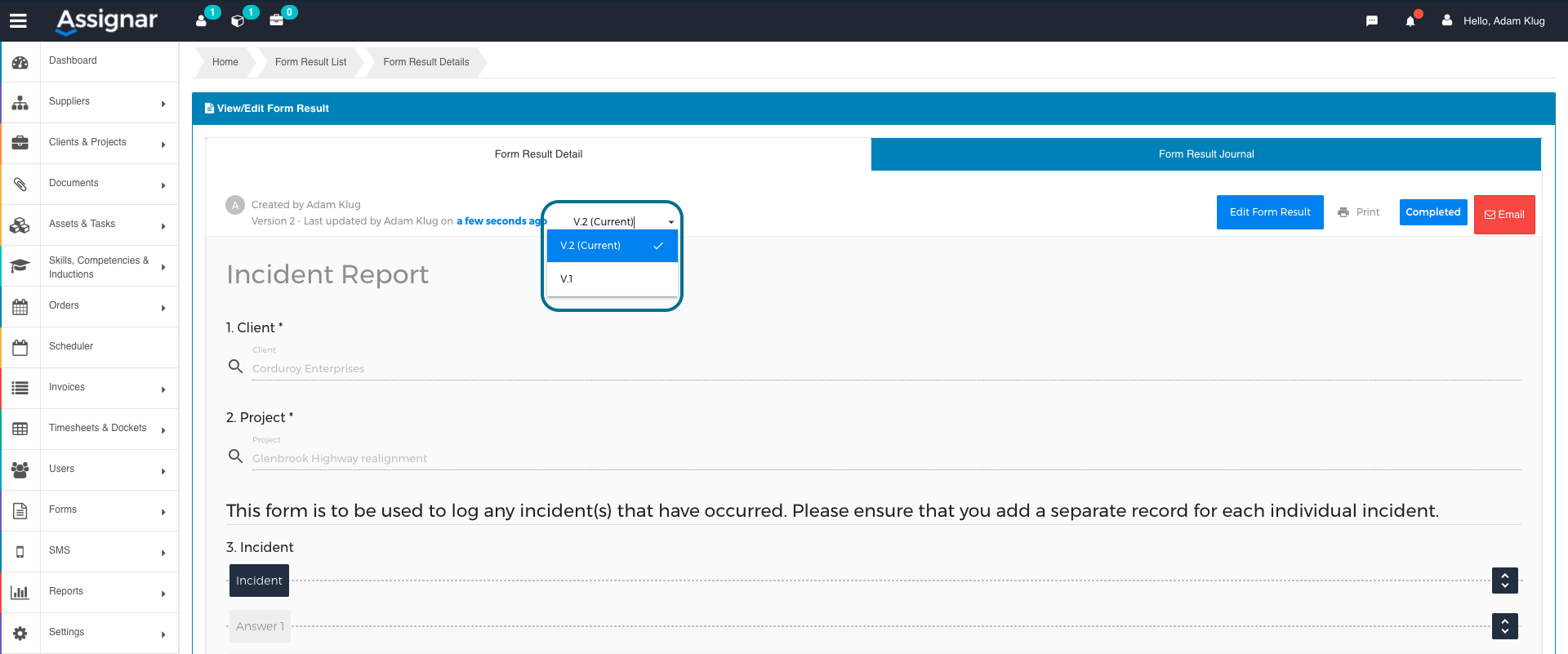 More information on Form Result Versioning can be found here.