Collaborative forms in Assignar allow multiple Fieldworkers to work on the same form result. As an example, you could have each Fieldworker sign a SWMS form on their own device, with all sign-offs in the single form result.
What will happen once collaboration is enabled?
If a form is set as collaborative, it will mean that any FW who is allocated to work within a specific order and date will be able to add a response to the form, whether or not is linked to their specific role or task.
As an example:
An order has 5 FWs allocated on Tuesday

Of the 5 FWs, 3 are allocated to roleA and 2 are allocatted to roleB

roleA has a collaborative form linked to it, roleB does not

All 5 FWs will have access to the form

Any FWs working on the order on other days will not have access to the form, unless they are also working on the Tuesday
How to make a form collaborative
By default, forms are not collaborative. To enable collaboration on a form, follow the steps below:
1. Go to the Forms page
2. Select the form you'd like to make collaborative
3. On the left-hand side, tick the "Make Collaborative" checkbox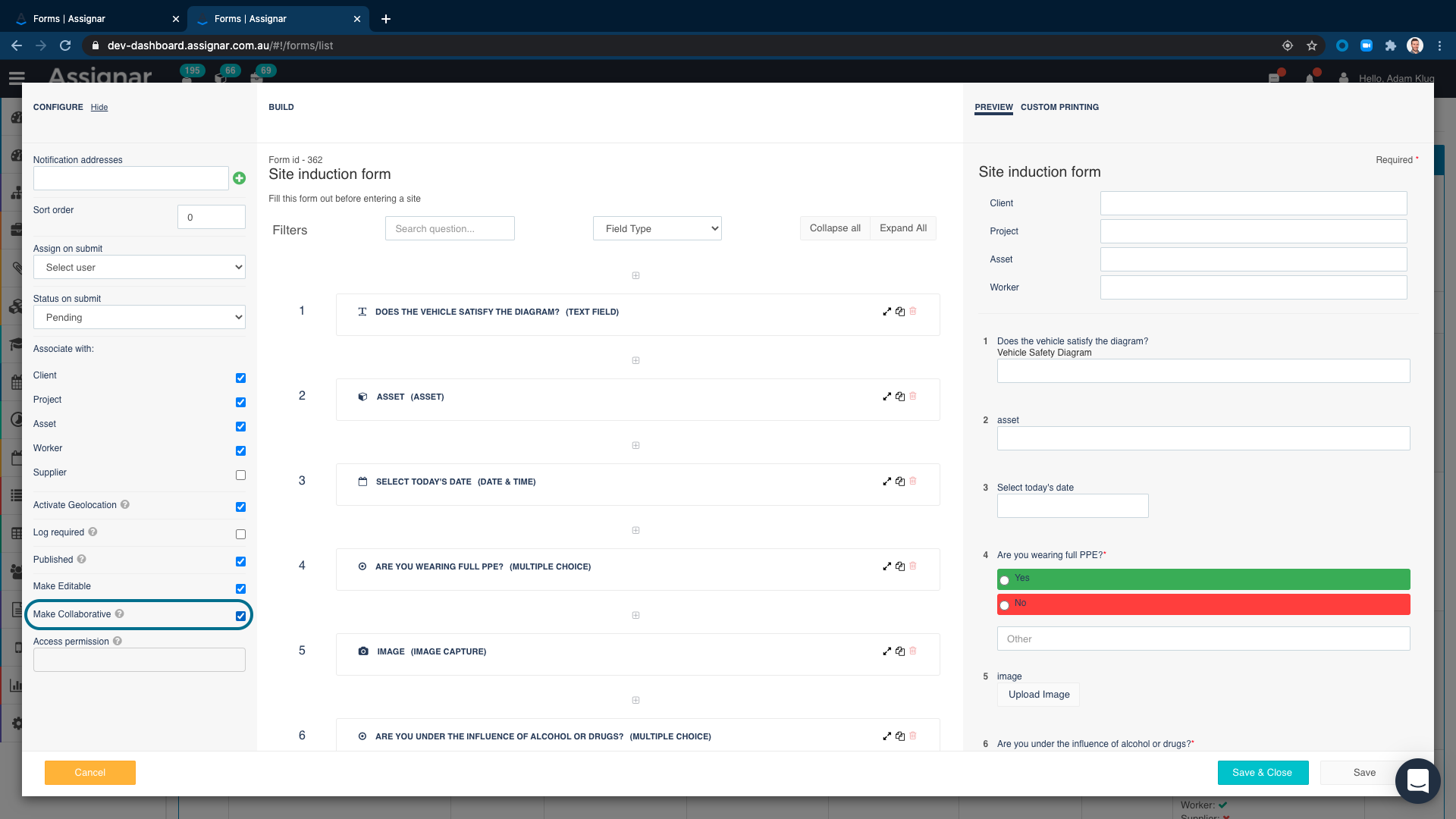 4. Click the "Save & Close" button to save changes and return to the Forms page
5. Refresh the page and you will notice there is a 'Collaborative' icon on the form