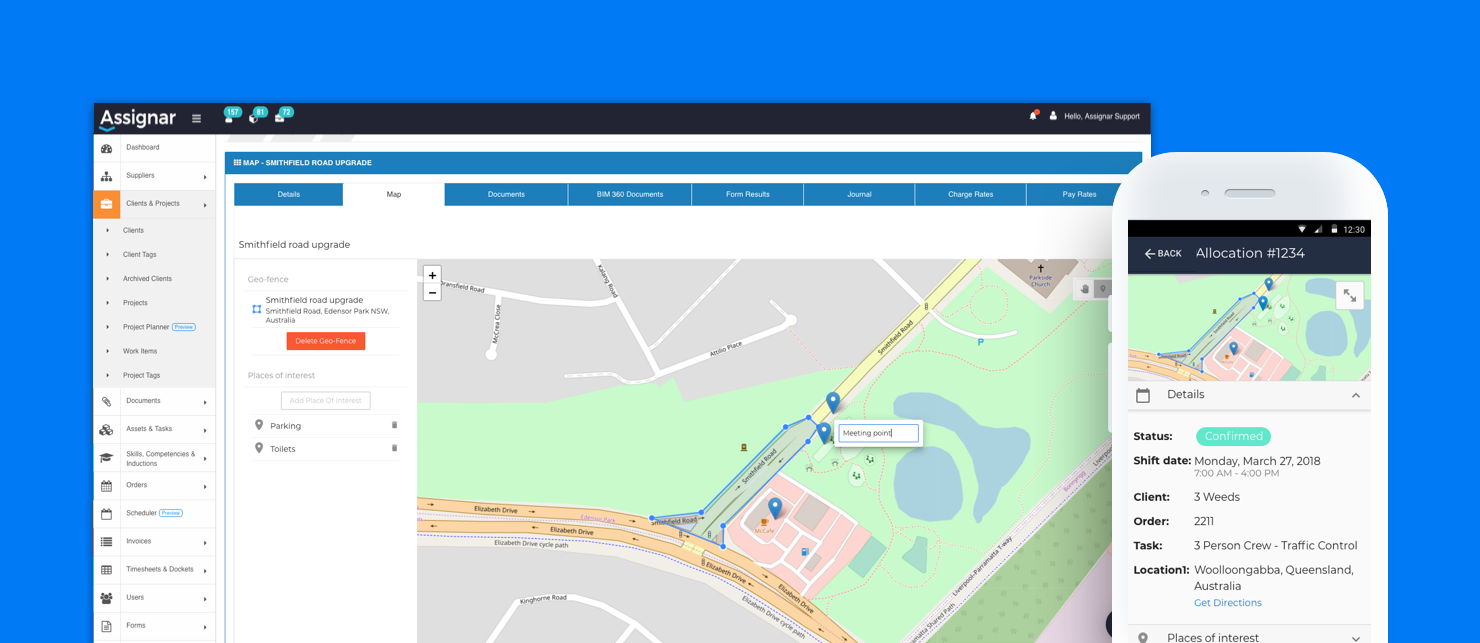 Annotate Site Boundary and Points of Interest
Mark your site boundary on a map. Adding points of interest is very easy to do, so your workers will always be able to find important site locations.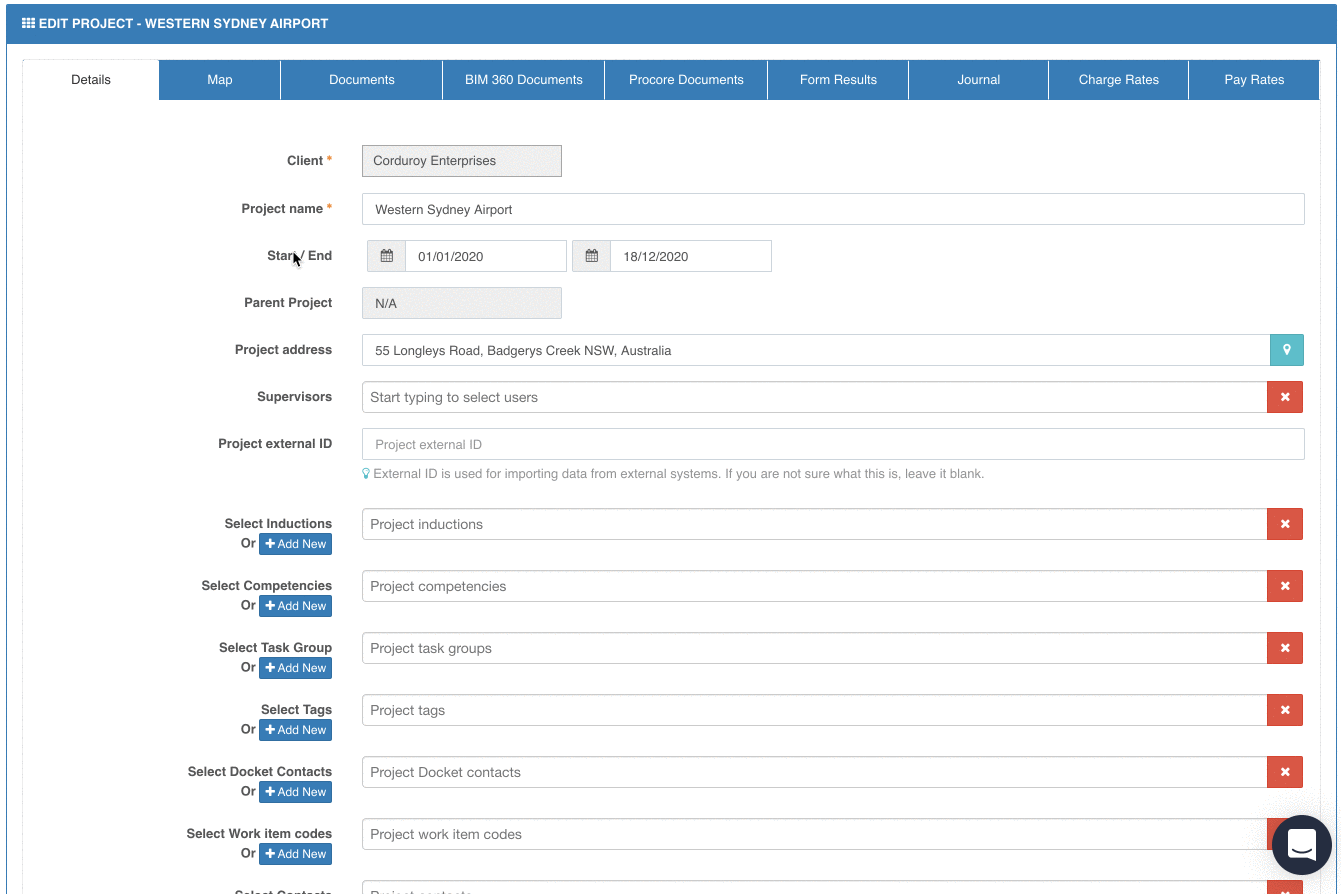 Visualise Your Site
Staff, both in the office and in the field, can easily see the site boundary, and any important locations within the site.
How Do I Find It in the Web App?
Site Map is available in your Projects now. The map will be centred on the location provided as the Project Address.
Click on Add Geo-Fence to draw your site boundary - keep clicking on points to draw the boundary until you close the bounding box (by drawing a line back to your first point).
Now you can click "Add Point of Interest", and select as many locations on the map, adding a description for each location.
How Do I Find it in the Fieldworker App?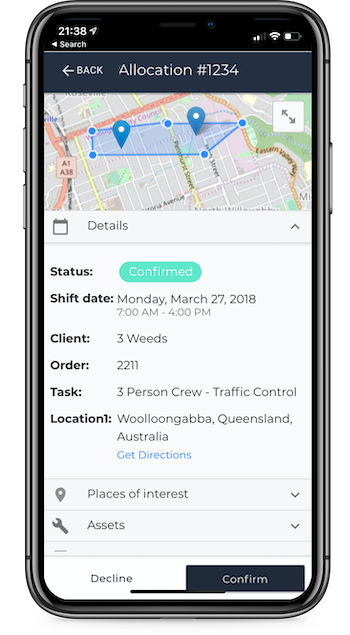 Fieldworkers can go to their allocation, where they will see the project map right at the top of the screen. Places of interest are visible on the map, or they can drill down to see each place of interest by scrolling down on the allocation screen.