Who this article is for
Those setup as a Dashboard User.
You can enable your Workers to record any additional expense on an Order using Chargeable Items, from Daily Log or Site Diary.
How to setup Chargeable Items
Before your Workers can record Chargeable Items on an Order, you'll need to first create the Chargeable Item in Assignar:
Go to the Chargeable Items page
Tap Add New Chargeable Items
Fill out required information
Save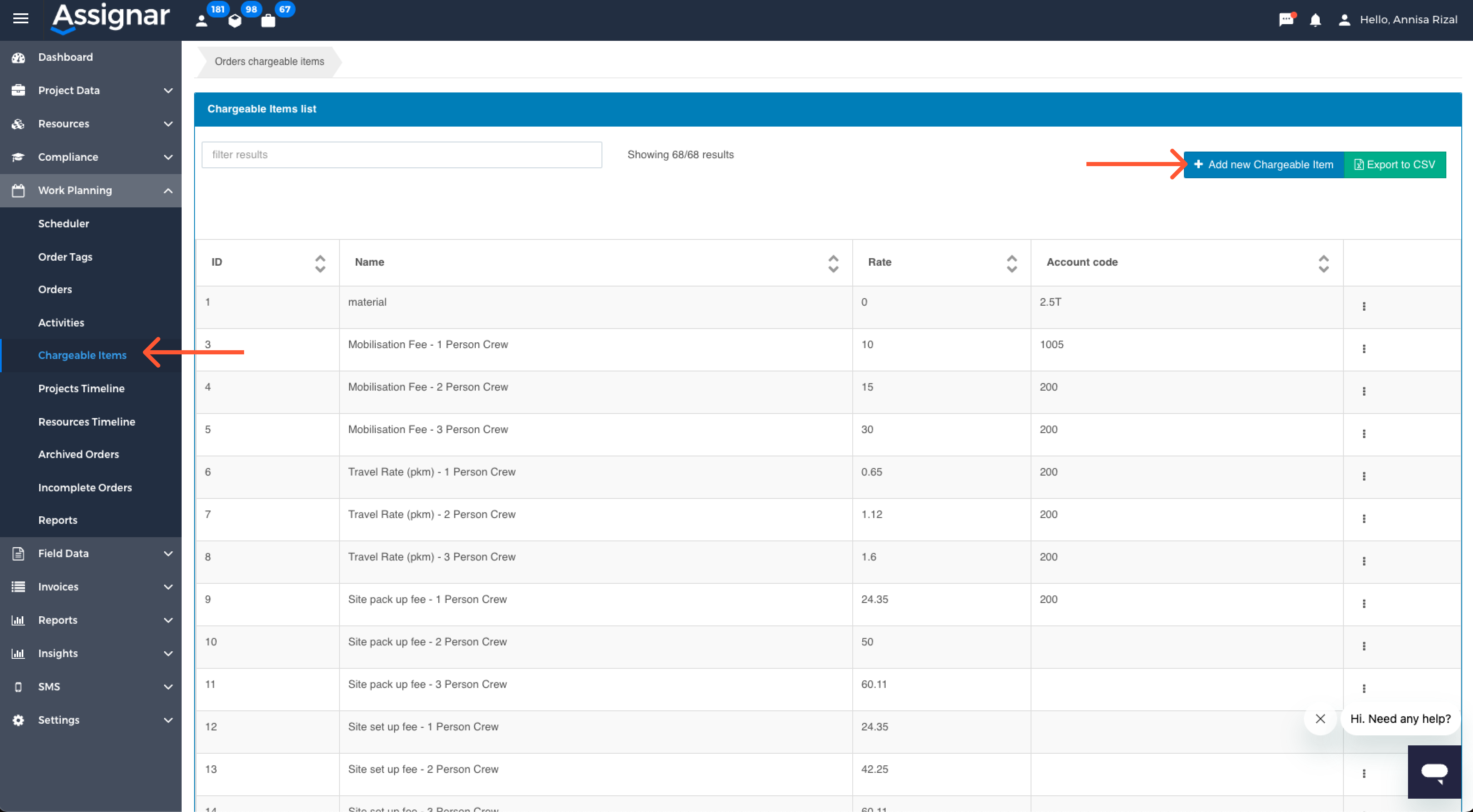 Once setup, your Workers will be able to add this newly created Chargeable Item to an Order through Daily Log or Site Diary.