Who this article is for
Those setup as a Dashboard User.
A Chargeable Item is any item that counts as an additional expense related to the Work Order. They can be materials, float fees or charges for plant hire.
How to setup and create your Chargeable Items
Chargeable Items must first be created in Assignar before it can be added to an Order. To create a Chargeable Item:
Under Work Planning, navigate to the Chargeable Items page on web
Click Add New Chargeable Items button
Fill out required information
Save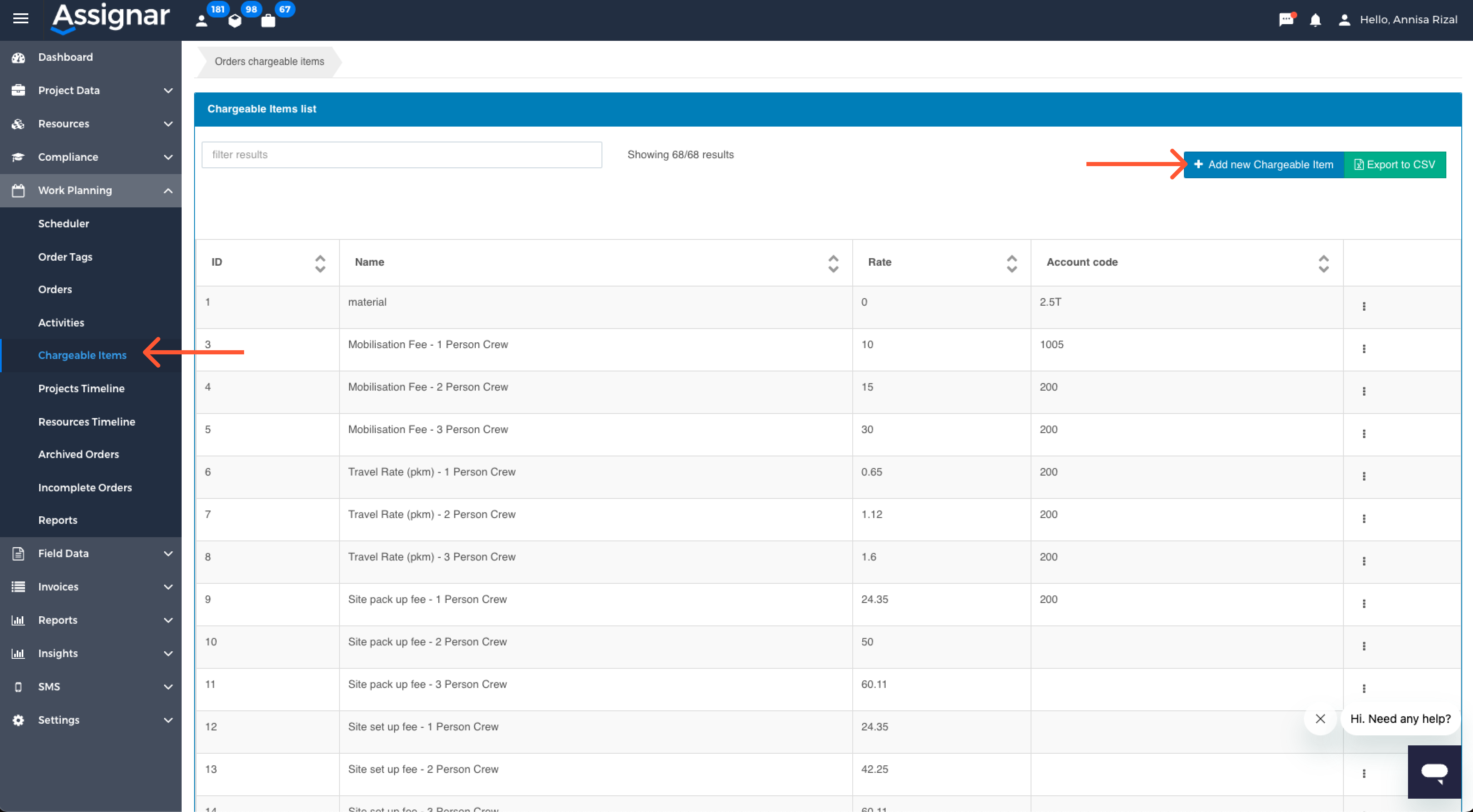 Once your list of Chargeable Items has been created, it can then be added to an Order.