Every order that you create in Assignar has a status. Order statuses have 2 is functions: 
 What stage an Order is in. Whether it's in planning, going ahead or invoiced.  

To allow fieldworkers to confirm or decline their shift. 
There are 5 different Order Status types in Assignar. These are fixed and cannot be customised. Each status has a colour to help you see which stage the order is at.
Pending - (Orange colour status)This status makes sure the allocation is not live in the app for Fieldworkers to see. You would use this status while you are creating your order and still allocating resources.

Confirmed - (Green colour status) This status pushes the allocation through the fieldworker user's app that they have upcoming work to confirm or decline. You would use this status if the work is going ahead.

Declined - (Red colour status) This status removes the allocation from the app and helps you keep track of cancelled jobs.  

Invoiced - (Pink colour status) This status is used when your accounts team have processed the order data and sent an invoice to the client. 

New - (Blue colour status) This status is used when someone creates an order from the Fieldworker App.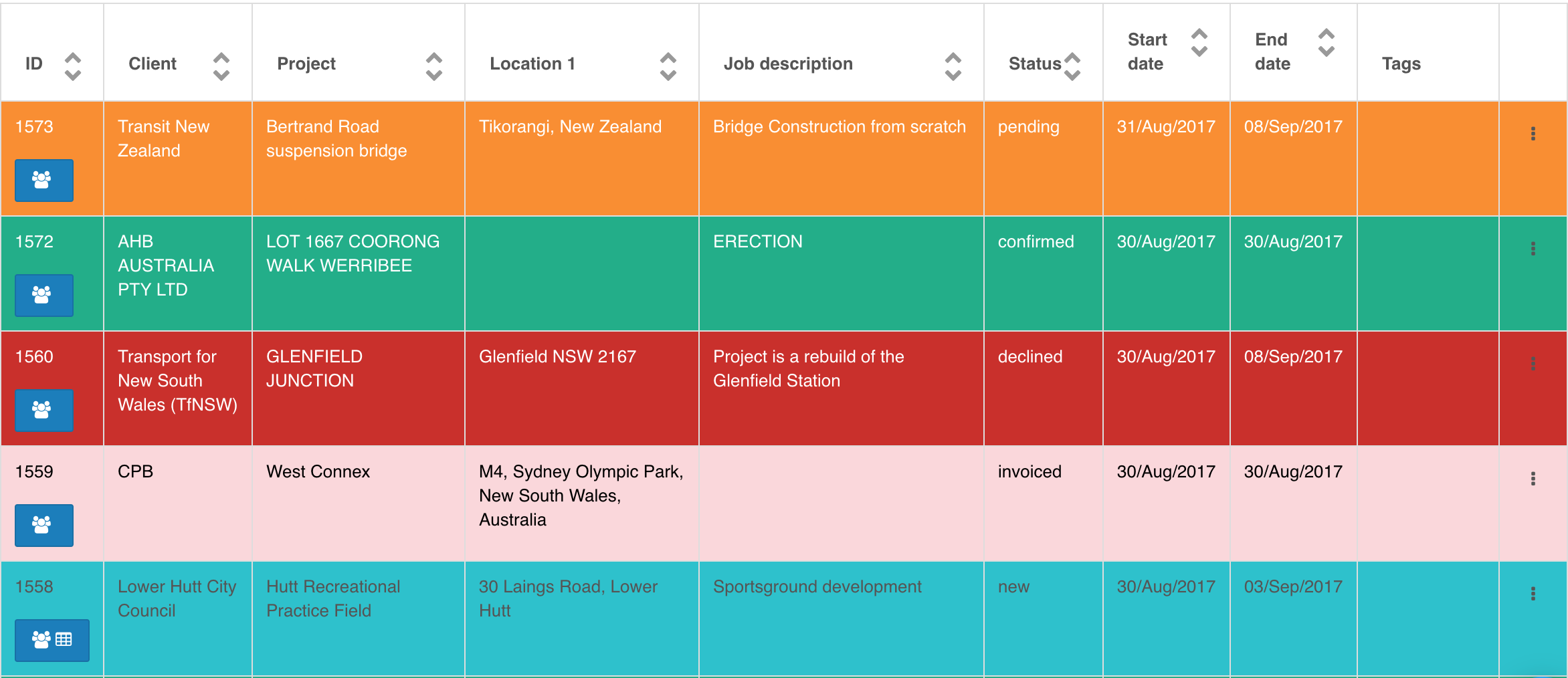 How to Change an Order Status
There are two ways to update the status of an order:
Click Orders Orders to view the orders list.

Click on the order ID number of the order you wish to update to make it editable.

Select a new status from the drop-down list in the Status column.

You will see a message confirming that "Status for order [order number] has been updated."
OR
Click Orders Orders Edit to view and/or update details for an existing order.

Under the Order details tab, click the Order Status drop-down list and select a new status for this order.

Click Save Order when you've finished making changes. You will see a message to confirm that the order has been saved
0
0
Was this article helpful?
0 out of 0 found this helpful