We have added the ability to upload your company logo to appear on every email that is sent out of Assignar. Here is how you add your company logo to Assignar emails.
Go to Settings View/Edit Settings 

Find the Email Logo option. It is under the HR email 

Click on Choose Logo, select your company logo that is saved on your computer  

Click the Upload button when you have selected your logo 


   5. Click the Save button for it to save on file 
When you email out a form result, competency, induction, document it will appear like below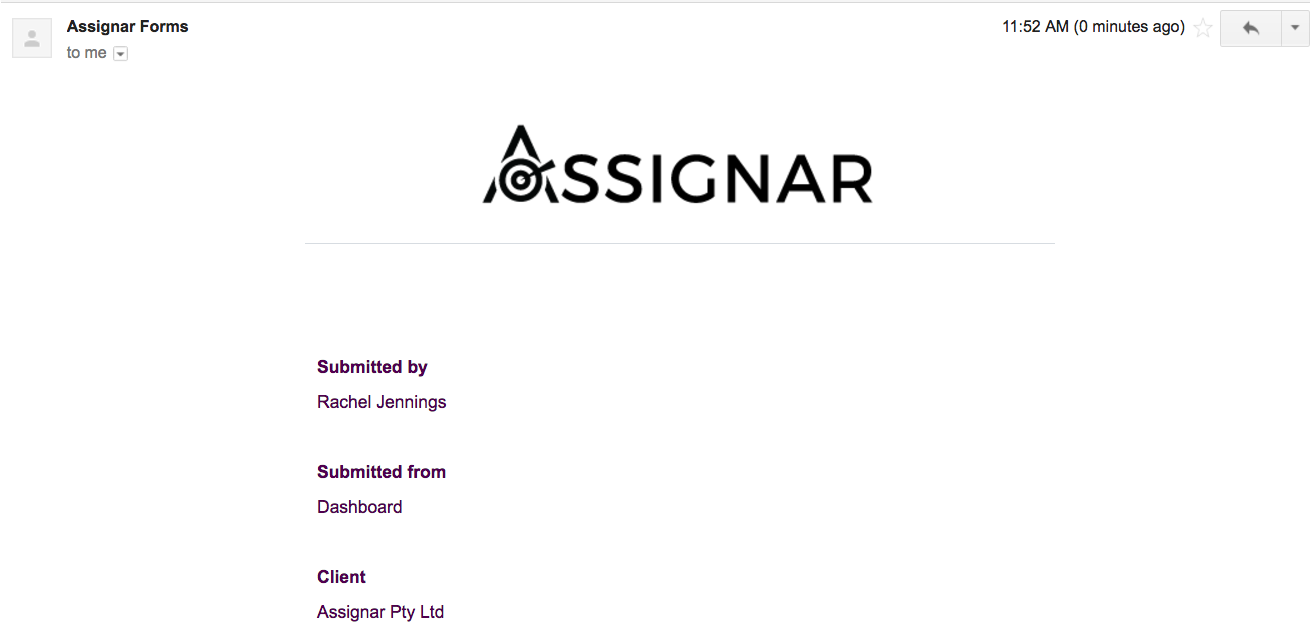 0
0
Was this article helpful?
0 out of 0 found this helpful