You're carrying out works for a customer and you want to be able to forecast how much profit or loss you will make on that job. This is now possible in our Orders Forecasting function. 
 In order to use the forecasting function in Orders, you need to make sure that Pay Rates and Charge Rates are set up against your Tasks. You can also add them manually to the estimate page. 
Allocate your assets and workers  

On the top right, click on the Estimate button. It will pop up and take the charge rate and pay rates to generate an estimate of your margin for the order. 

Once you press the Estimate button, you will get a pop-up like image below, if you are happy with the figures, click Approve and then click Close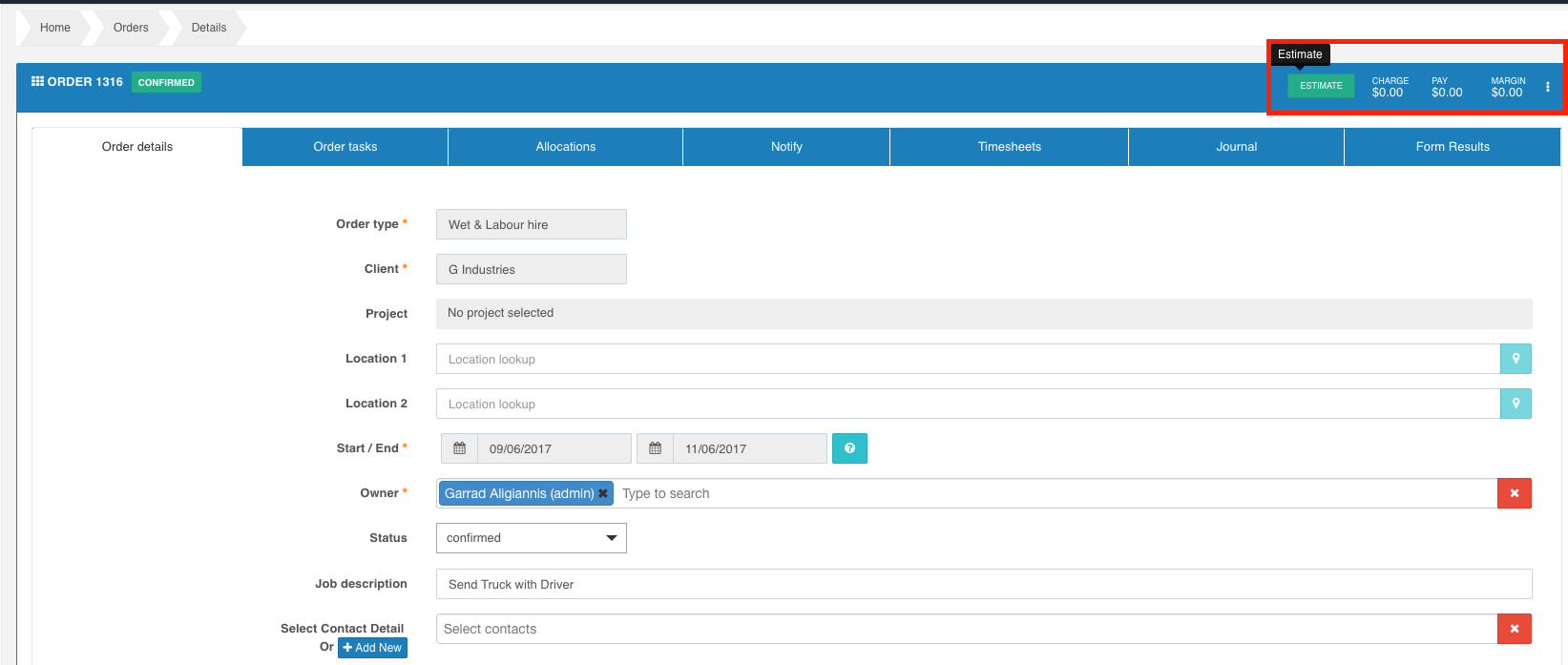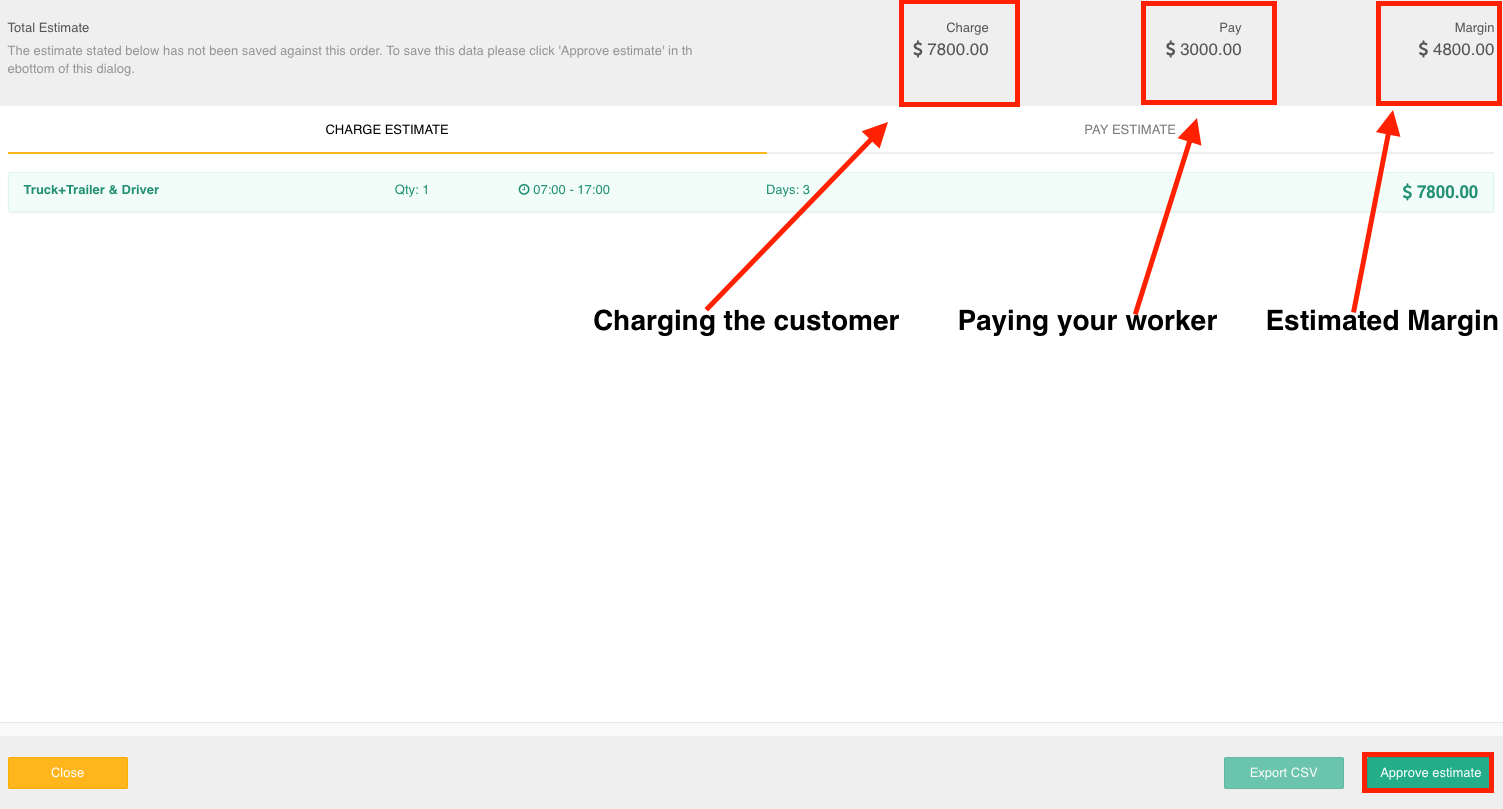 1
-1
Was this article helpful?
0 out of 1 found this helpful