In Assignar, we have names for different elements of your operations, however, what we call them, you might refer to them as something else. i.e. We call Assets but you might call equipment. So we have decided to give you the capability rename the different modules that suit your business terminology. 
How to set up custom terminology
Go to Settings 

Select Terminology 

A screen will appear with lots of different options (see image below) Each of the words can be renamed to the terminology of your choice. Type in the box next to the word the new terminology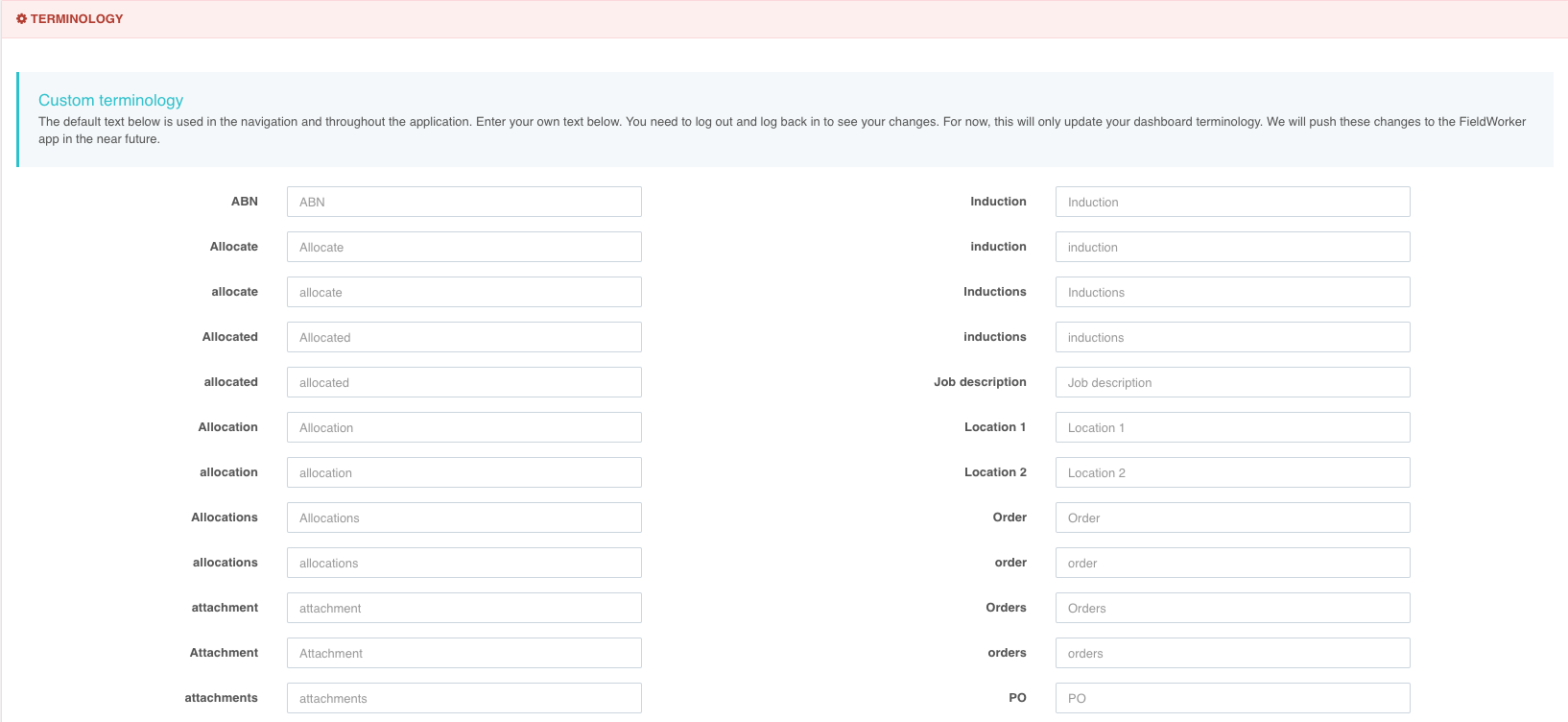 4. Once you've added your custom terminology, click save
  5. For the terminology changes to take place, you need to log out and back in again.