You've set up your pay rates, you're receiving timesheets and now it's time to apply Pay Rates to your timesheets! 
How to Apply Pay Rates
Go to Timesheets & Dockets Timesheets

You cannot apply any pay rates to timesheets that are not approved. Make sure that the timesheets are approved. 

Once timesheets have been approved, in the Pay items column (make sure you have made that visible in the timesheet list view), you will find a white box that says 'In review' (see image below) Click on it 

4. Once you click on the box a pop up will appear with Charge Rates and Pay       Rates. Click on the word Pay Rates to take you to the Pay Rates Tab.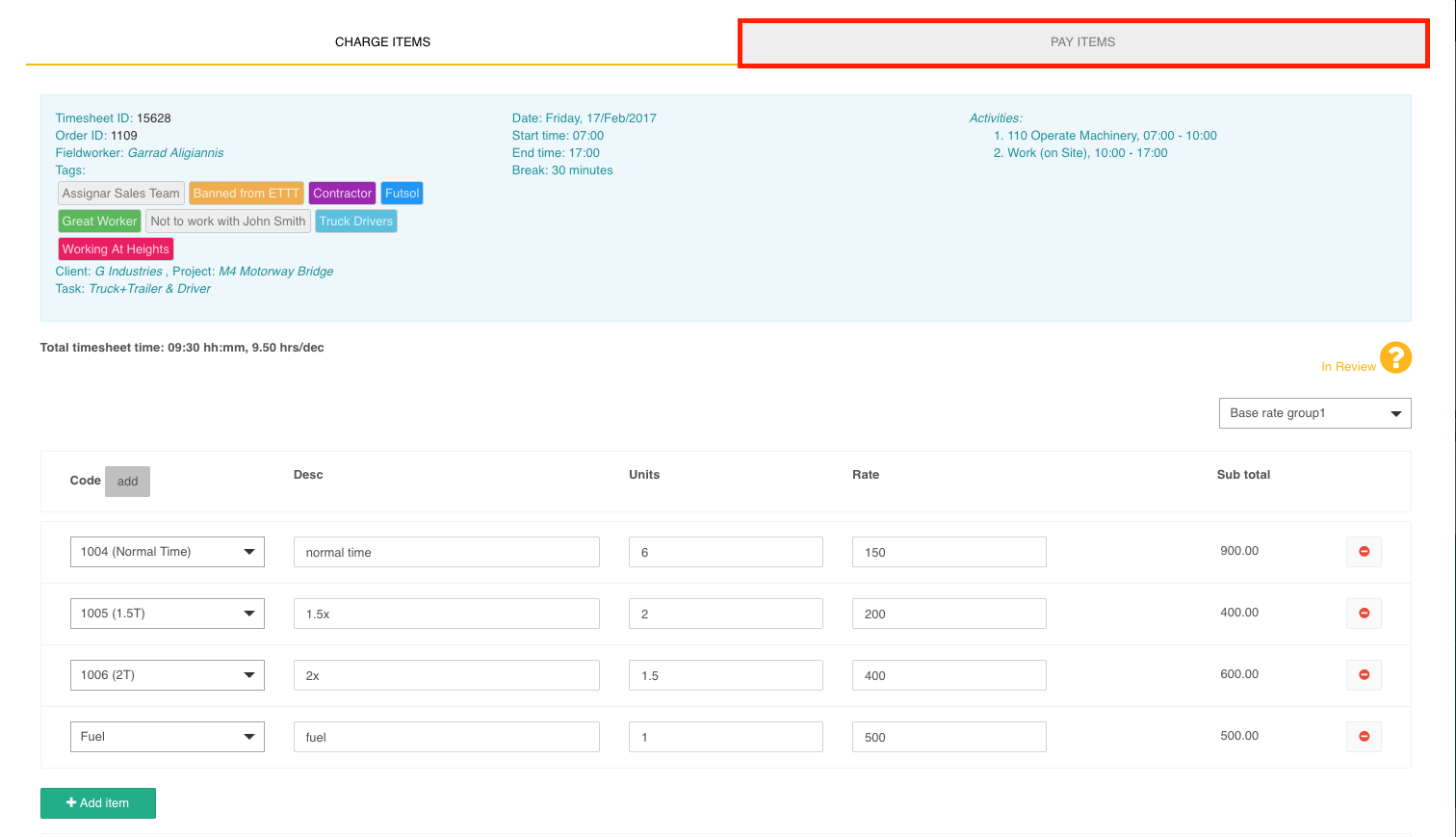 5. Select the Pay Rate Group that you have already set up and apply the                appropriate pay rate group to the timesheet.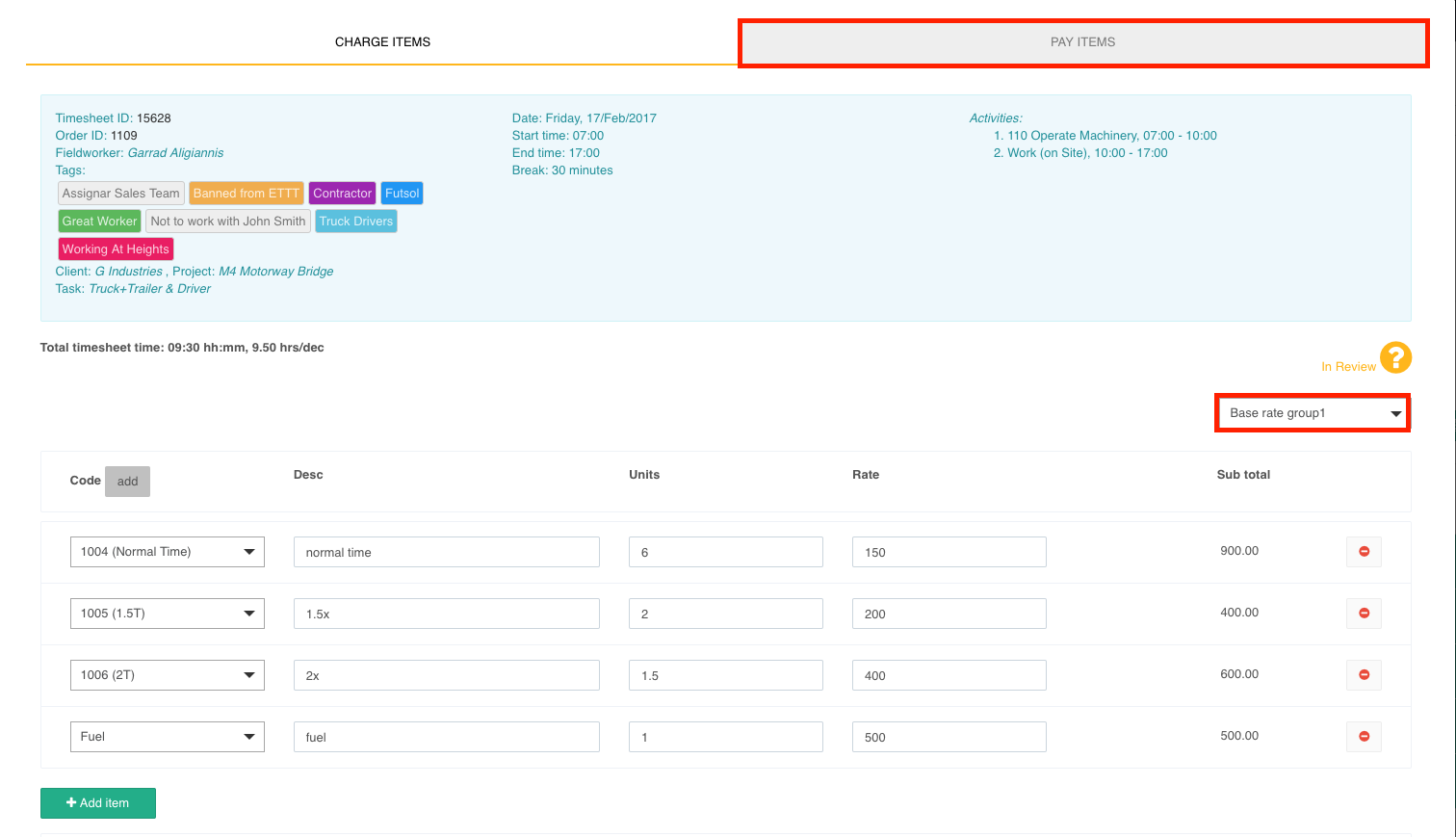 6. Add any missing items, if everything is okay. Click Approve
 7. Repeat this with all other applicable timesheets 
How to export a pay rate report
You've gone through an applied all Pay Rates to the timesheets. 

Go Timesheets & Dockets Reports 

Select Pay Rates Tab 

Search via date range, client, user, task, order tag or WO 

Click Search, a list of timesheets with applied pay rates will appear. 

Click Export and choose an export report option 

There will be 4 report options for export these options lay the data out differently depending on what data you need for your accounting software. If you are unsure which one is best, ask our team for some advice. 

Allow the report to download and then you can use that to input the data into your accounting software. 
0
0
Was this article helpful?
0 out of 0 found this helpful