My Profile
Click on your username in the top menu bar of any screen and click My Profile to view and/or edit your profile.
*Note* Depending on your access level, you may not have permission to access this screen.

Edit your profile in the same way that you would edit another dashboard user or FieldWorker profile.

Click "Save User" when you've finished making changes. You will see a message to confirm that the user has been updated.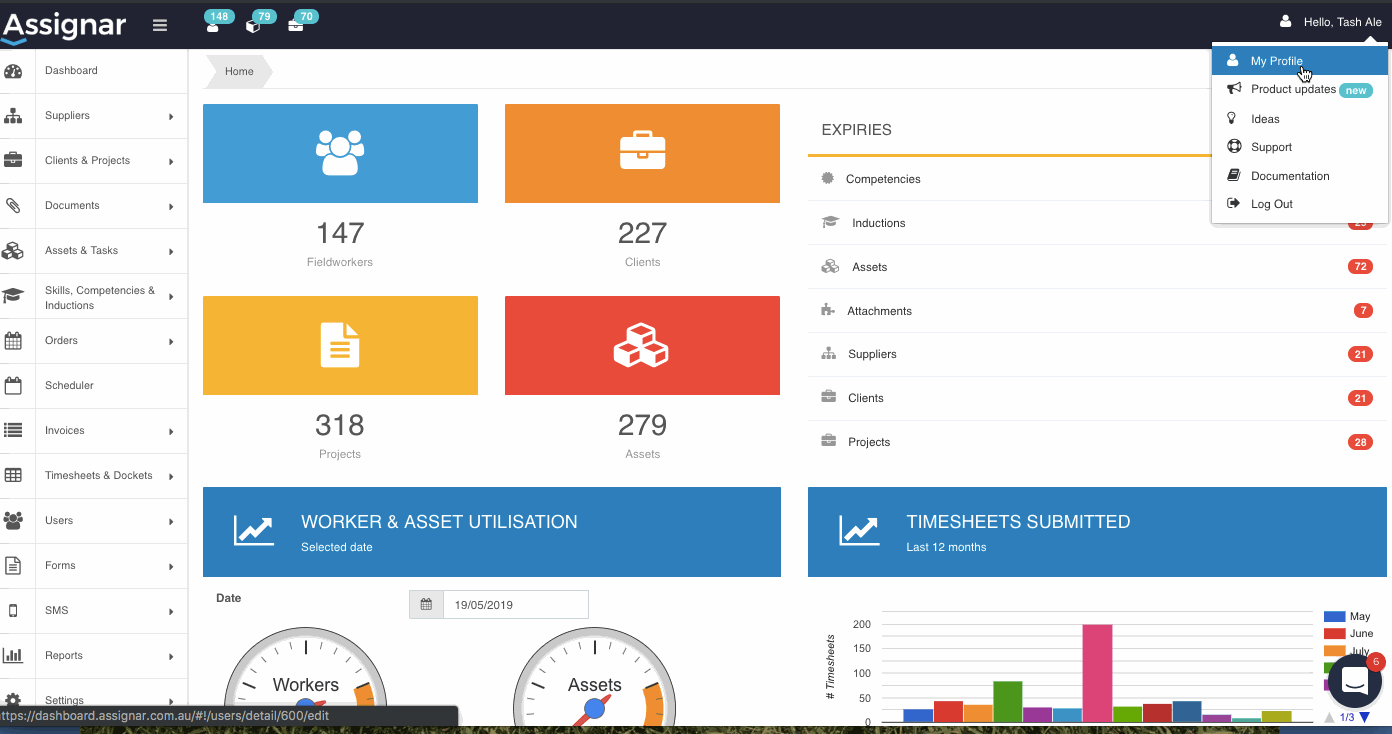 Ensure you have filled out all mandatory fields. Missed fields will be high lighted in red and the save button will be greyed out until all mandatory fields are entered in.