Our Equipment (or asset) page will help you track all your vehicles and machinery, registration expirations, insurance and and even maintenance history — all to ensure your business is running smoothly.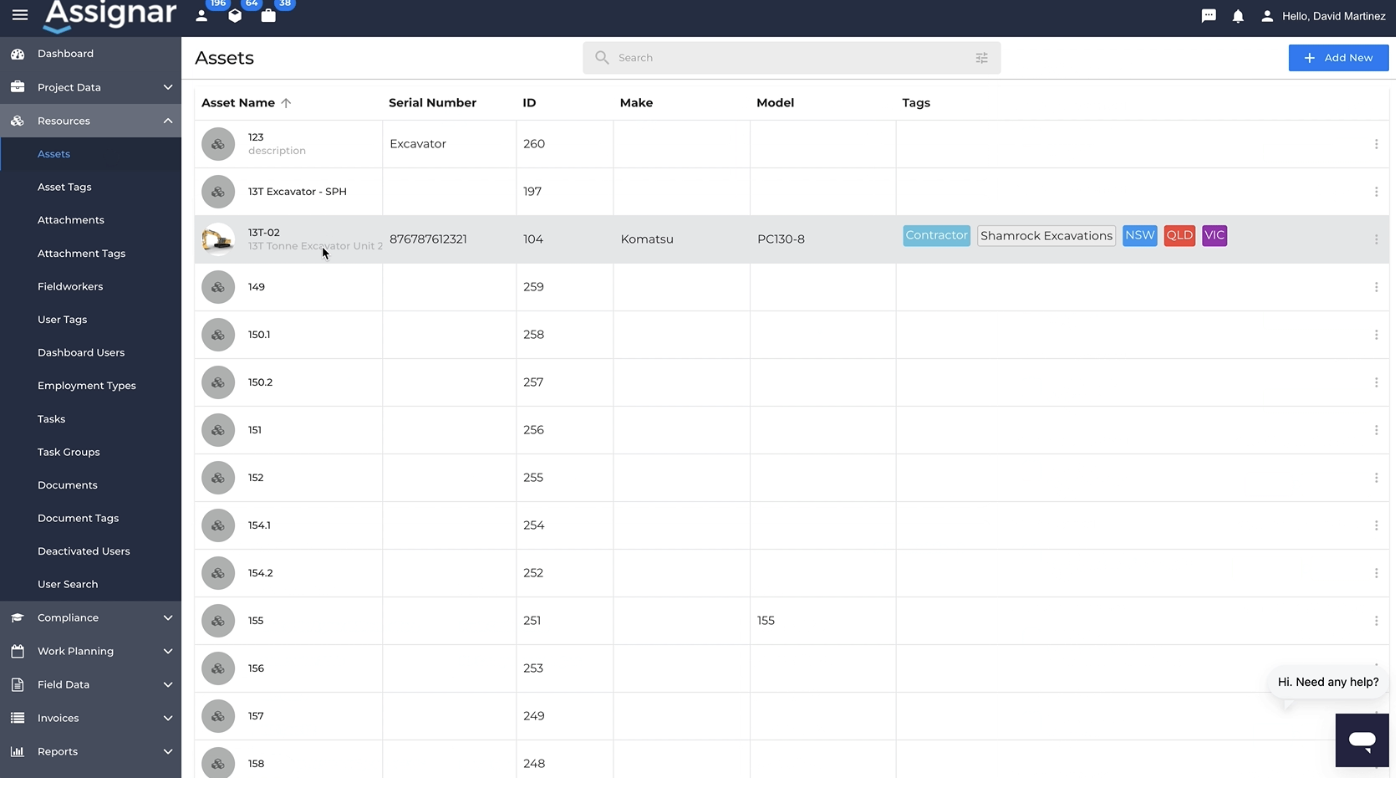 Navigating the Equipment page
When you first land on the page, you'll see a list of all your equipment setup in Assignar. You can click into each equipment, to edit if necessary.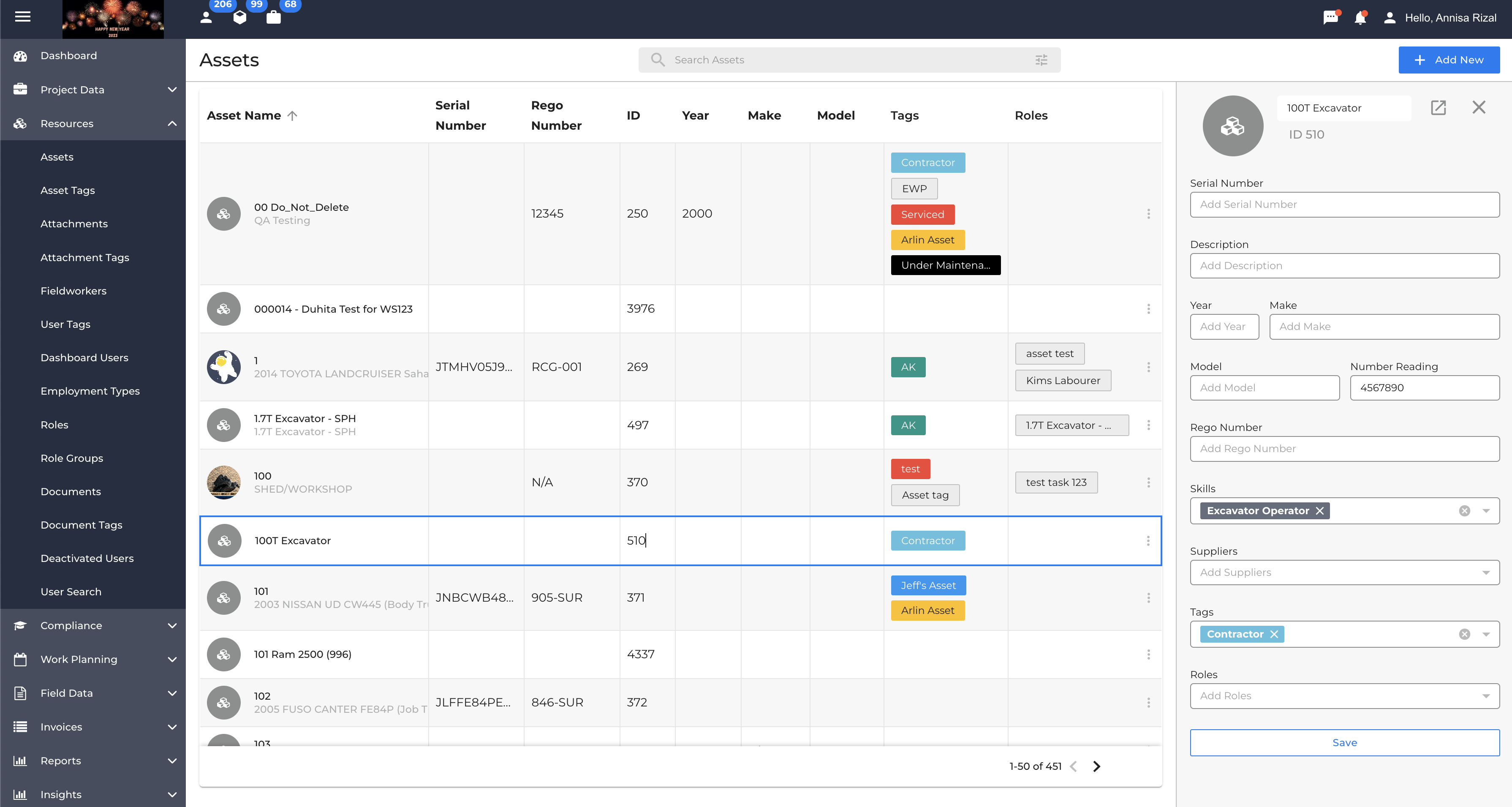 Search or Filter for Equipment
You can use the search bar to find specific equipment. Or, you can alternatively use our advanced filter to search for: