Adding new Assets to Assignar makes them trackable. We'll show you how to add individual Assets to Assignar, using the instructions below. If you would like to import a list of assets, you can use our Import function. Pease note we'll be releasing an Assisted Import feature in the Summer of 2022 .
Click on the Add Asset button on the top right

Add the details you need to save

Freel free to link skills, suppliers and tags to your Asset

Then click Save and you're good to go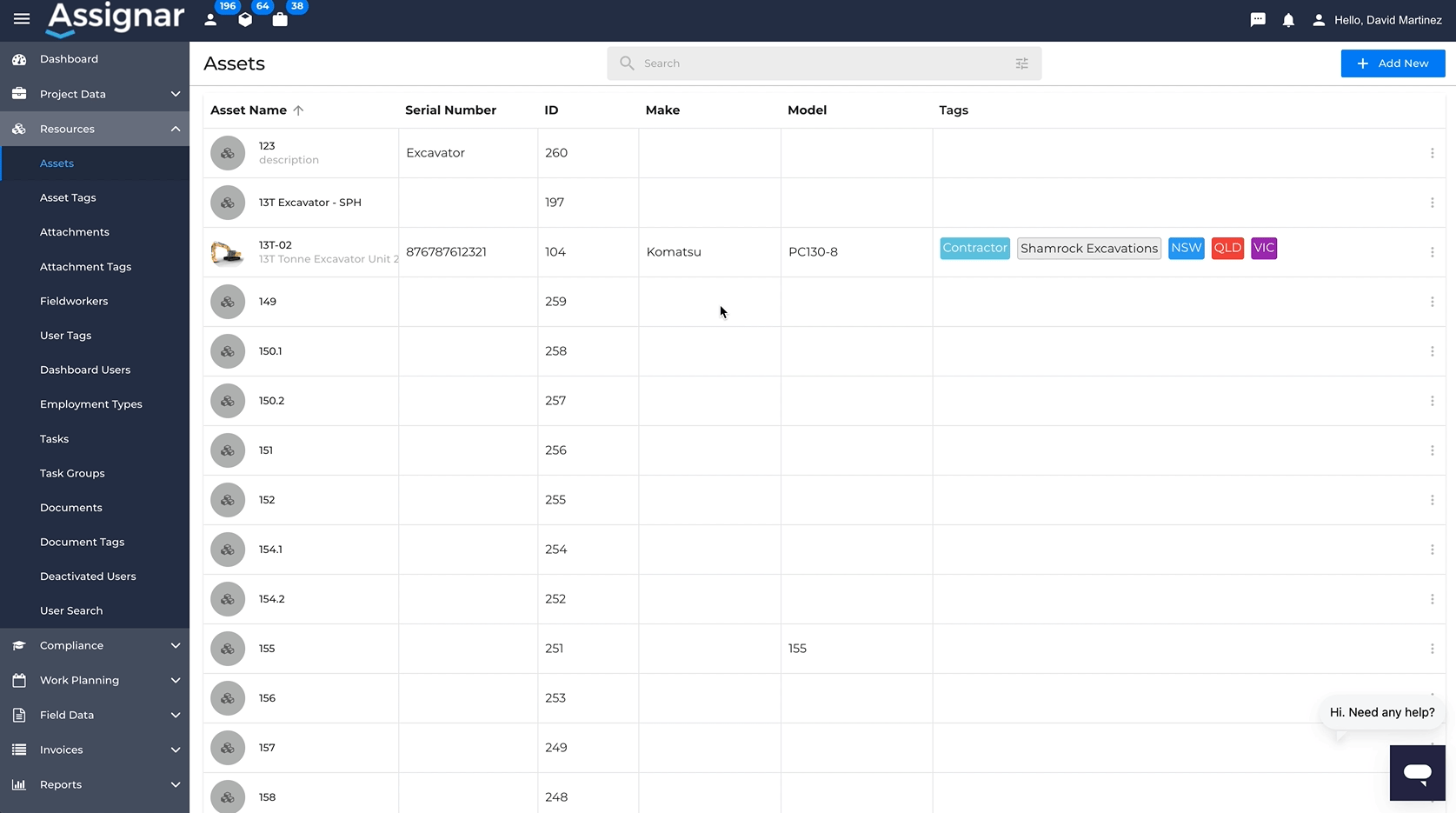 0
0
Was this article helpful?
0 out of 0 found this helpful