Our Scheduler is where you'll start your scheduling journey. It is where you can schedule all of your resources onto jobs and enable your workers to track time, progress and collect important forms from your jobsite.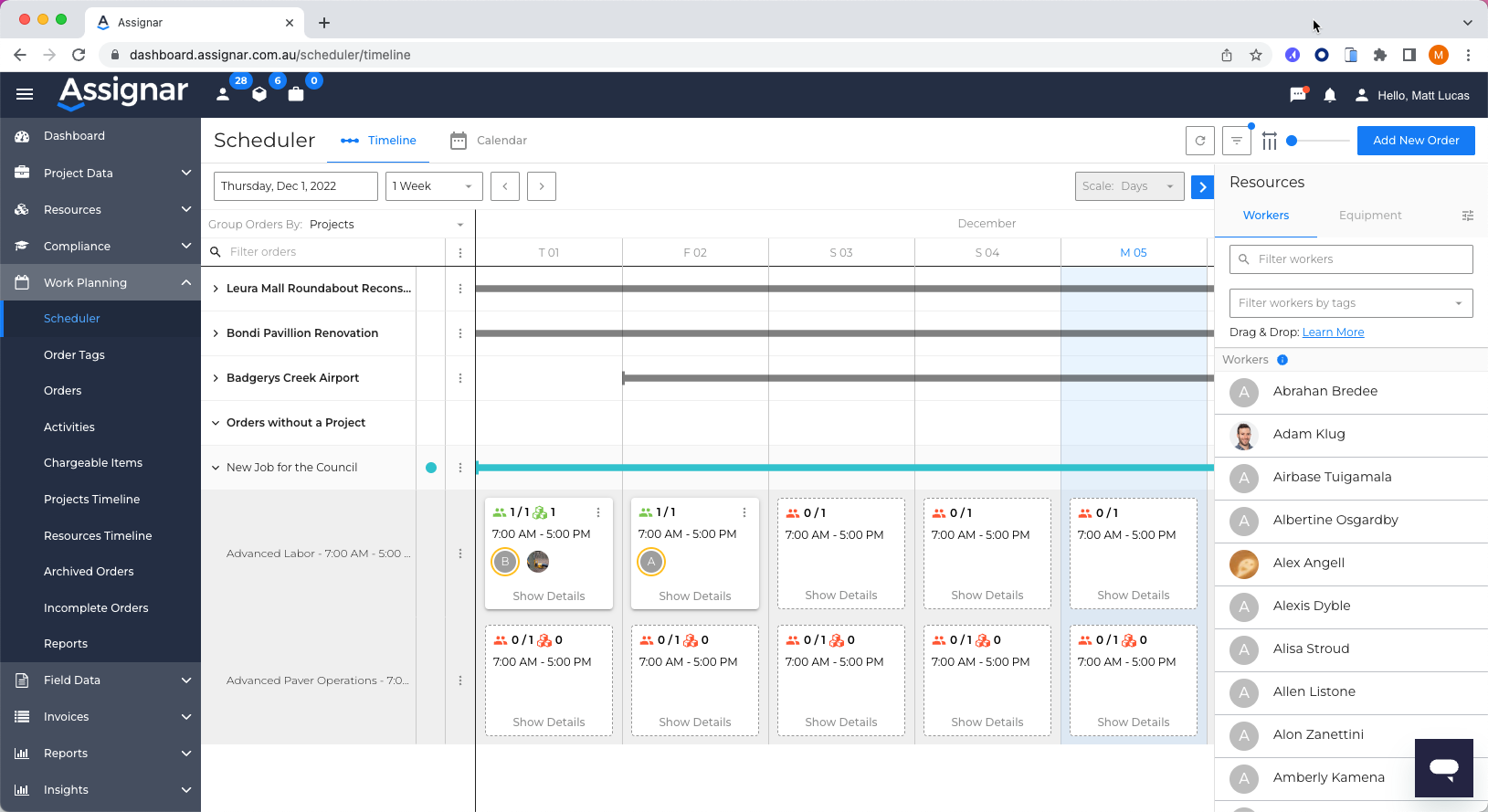 Navigating the Scheduler
When you first land on the Scheduler, you'll see 2 tabs - Timeline and the Calendar.
The Timeline view is useful for when you want to view the Timeline of your (Orders) and Projects.
The Calendar view is useful when you want to view your workers calendar.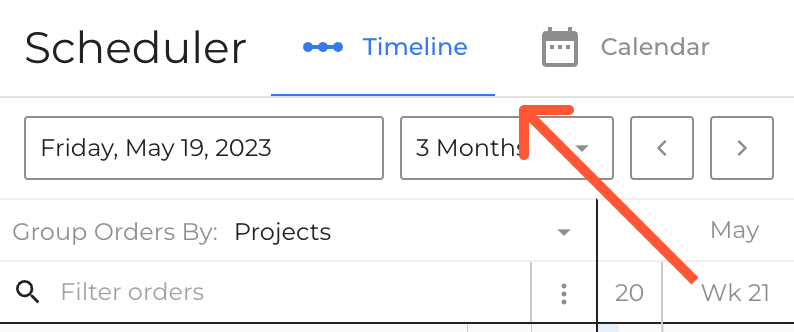 Navigating the Timeline View
When you first land on the Timeline view:
On the left: Is where your Orders, Projects + Roles will be
On the right: Is where our Resources (Workers and Equipment) will be
In the middle: Is where your shifts will be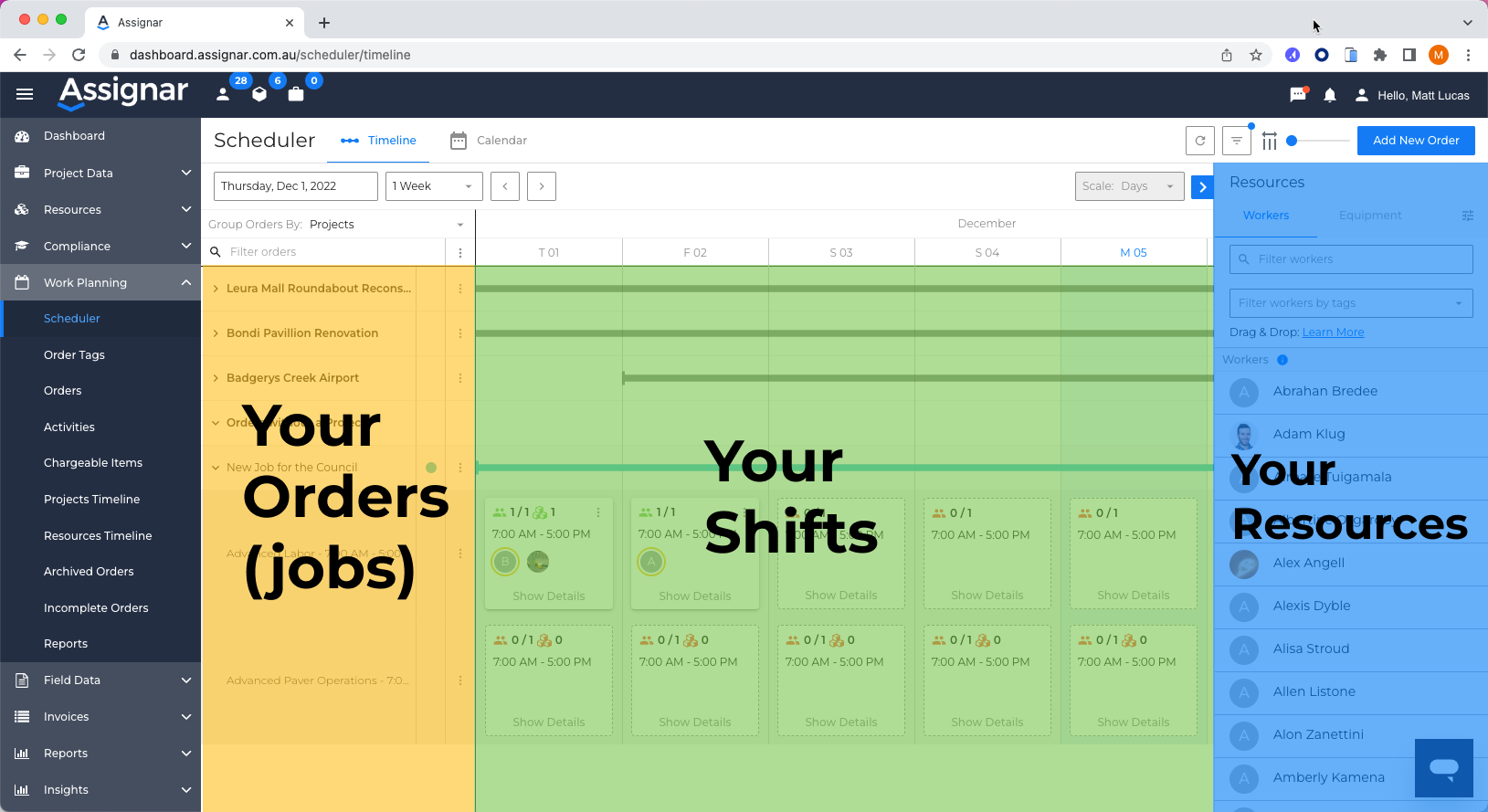 Organizing your Timeline View
Organizing your Timeline view will be more useful to set up once you start scheduling your jobs and resources. However, to get an overview, you can organize your jobs (Orders) by:
Group Orders By
There are four ways to organize the Orders list: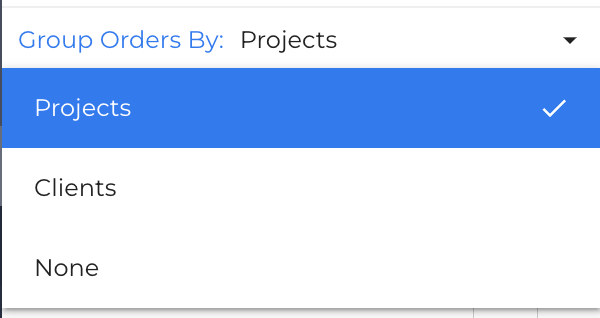 Sort Options
You can also sort your Orders by: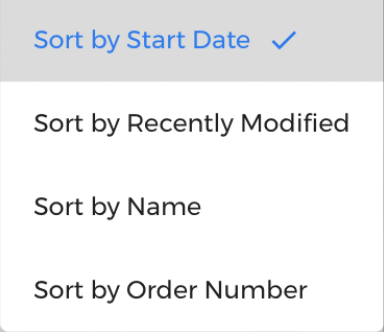 Date Range
You can change this to limit the date range at which you're seeing your Orders for and use the > < arrows to flip between the date ranges.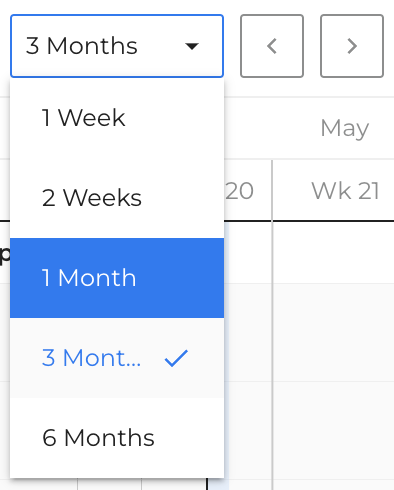 Filtering
You can also filter for what you need using the

icon on the top right of the page.