Our Scheduler is where you'll start your scheduling journey. It is where you can schedule all of your resources onto jobs and enable your workers to track time, progress and collect important forms from your jobsite.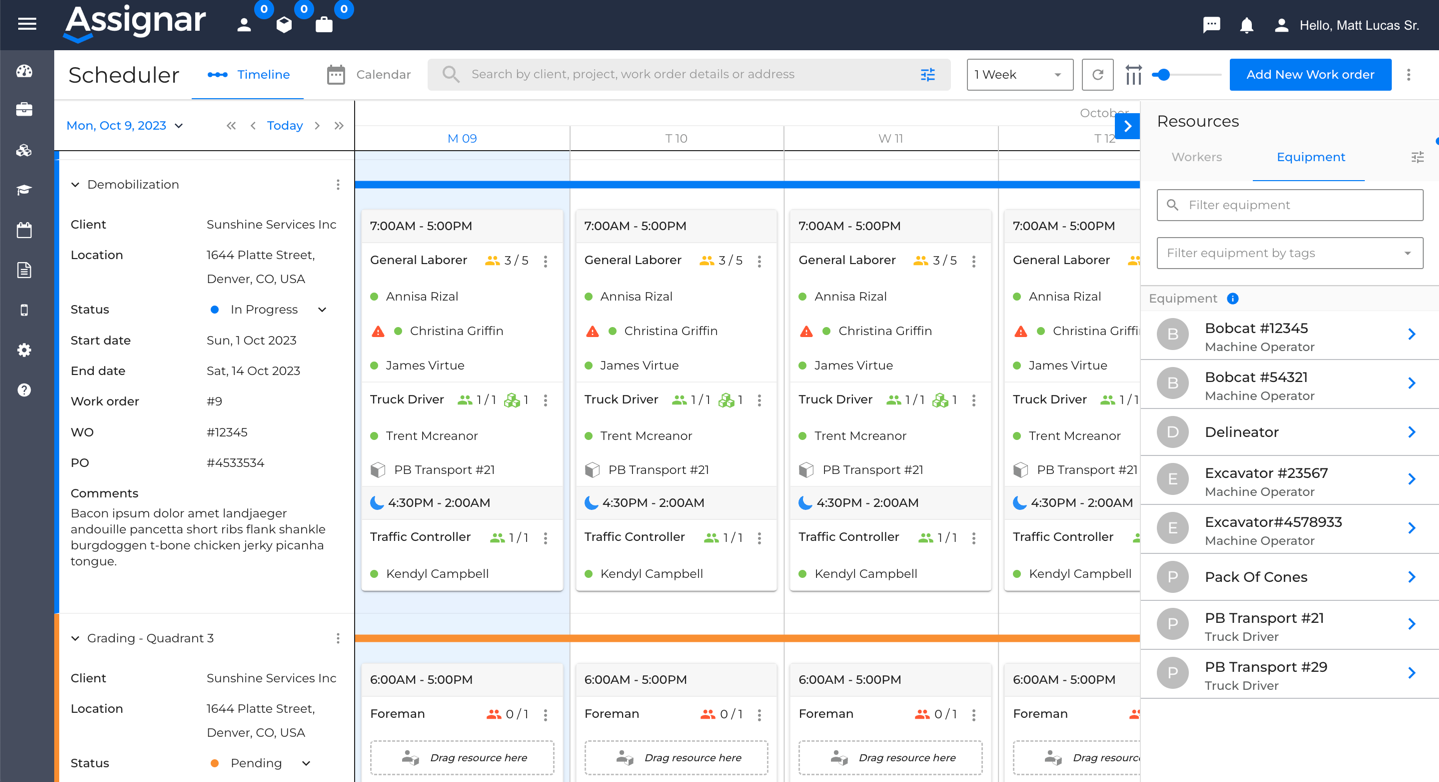 Navigating the Scheduler
When you first land on the Scheduler, you'll see 2 tabs - Timeline and the Calendar.
The Timeline view is useful for when you want to view the Timeline of your (Orders) and Projects.
The Calendar view is useful when you want to view your workers' calendars.

Navigating the Timeline View
When you first land on the Timeline view:
On the left: Is where your Orders, Projects + Roles will be
On the right: Is where our Resources (Workers and Equipment) will be
In the middle: Is where your shifts will be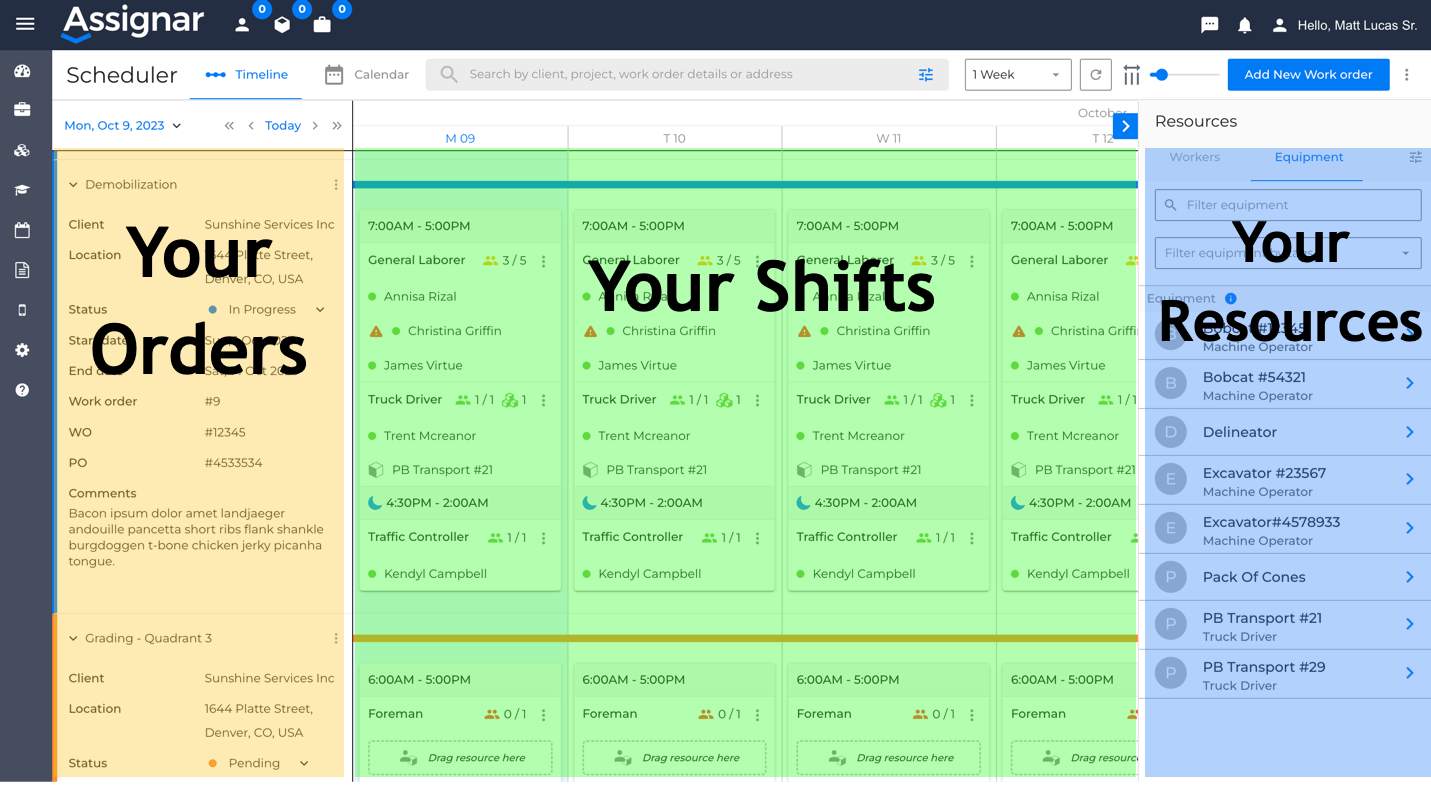 Organizing your Timeline View
Organizing your Timeline view will be more useful to set up once you start scheduling your jobs and resources. However, to get an overview, you can organize your jobs (Orders) by:
Grouping & Sorting Orders
There are three ways to organize the Orders list:

Setting your time range
You can choose the day to start your view on the left side by choosing from the calendar, by navigating with the arrows or by clicking the today button. You can also choose the amount of time you'd like to see. The 1 week view will show the most detail and is the best for assigning resources while the longer term views like 6 months are good for viewing long term project plans. *In long rang views you can also adjust the scale to show days, weeks or months, do this by clicking the 3 dot menu in the top right corner.

Filtering
You can search and filter by clicking the search bar at the top of the screen. Search by project, client, or order information as well as by address. Click the filter icon in the search bar to filter by status, worker allocations, tags and more.