Before you start you should know
The Assignar Mobile App works on iOS and Android.
Make sure you update your Assignar Mobile App frequently to get the latest updates.
Reach out to your admin, if you cannot login.
As a Fieldworker, the Assignar Mobile Application is where you'll start your journey with Assignar to:
View your upcoming Assignments
Submit Timesheets
Submit Forms
Submit Dockets
Capture Site Progress
Capture Notes + more!
Download the Assignar Mobile App
Click the links below to be redirected to the app store:
Access the Assignar Mobile App on your Web Browser
Or, you can also access our mobile app using any web browser with this link.
Log into Assignar Mobile App
To log into your account, you will need your:
Client ID
Username
Password
Your Client ID and Username should be provided by your admin.
Navigating the Assignar Mobile App
When you land on the homepage, you will see buttons to quickly access the most common areas that you need to complete your work. Note that you may not see everything shown in the image below depending on how your admin has configured Assignar.
My Items: View documents and equipment that you have been assigned to.
Daily Log: View your upcoming work schedule, confirm your assignments, submit Timesheets and Forms.
Site Diary: For supervisors to complete a Site Diary for their crew.
Dockets: Submit Dockets for Client sign off.
Forms: Submit Forms. You can also submit Forms from Daily Log too.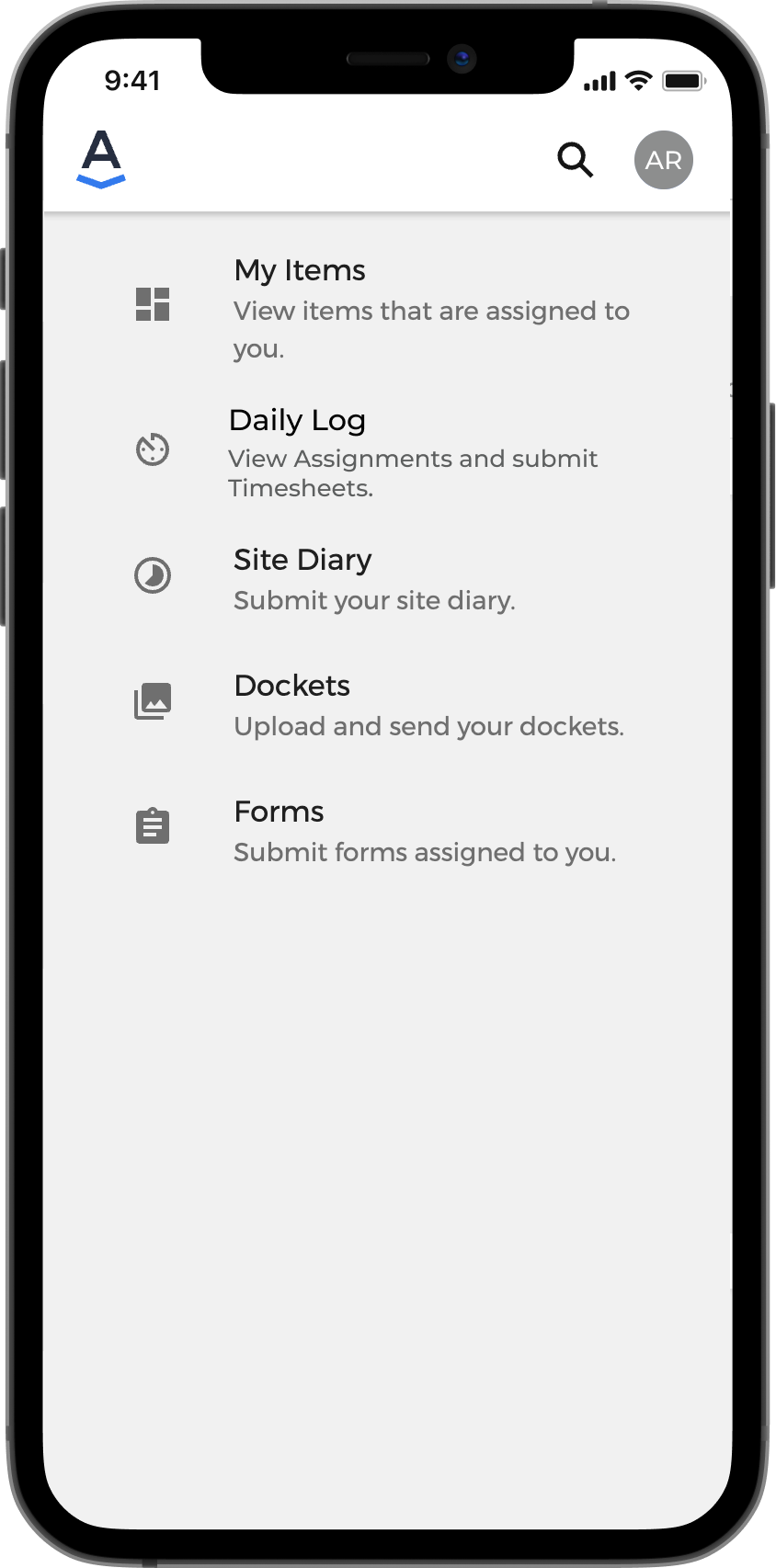 Manage Your Profile
To access your profile, tap your profile picture in the top right corner of the screen.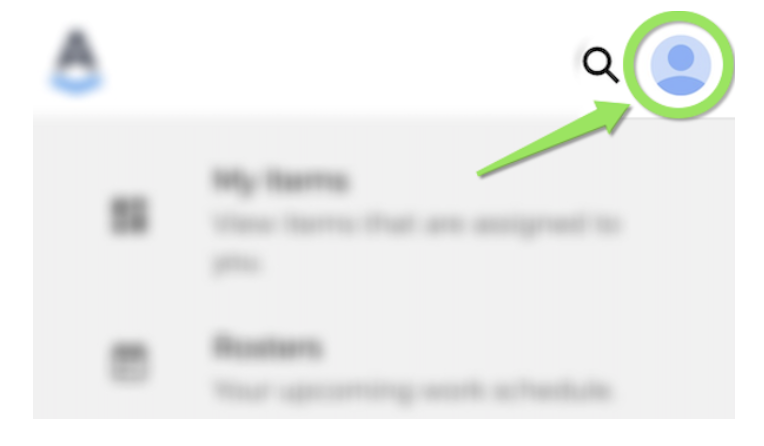 From here you can:
Upload your profile photo
Update your personal information
Request qualifications, orientations or inductions
Update your password
Check your application version
Reset the Application
Log out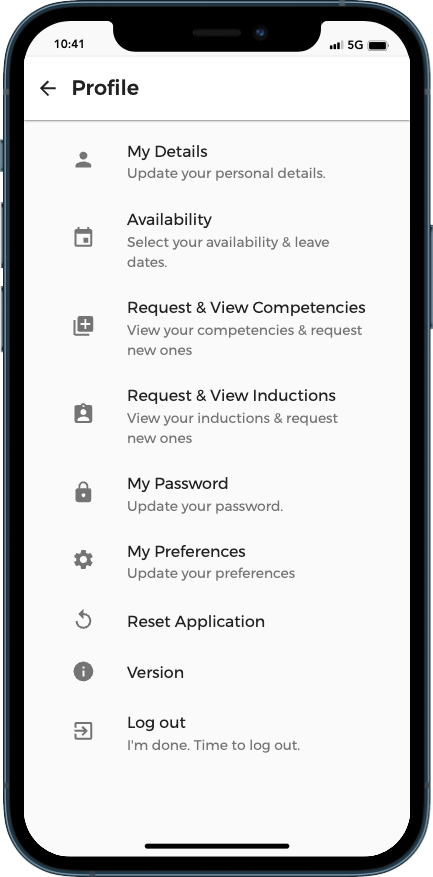 Keep your mobile app up to date
To get the best experience, it is important to keep your app up to date.
We recommend turning on Automatic Updates so that you always have the latest version. You can check your application version under your profile.
Turn on Location Services
This will be helpful for ensuring that data from the field is captured in the right location. Your admin may also require you to have Location Services turned on.
Access to Photo Gallery
Giving Assignar access to your photo gallery is also important, so you can quickly post photos of job site progress or a safety issue.