Who is this article for
Those required to export Timesheet data from Assignar into their Payroll system.
Those set up as a Dashboard User with access to Assignar Web.
Once you've approved your Timesheets, you can use Insights to export timesheet data and import into your payroll processes.
At Assignar, we offer Payroll Export Templates, which enable 1-click export of your data to Xero, MYOB or Quickbooks.
To begin, choose the right template you need from the All Insights page
1. Under Insights, navigate to the All Insights page in web
2. Use the search bar to find the Xero, MYOB or Quickbooks templates by typing either of these product names in the search bar. Alternatively, you can choose the Payroll Export option from the Type menu.

3. Next, click on the desired report format. A payroll report will be generated for the selected date range.

4. You can modify the time range and/or the workers included in the report, by clicking on the filter buttons in the top left corner of the report area:



Next let's download the data
Click on the icon.
Select Download Data.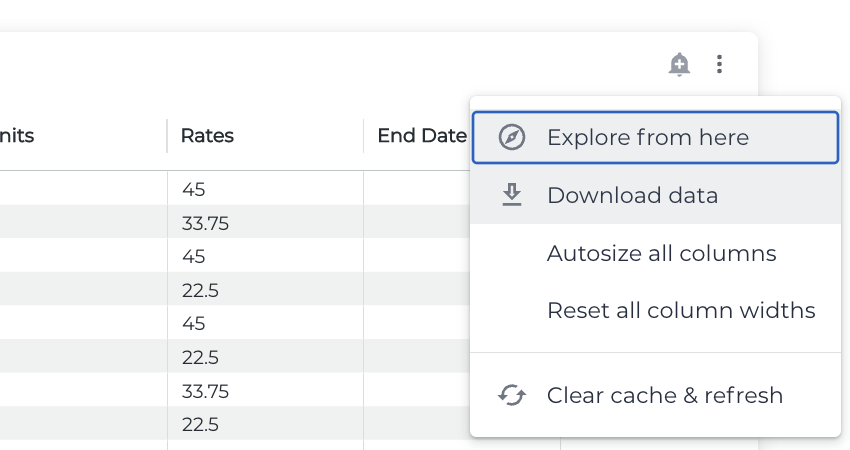 Not Using Xero, MYOB or Quickbooks?
No problem.
You can still use these templates and modify them without having to start from scratch.
Click on the icon.
Select Explore from here. This will open an Insights Explore view.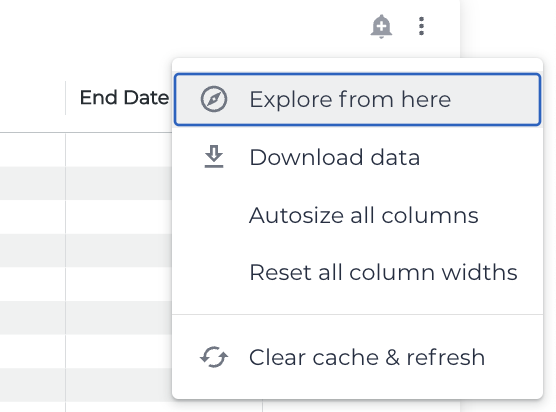 3. In the Explore view, Remove the columns that you don't need by clicking on the

icon and selecting Remove.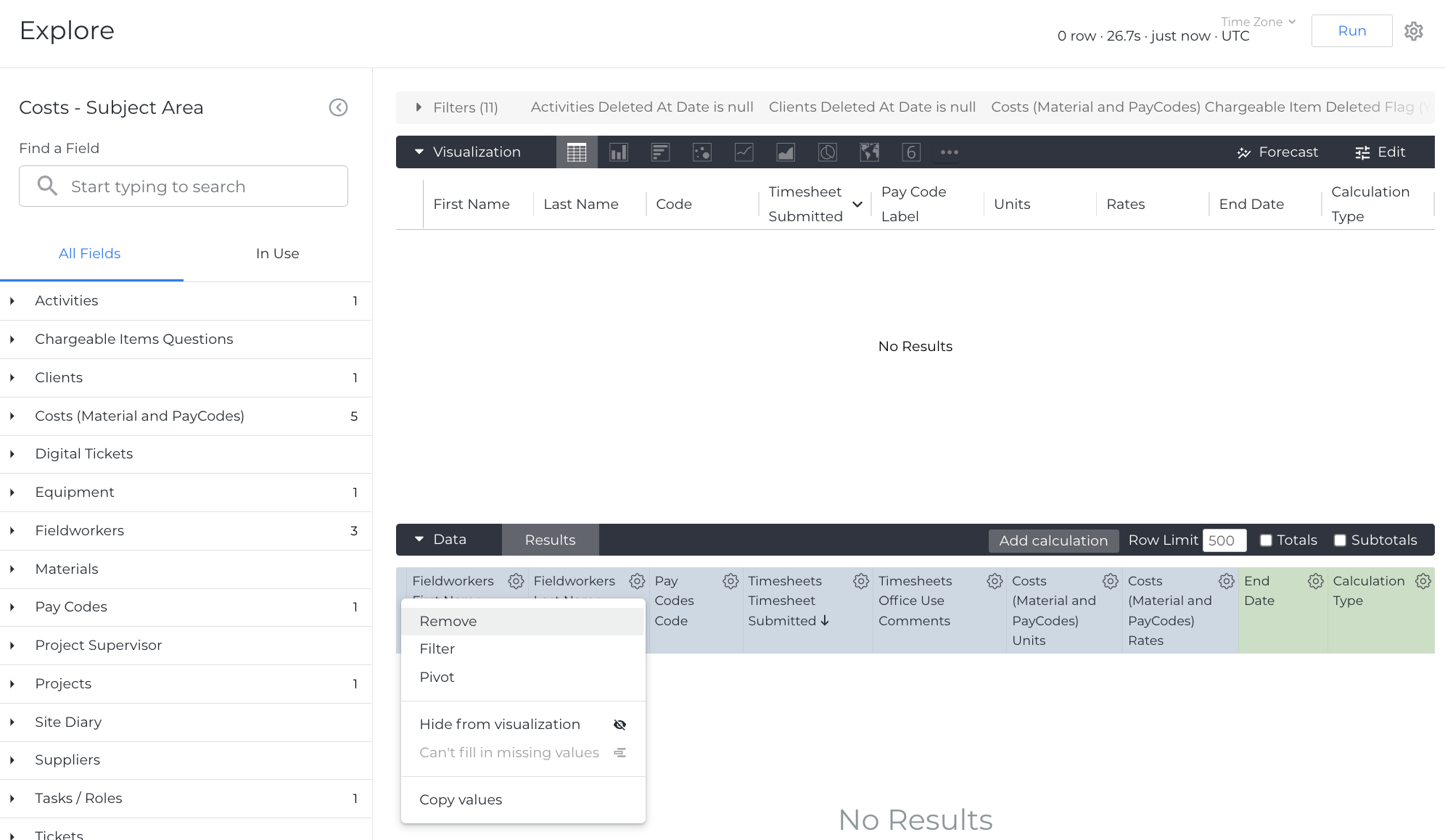 4. You can add columns by navigating the available fields and clicking on the data type you want to add.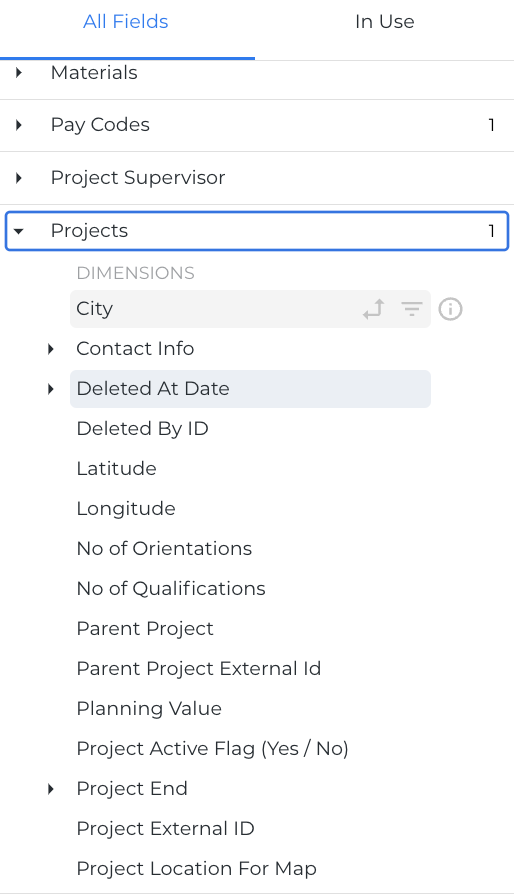 5. Drag and drop (click and hold) columns to position them in the report.
Team Members Without Insights Access
You can share report outputs by email. To do so:
Click on the icon in the top right corner of the report view, next to the Run button.
Choose Send.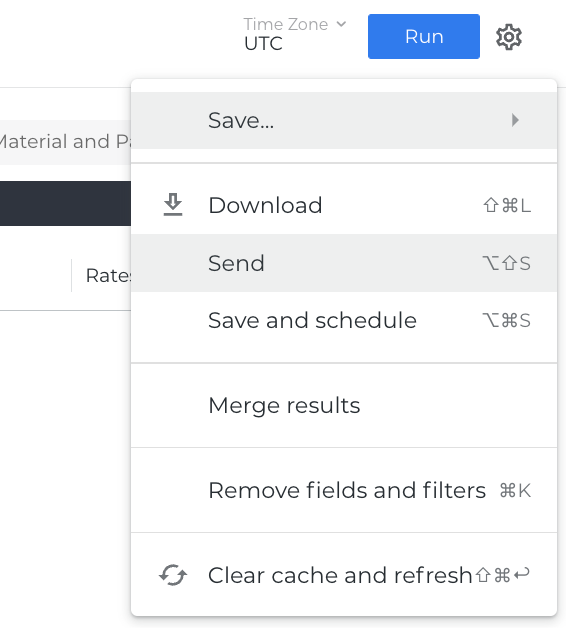 3. In the dialog that appears, enter email addresses for all recipients and the desired format for the report result data.
4. Click Send to generate and send the report.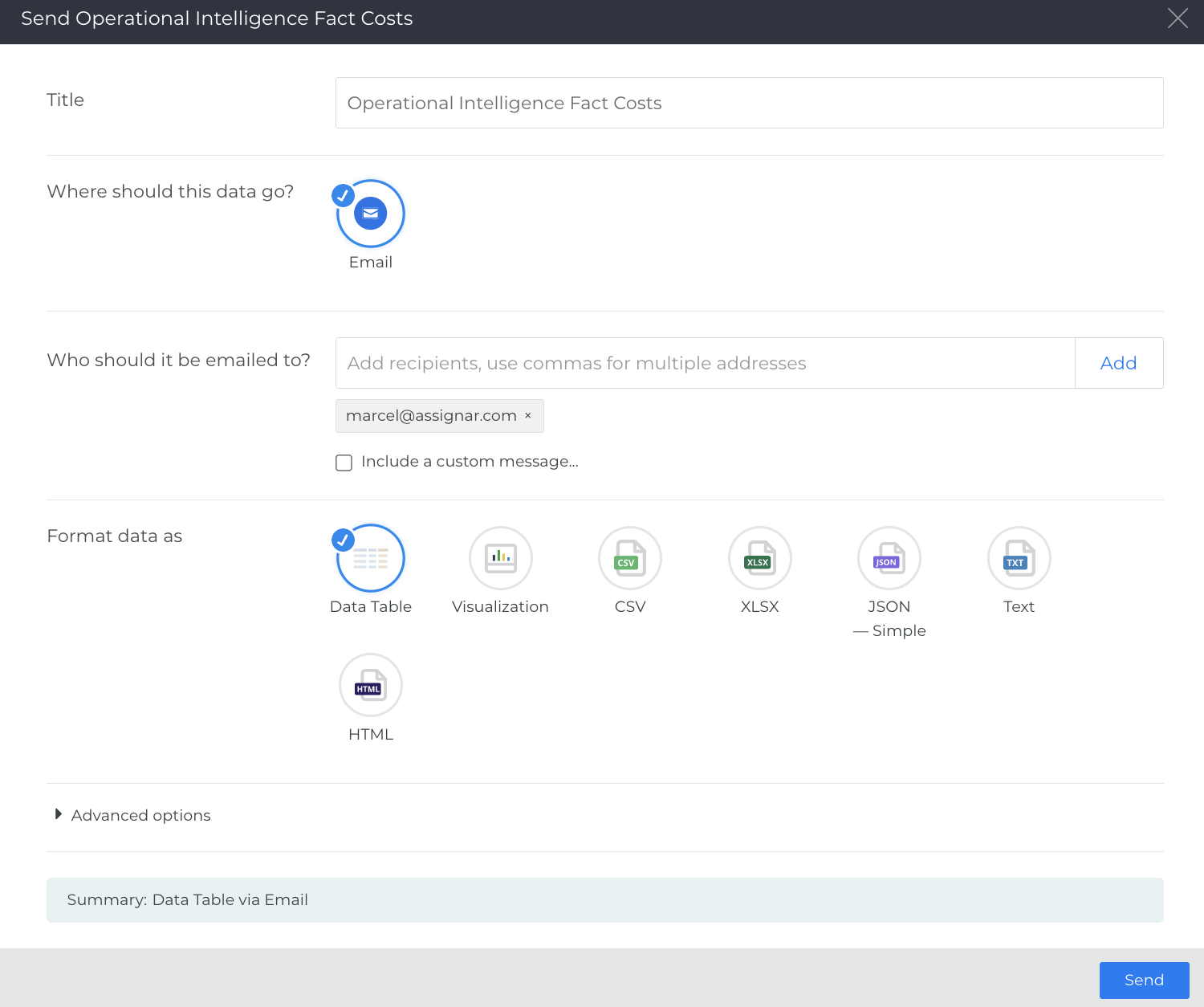 You can also generate reports based on a schedule
For even more automation, consider using a scheduled report. This option allows for definition of scheduled intervals on which the report is generated and delivered to the appropriate team members.
From the report menu, select Save and schedule.
You will have to save the "Look" in your Assignar environment for future use, then set delivery options.