When you've organised your schedule, you may want to let your crews know where they will be working. You have a few ways to do that in the Scheduler.
Notify Everyone Assigned to an Order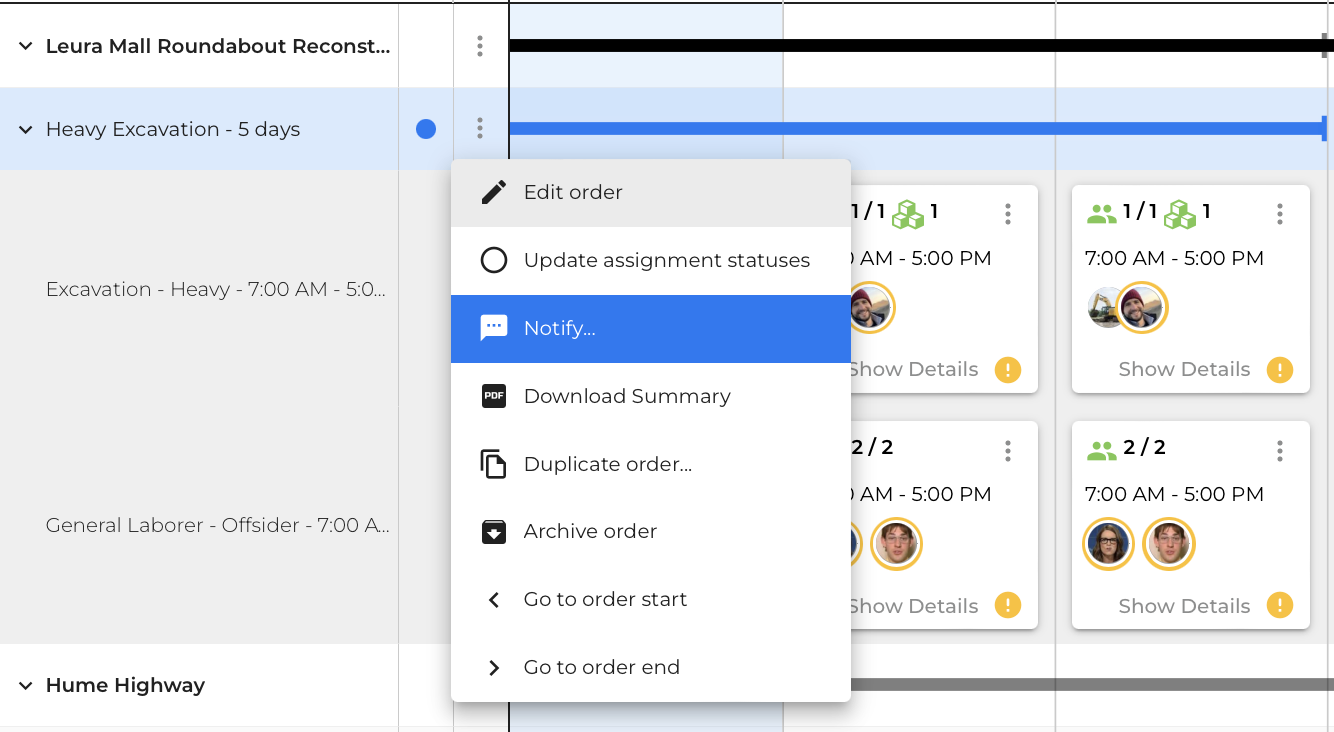 From the three-dot menu (⋮) on the order, select Notify, then you'll be able to send a message with work details to everyone on the Order.
The default template includes a link for the worker to open their assignment in the Assignar mobile app, but you can also customise the format of the message sent by using a template.
Related Article
Notify for a Role, or an Individual Shift
Similarly, you can also notify all workers assigned to a single Role, or for a single shift, by selecting the three dot menu (⋮) next to the Role, or on the shift card.
Note SMSs (text messages) have a limit of 160 characters per SMS, however most phones will group multiple SMSs together so that they appear as a single message to the recipient. If you see a message that states that you are over the 160 character limit, you will still be able to send the message, however it will count as multiple SMSs in your monthly quota.