Who this feature is for
Those set up as a Dashboard User with access to Forms in the Assignar Web App.
Those responsible for building and distributing Forms to workers.
So you've built and published your Form. Now you need to get it into the hands of your workers.
There are 2 ways to assign Forms to workers
| | |
| --- | --- |
| With Scheduler | When you schedule your worker to a job, you can also add which forms they need to complete from the Assignar Mobile App. |
| With User Tags | You can setup Forms so that only workers with a specific user tag can complete the Form from the Assignar Mobile App. |
Assign Forms with Scheduler
Under Work Planning, go to the Scheduler page
Edit your Order (or create a new one if you haven't done so)
In the Role Forms field, add your Forms
Save
Once saved, your workers scheduled to this job will have access to these Forms.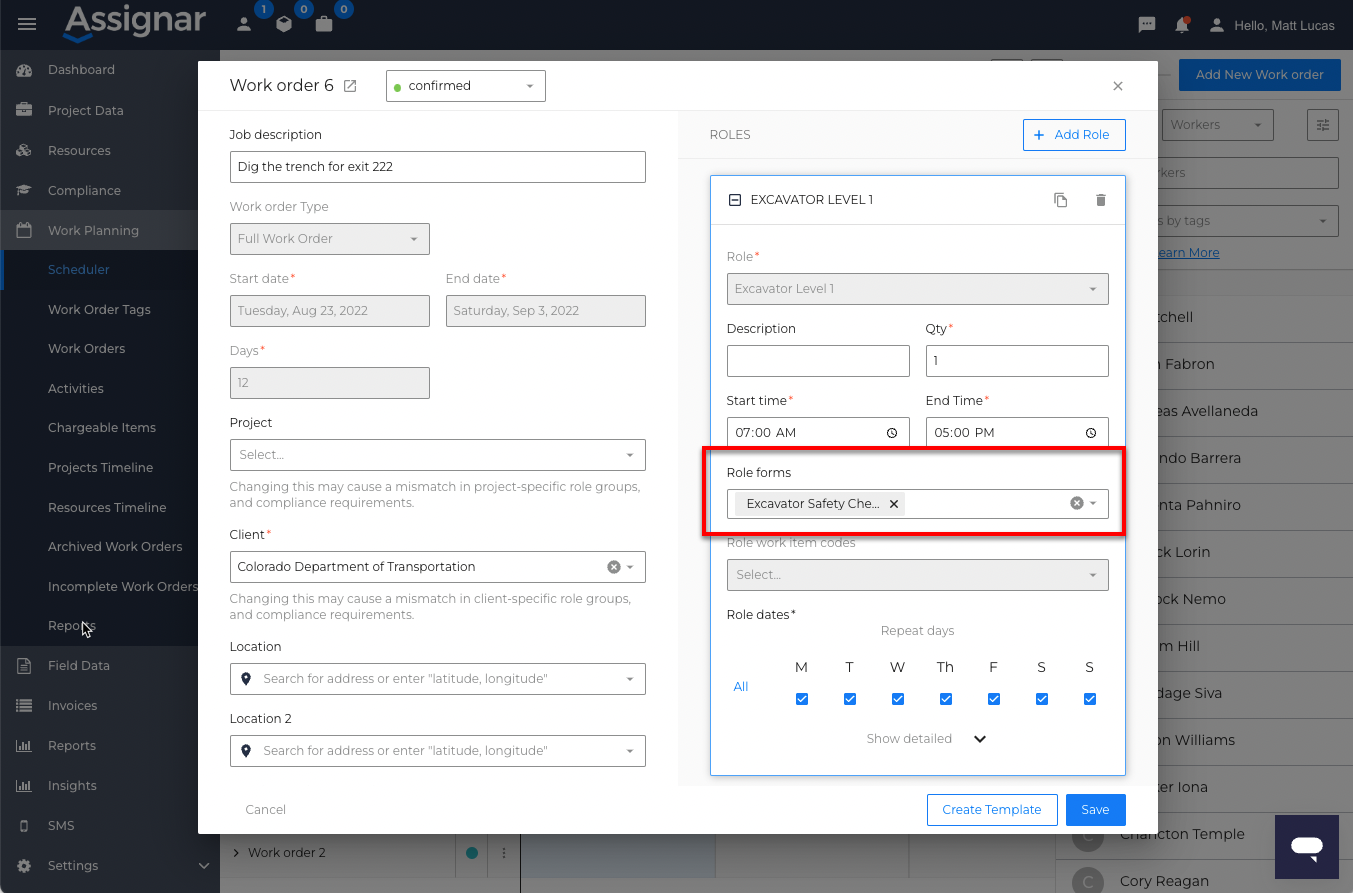 Do you have Forms that you always want filled out when a worker is completing a particular Role?
You can also assign Forms to a particular Role. So, instead of remembering to add Forms to an Order every single time you schedule, you can have them automatically added when you schedule specific Roles to Orders - saving you time.
Under Resources, go to the Roles page.
Select a Role
Under Role Forms, add the Forms you want assigned to the Role.
Save
The Forms will then be automatically added the next time you schedule this Role to an Order.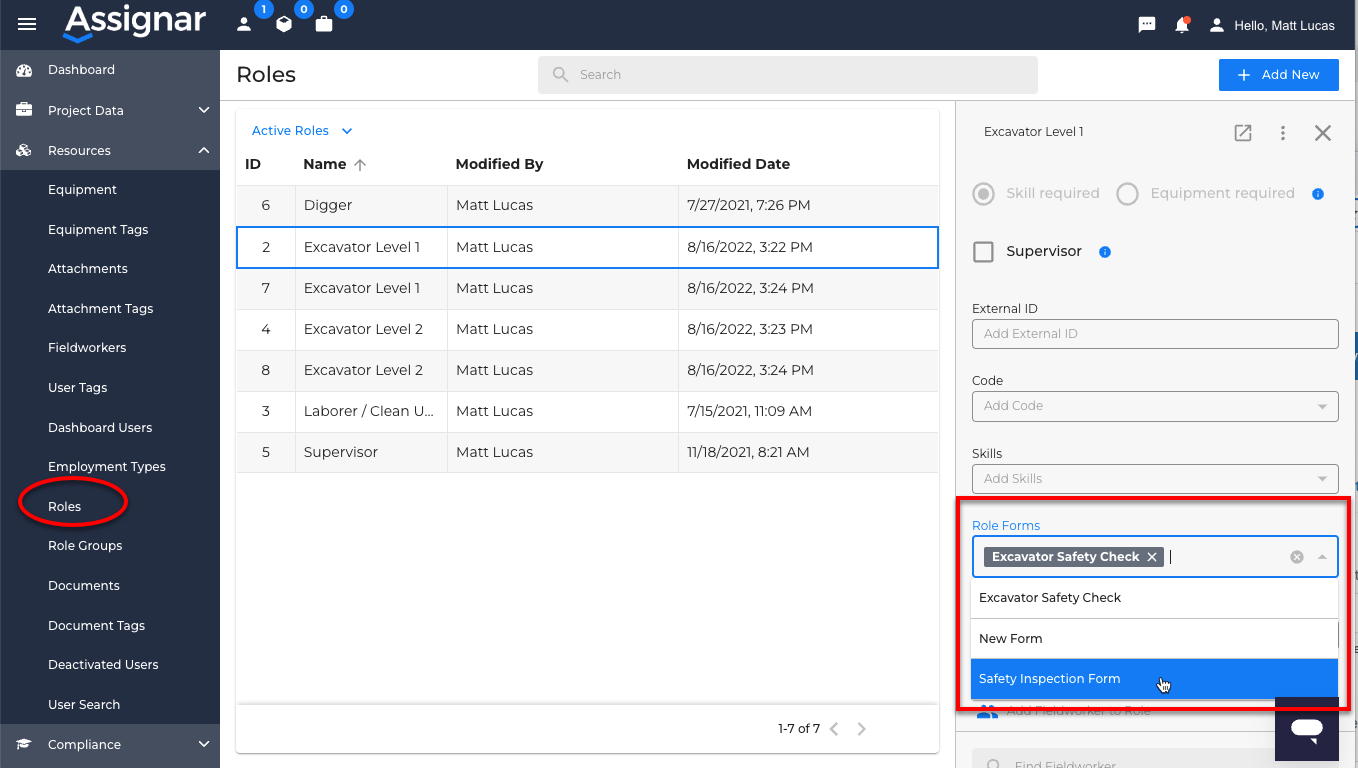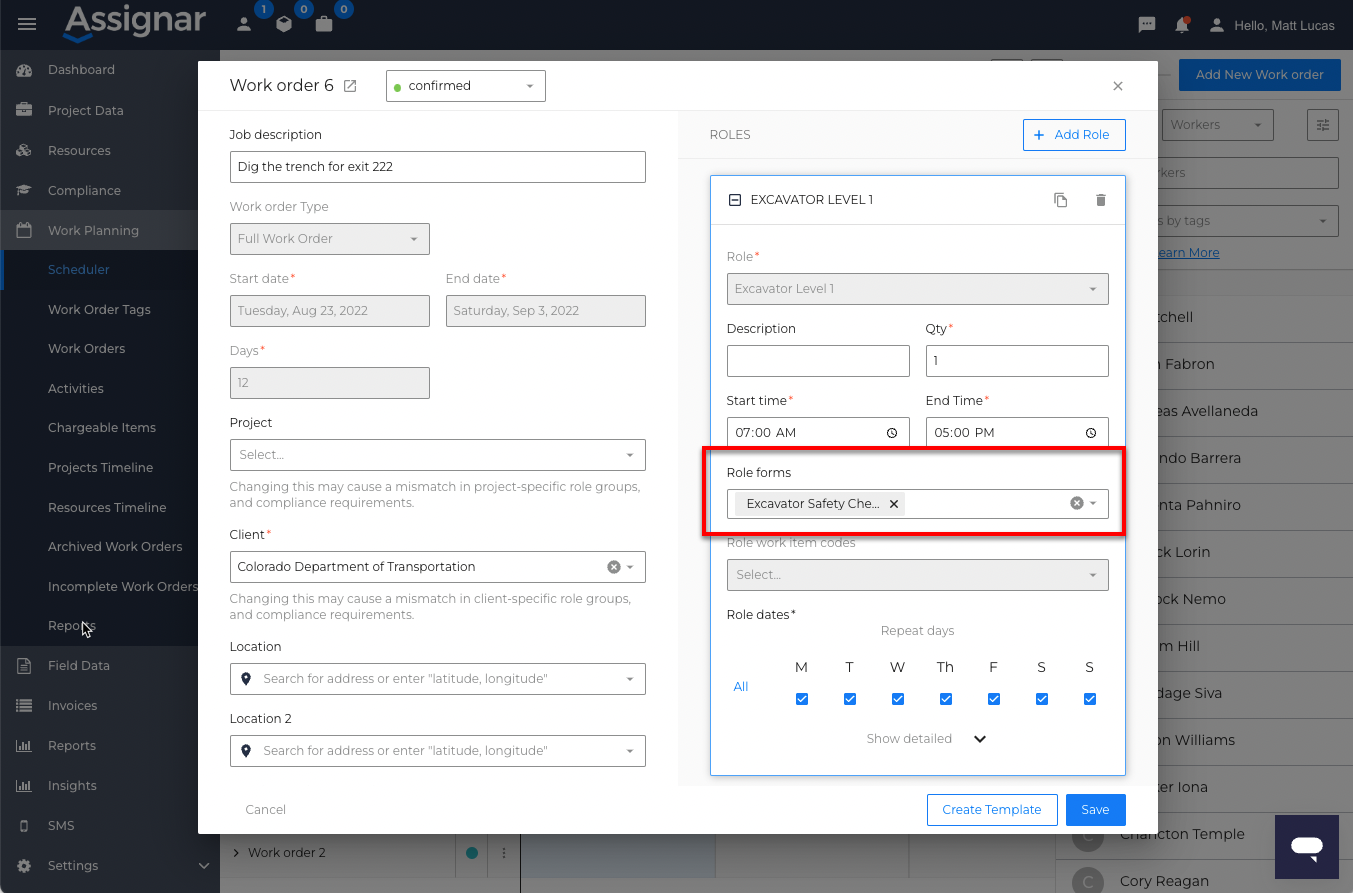 Assign Forms with User Tags
Assigning Forms with User Tags means that workers can complete the Form from the Assignar Mobile App at any time (regardless if they were scheduled a job or not).
Under Field Data, go to the Forms page
Select the Form
Under Access Permission, add as many User Tags as required.
Save
Any worker with these User Tags will then be able to see this Form from the Forms page in the Assignar Mobile App.