First, decide where to create your report and how much data you need to access from Assignar
You can create a Report either from the Reporting or the Data Analytics page.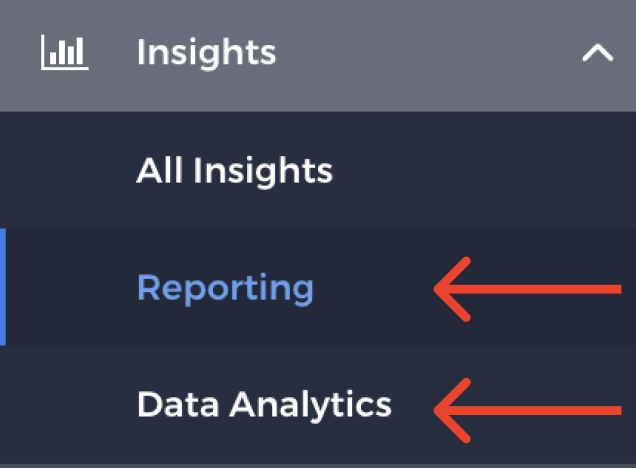 The way you create a report from these pages are the same, however the number of data you can access in Assignar is different:
Reporting page gives you access to data from the

last 30 days

Data Analytics page gives you access to

all the data since you started Assignar
Once you've decided and opened your desired page...
You'll see tabs at the top of the page, where you can get access to different types of data.

On the left, you'll see the fields related to that type of data. For example, if you're on the Assets tab, you'll see the fields that are related to Assets.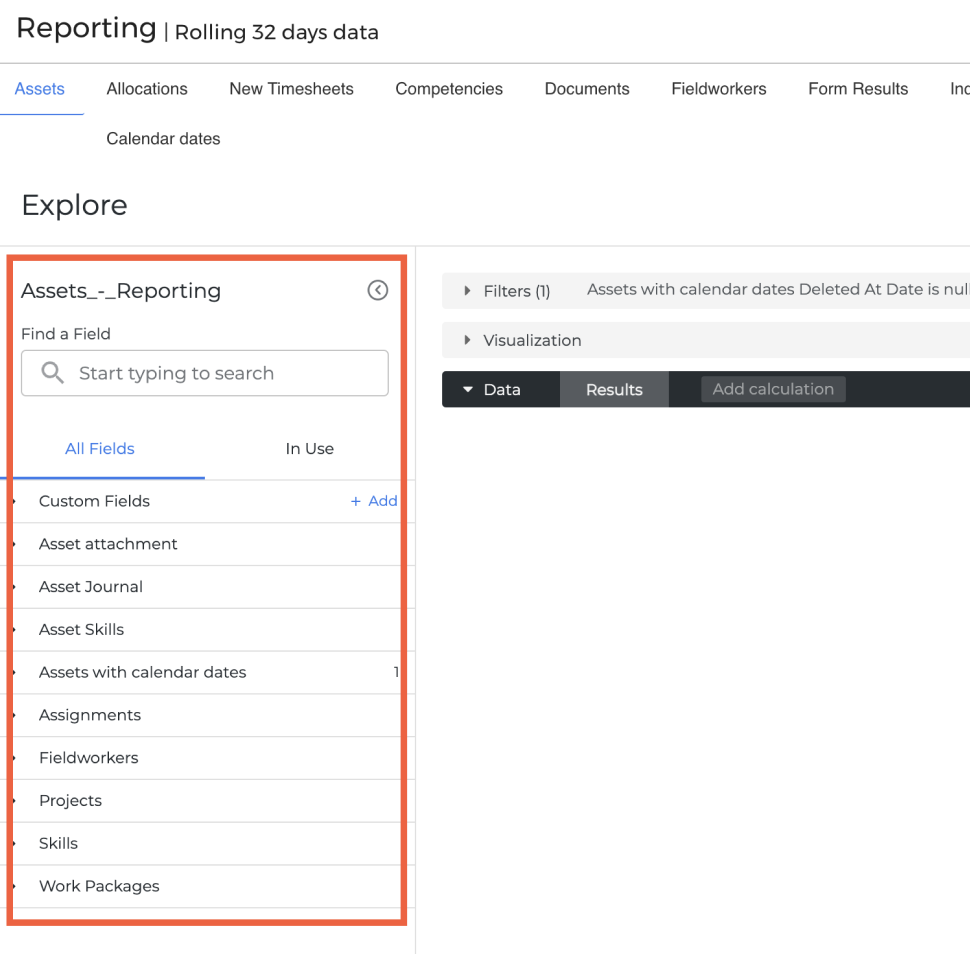 In the middle, you'll see our canvas. This is where:
You can calculate the data of your report
View a visualization of your report
Add filters to filter your report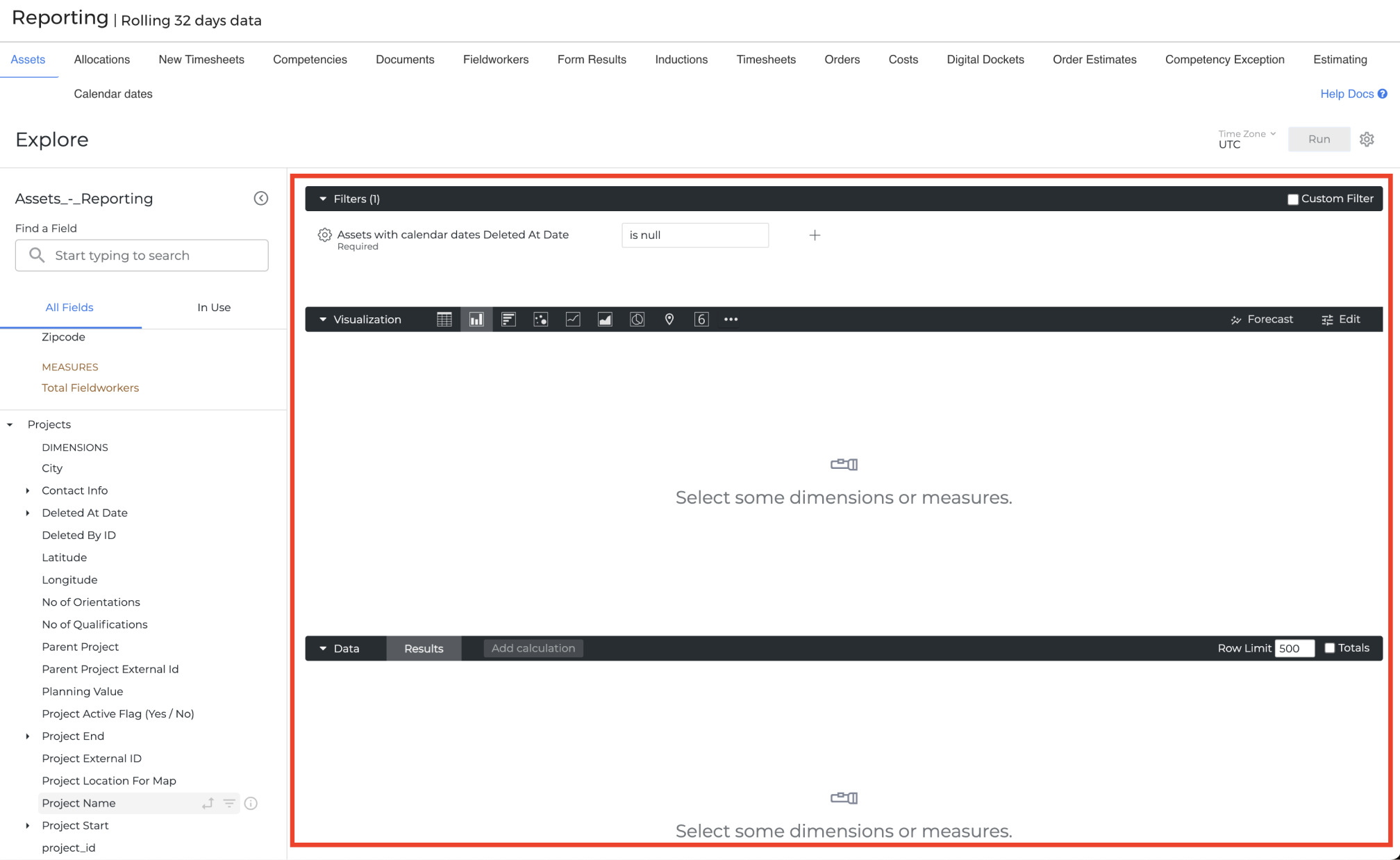 To start building, tap on the fields you want in your Report
Tap the fields you want in your Report

Your selected fields will then be added to the canvas.

Tips: To use the field for a pivot, move your mouse to the right of the field and tap the icon. To use the field for a filter, tap the icon.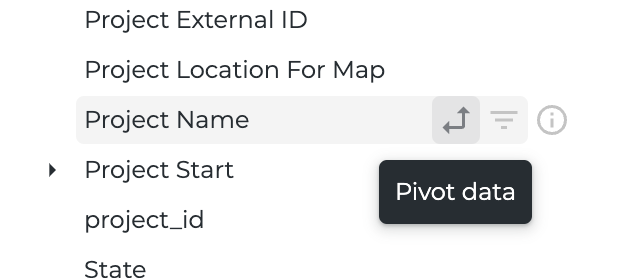 When you've selected the fields you want included in your Report, tap Run.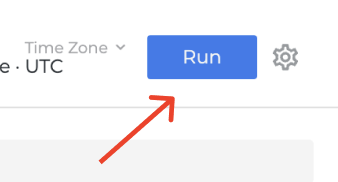 Your data will then be calculated and you'll be able to see the results/visualizations.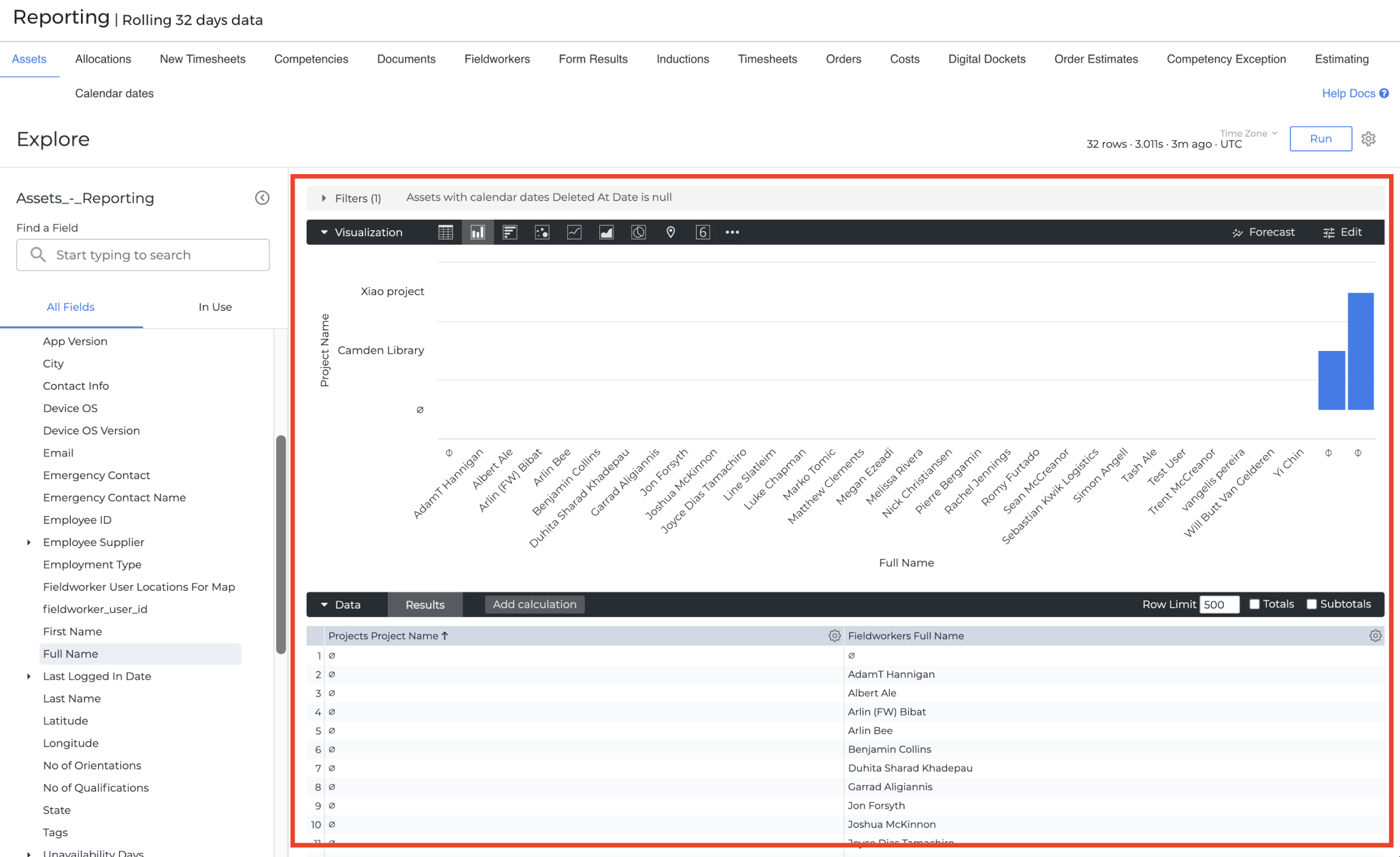 Using Report Filters
If you want to narrow the dataset in the report even further, you can use Report Filters.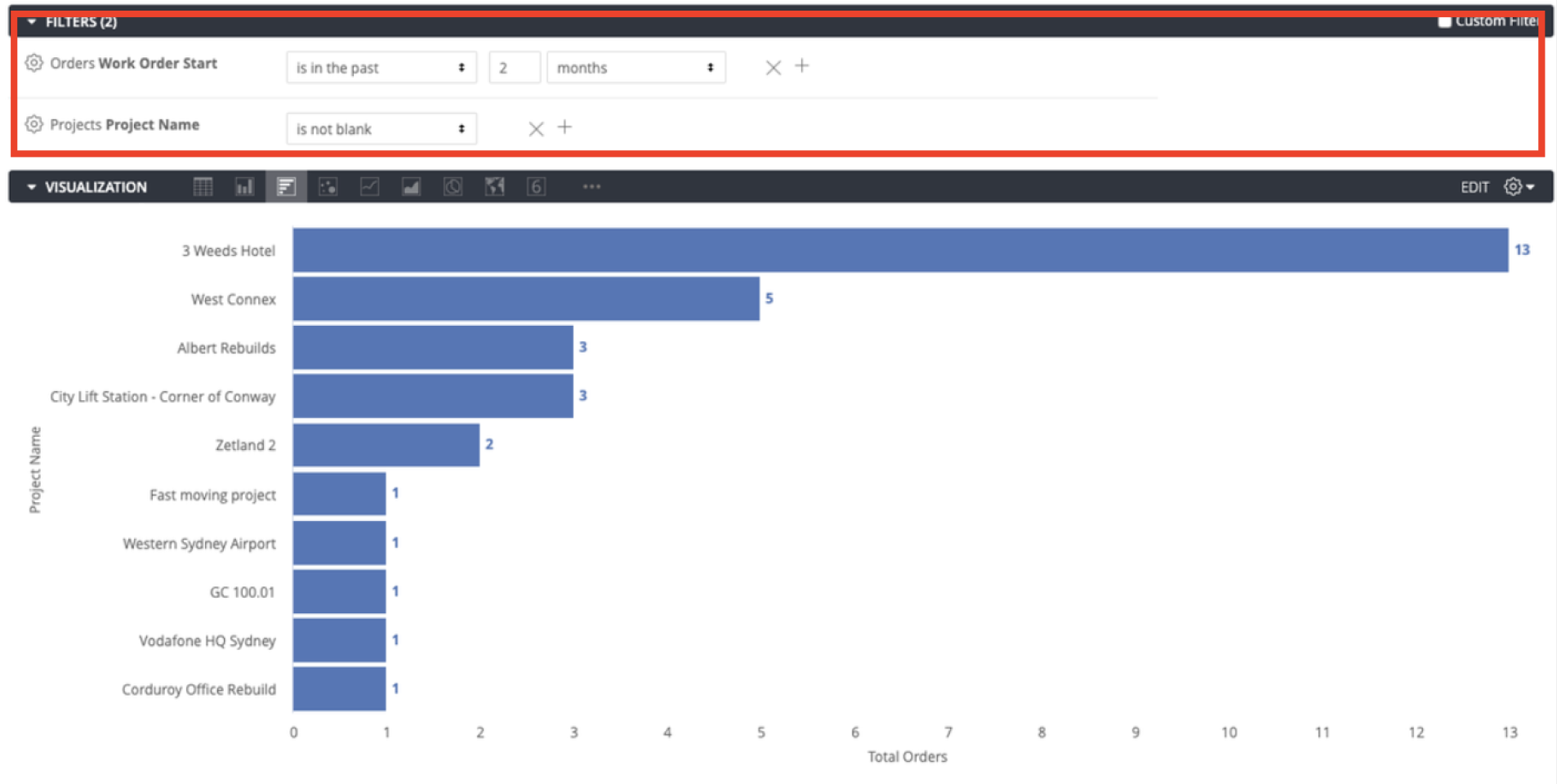 When you're done, you can Save, Download, Share the report and more.
To save, download or share the report:
Tap the icon.
Choose your desired action
Tip: Once you save the report, you'll be able to add it to a Dashboard.