Who is this article for
Any worker with access to Daily Log.
Any worker required to view Assignments, submit Timesheets or Forms.
If your shift is scheduled to end at 5:00PM, but you want to start a Timesheet at 5:05PM, you can create what we refer to as a Post Shift Timesheet.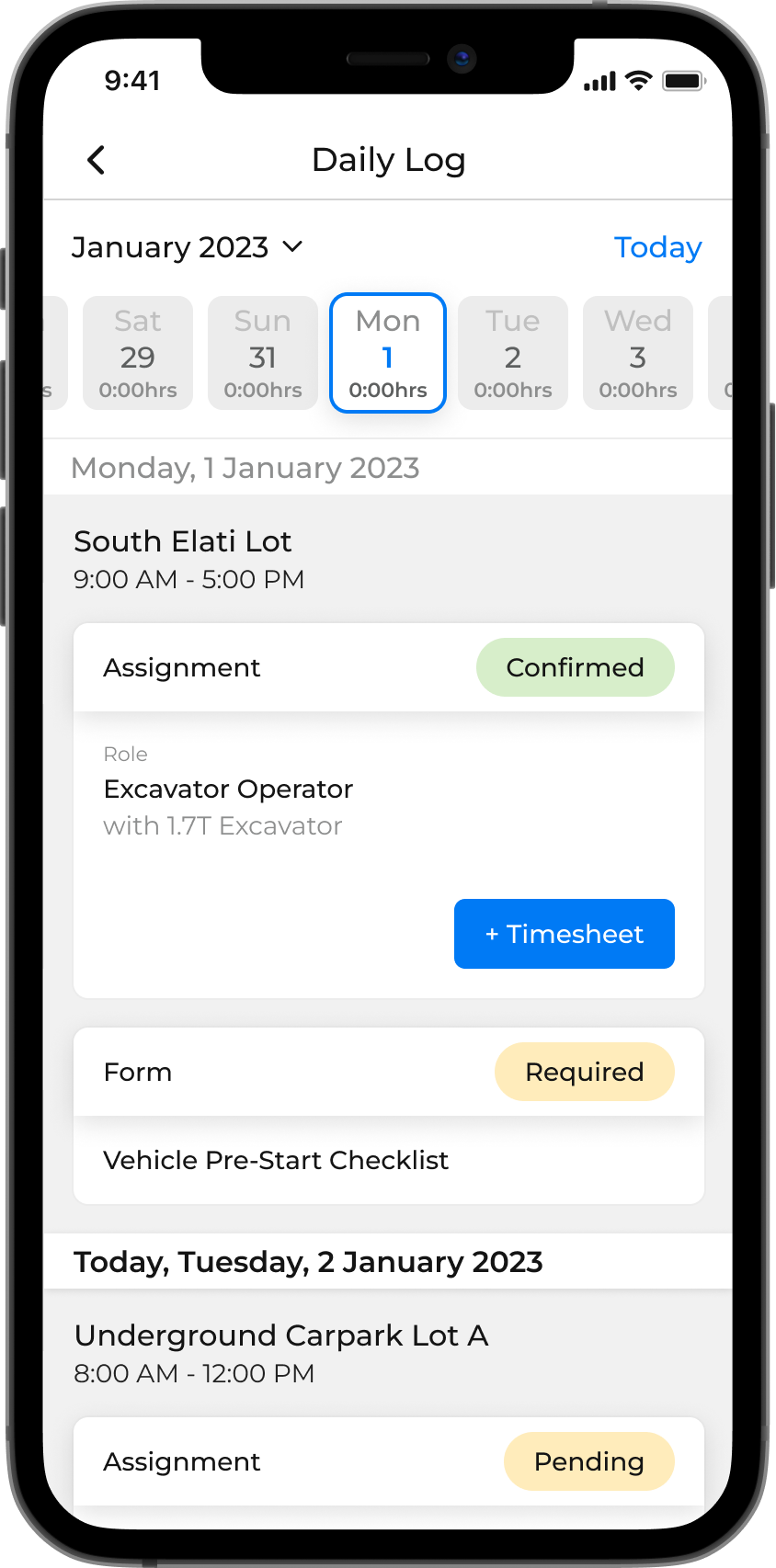 Note for Administrators: If you disable the Check In/Out feature in Daily Log, your workers will be able to create a Post Shift Timesheet instead.
How to create a Post Shift Timesheet
To begin, confirm your Assignment
In the Daily Log homepage, you should see a Pending Assignment card.
Tap Confirm.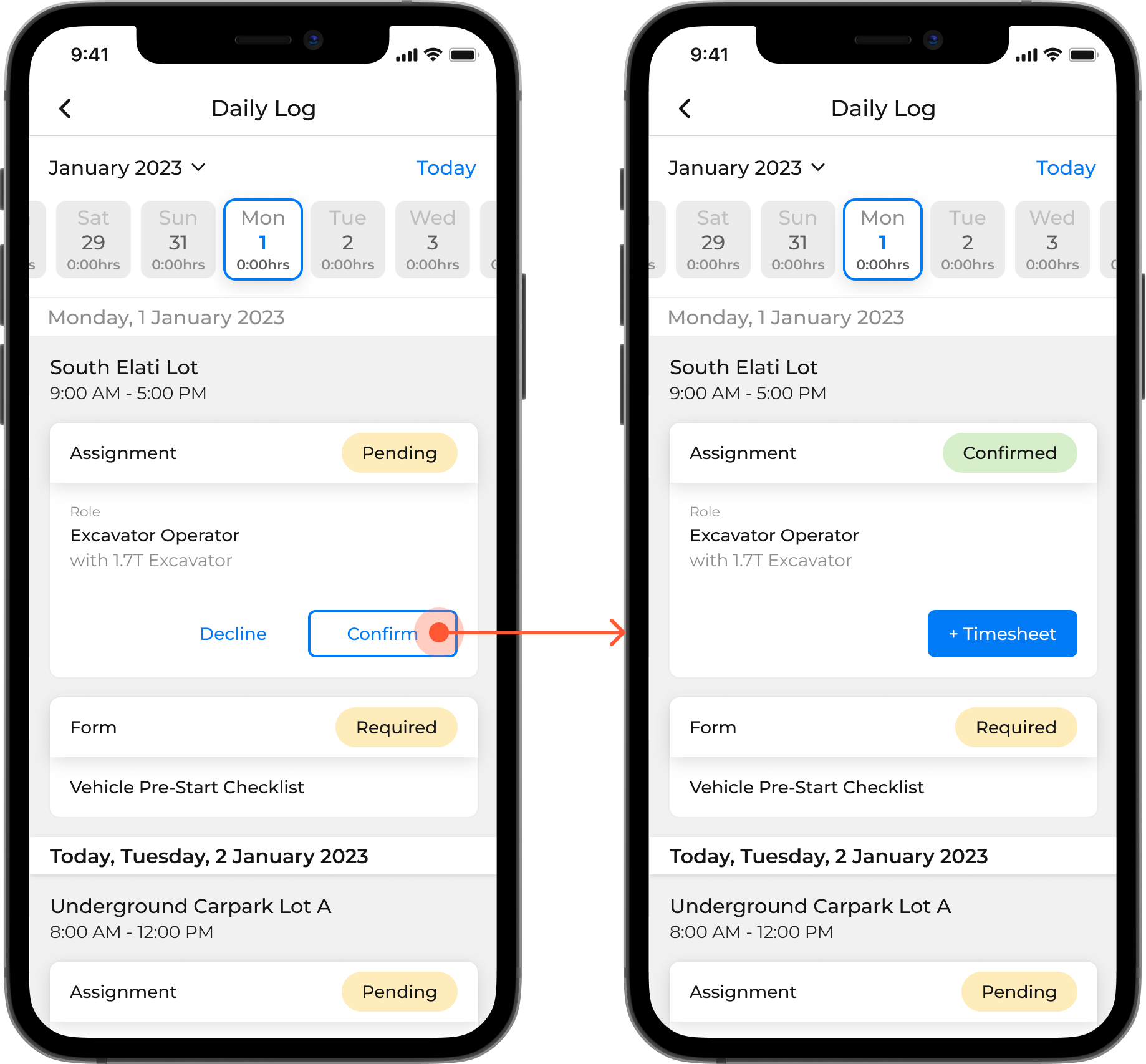 Don't forget to complete any Required forms (if any)
Required Forms will show up underneath the Assignment card and must be submitted before submitting your Timesheet.
Don't worry, if you forget to complete your Required Form, we will give you another reminder before you submit your Timesheet.
You can learn more about Forms here.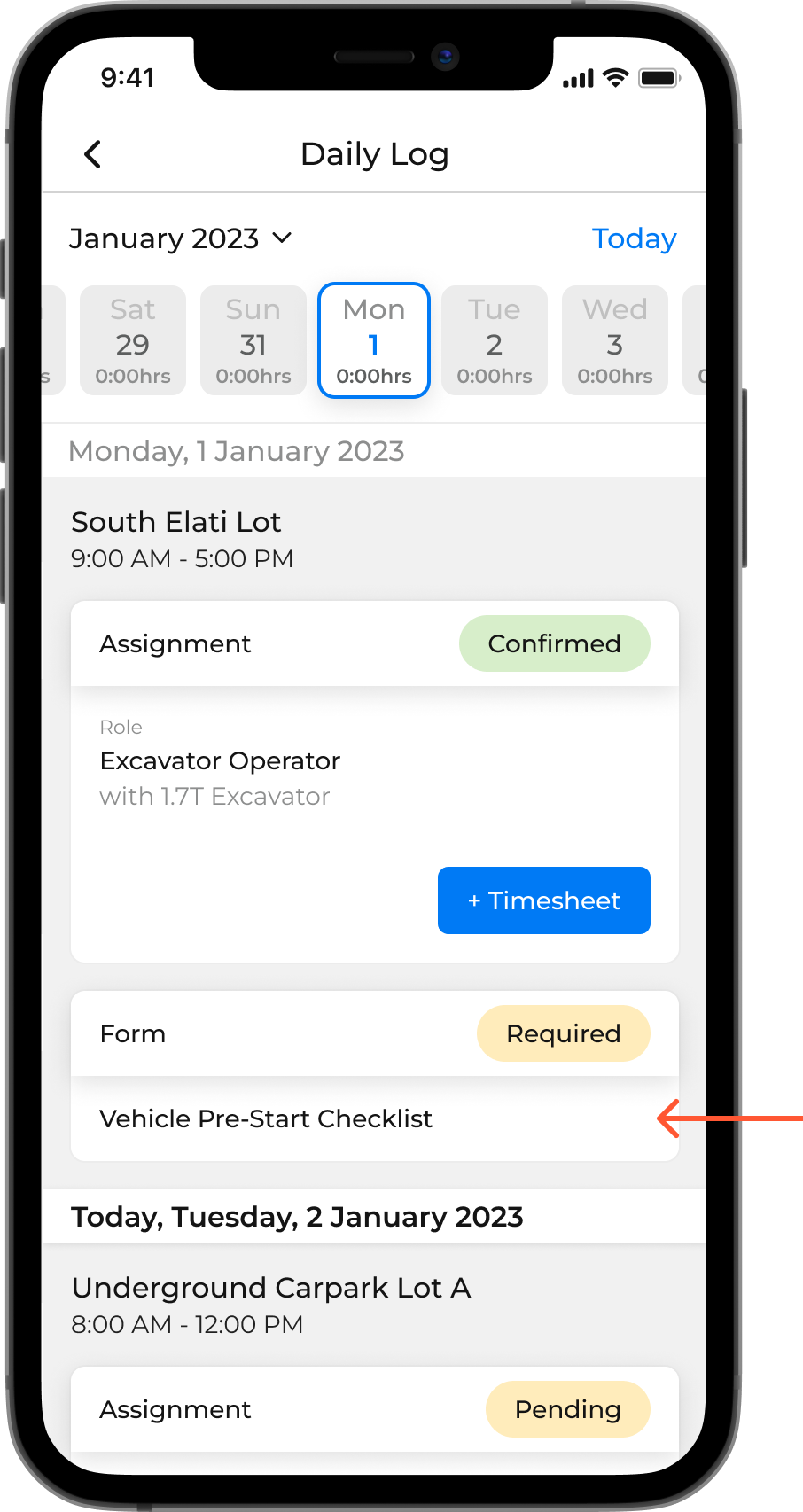 Next, let's add more information to your Timesheet
Tap + Timesheet button
Add 1 or more Activities to your Timesheet. Note: There must be at least 1 activity added to your Timesheet in order to save or submit.
Optionally, add any Assets, Allowances, Dockets or comments.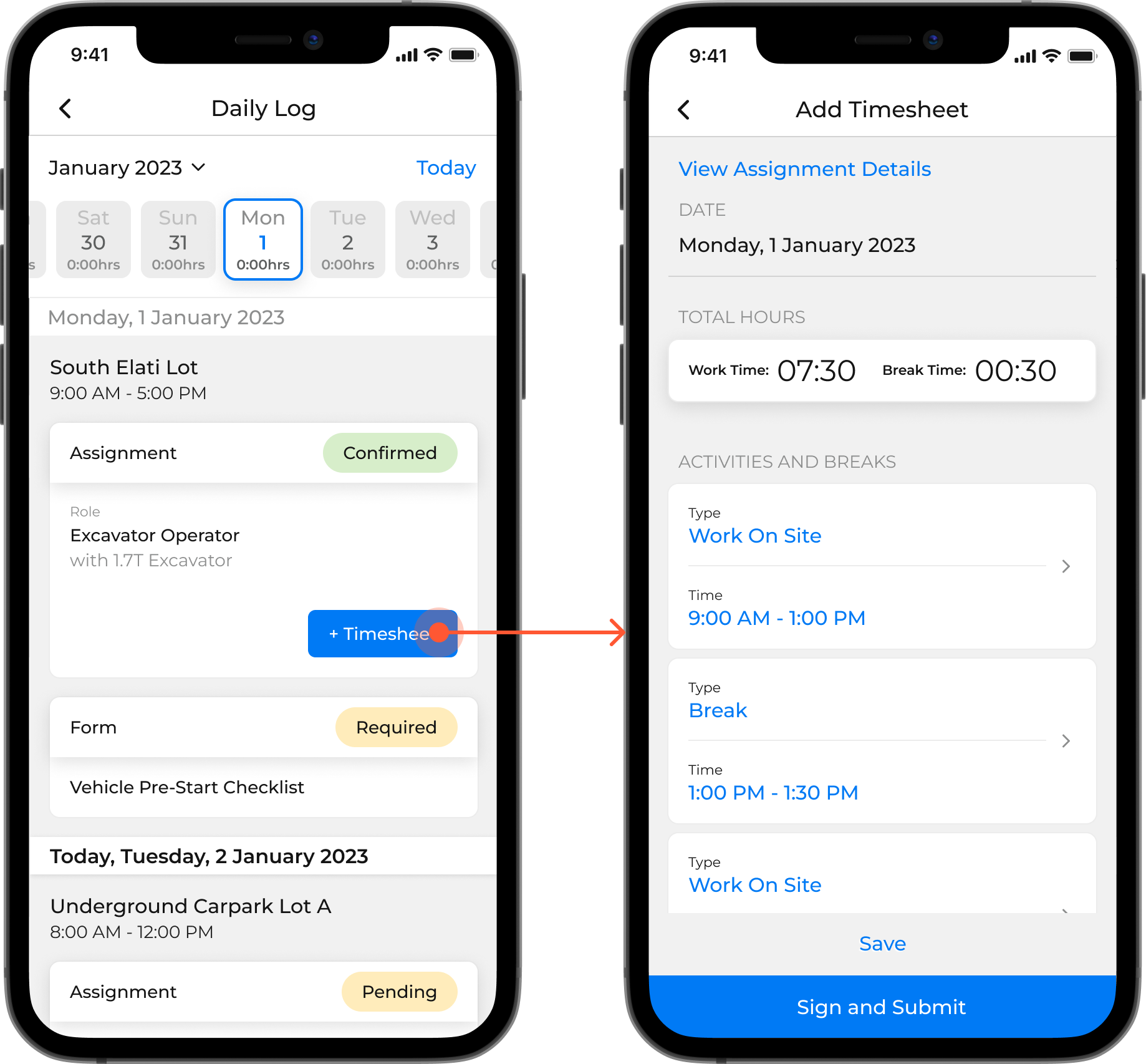 And, finally submit your Timesheet!
You can choose to Sign and Submit now or Save to submit later.
Sign and Submit now
When you tap Sign and Submit, you will be prompted for a signature.
Add Signature
Tap Submit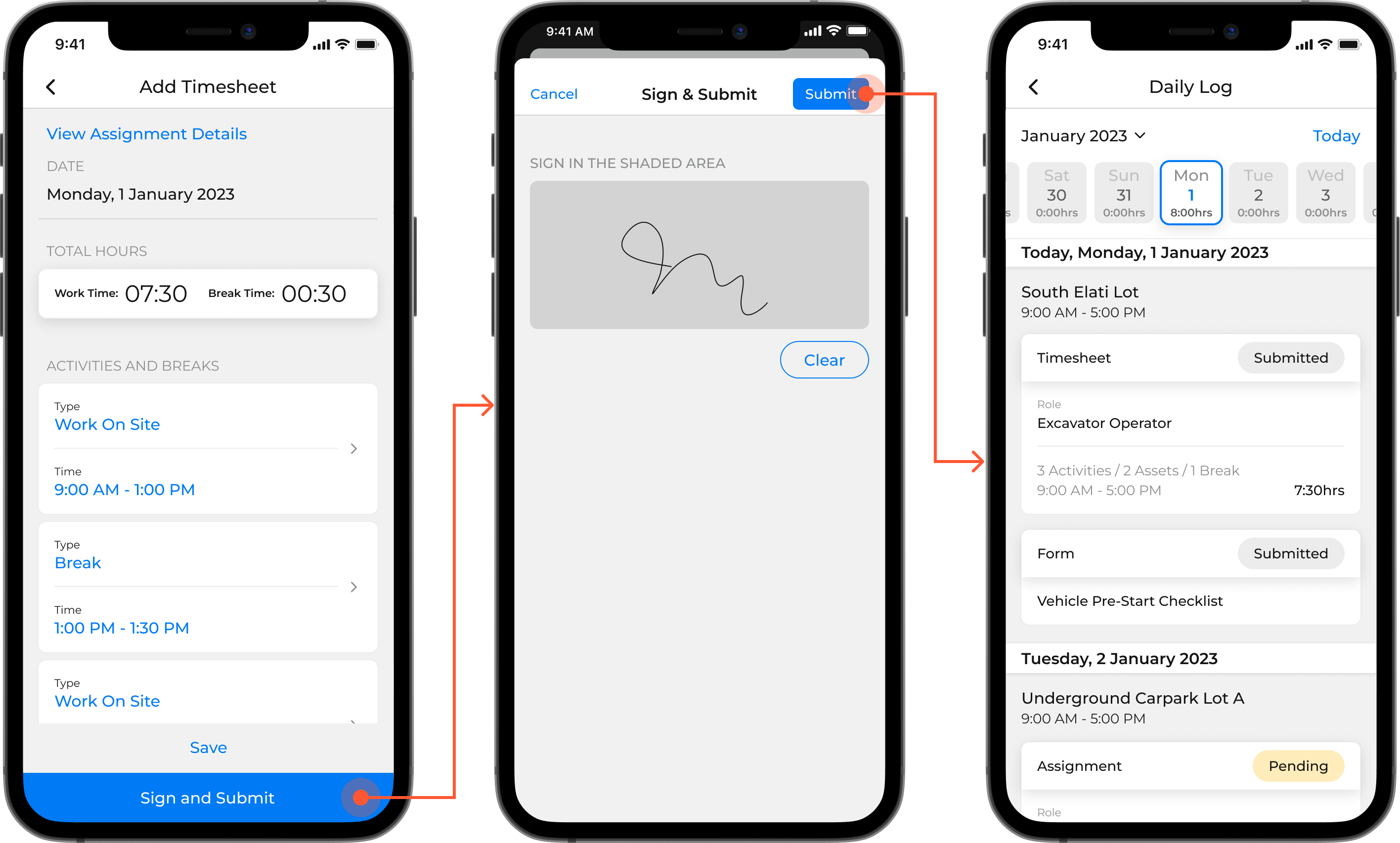 Save
When you tap Save, you will be redirected back to the Daily Log homepage, where there will be a Submit Timesheets button for you to Sign and Submit later.