Who is this article for
Any worker with access to Daily Log.
Any worker required to view Assignments, submit Timesheets or Forms.
If you were not assigned a shift and you still need to submit a timesheet, you can alternatively submit what we refer to as a Loose Timesheet. Loose Timesheets can be created any time.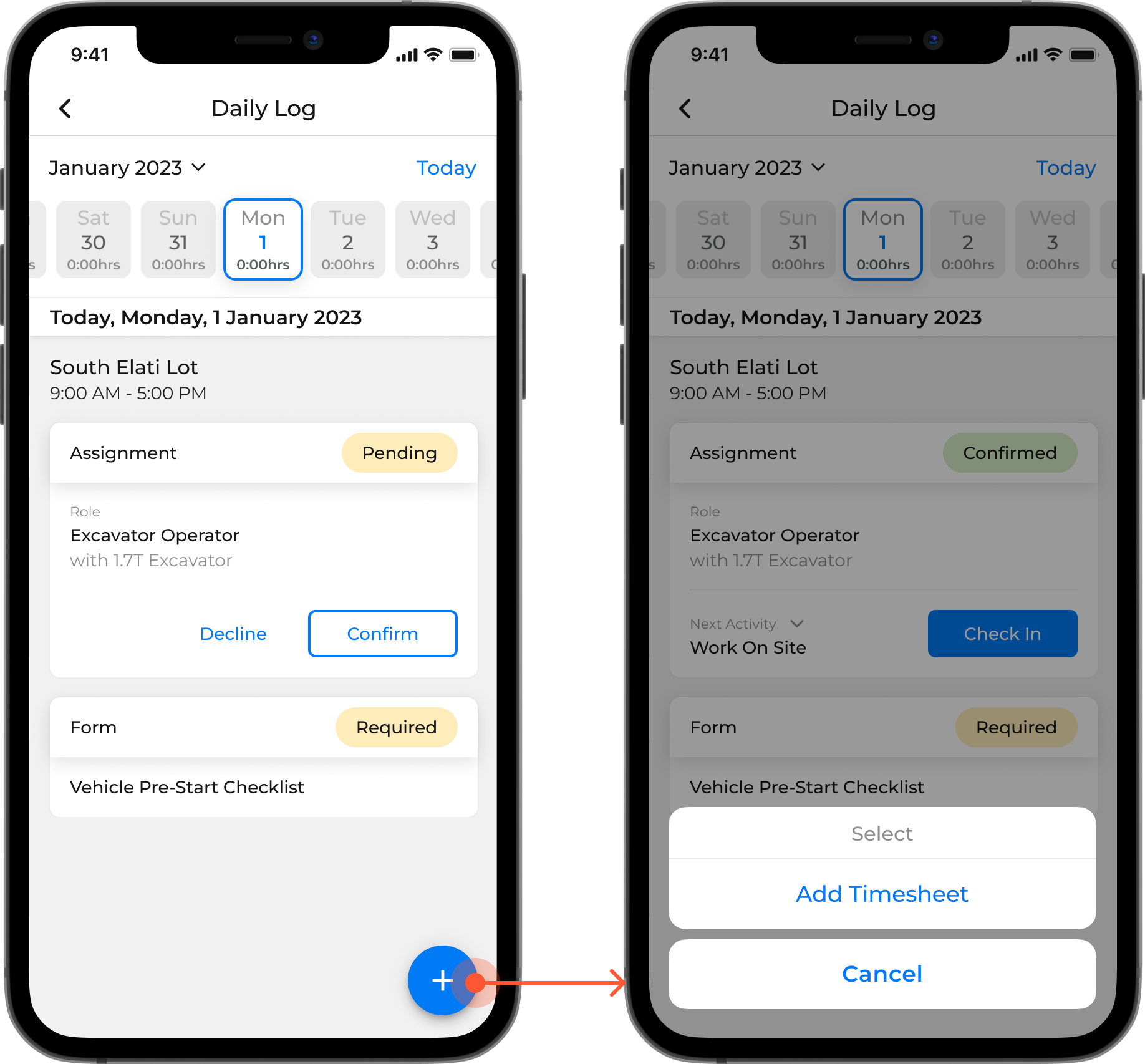 How to submit a Loose Timesheet
To begin, tap the round, blue + button
On Daily Log homepage, tap the round, blue + button.
Tap Add Timesheet.
Select Client and Project Name. If there are nearby Client/Projects within a 2km (6561 ft) radius of where you are currently located, we will display them here.
Select Role Name.
Optionally, select 1 or more Assets. Or, Skip.

Next, let's add more information to your Timesheet
From the Add Timesheet page, add 1 or more Activities to your Timesheet. Note: There must be at least 1 activity added to the timesheet in order to save or submit.
Optionally, add any Breaks, Assets, Allowances, Dockets or comments.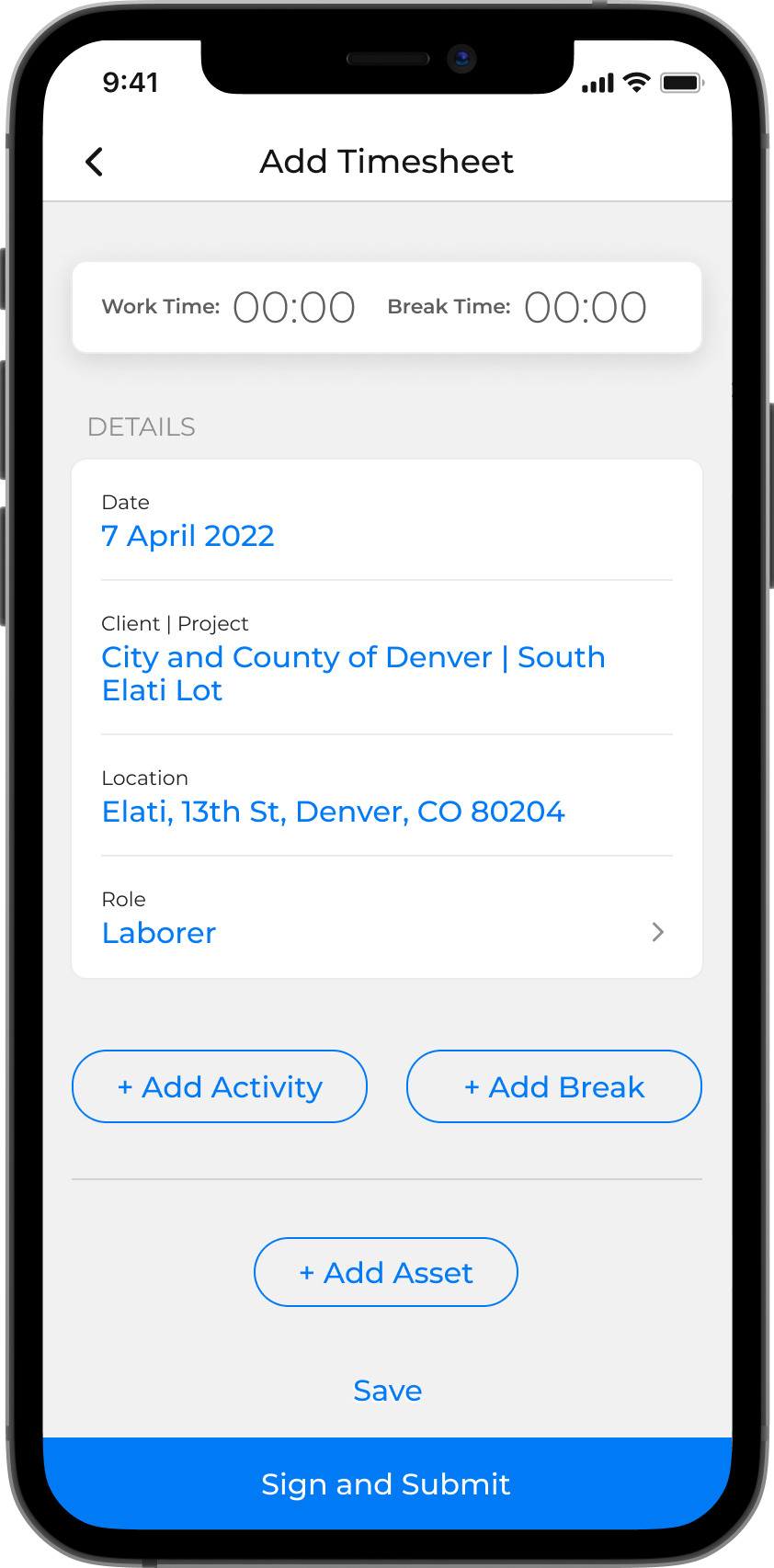 And, finally submit your Timesheet!
You can choose to Sign and Submit now or Save to submit later.
Sign and Submit now
When you tap Sign and Submit, you will be prompted for a signature.
Add Signature
Tap Submit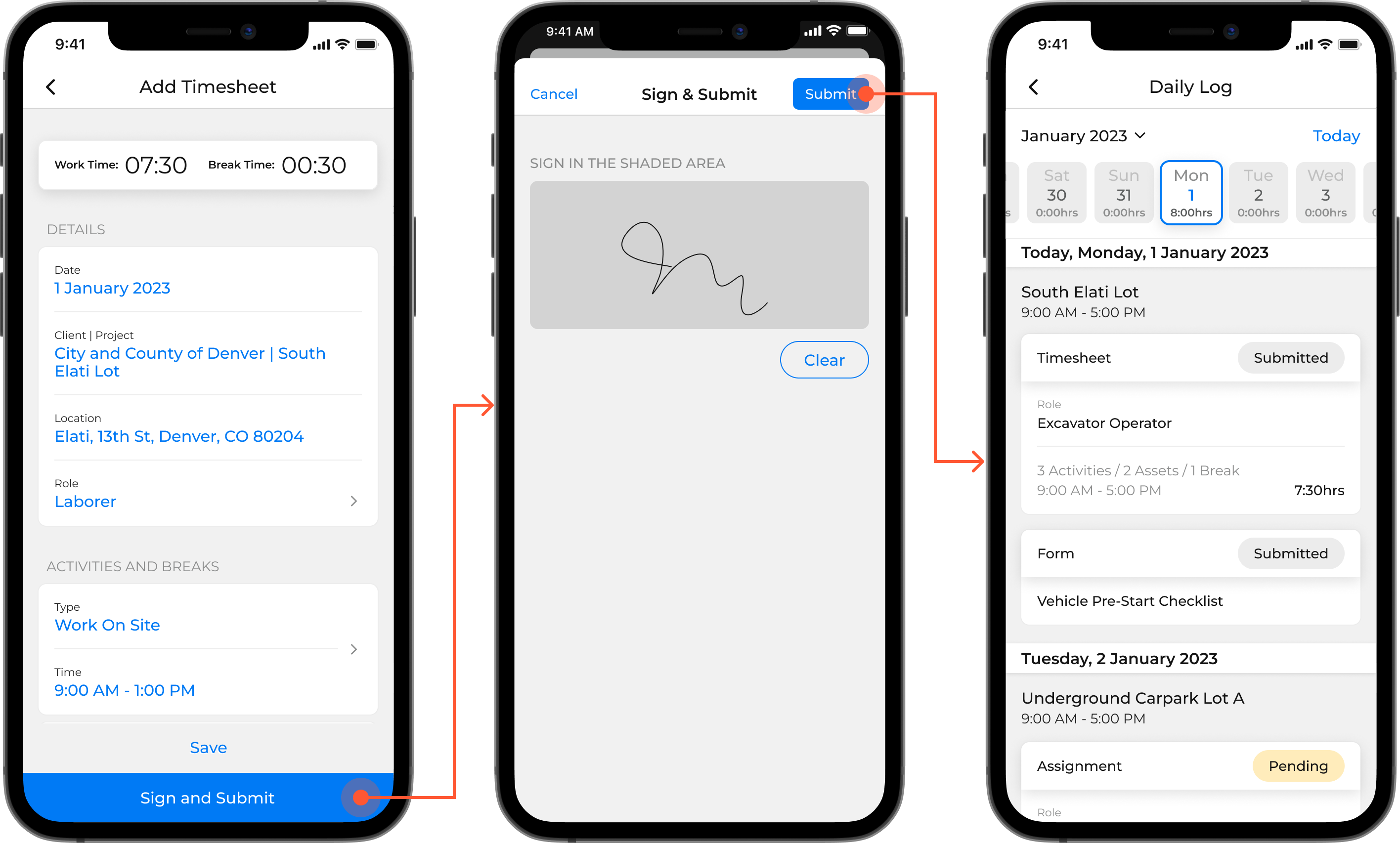 Save
When you tap Save, you will be redirected back to the Daily Log homepage, where there will be a Submit Timesheets button for you to Sign and Submit later.