Who this feature is for
Those set up as a Dashboard User with access to Web Timesheets in the Assignar Web App.
Those responsible for Payroll and reviewing Timesheets.
Timesheets created from an Assignment are automatically linked to an Order. However, Loose Timesheets aren't. You can manually link them to an Order, just as long as the Loose Timesheet matches the Order's Client and Date.
How to link a Timesheet to an Order
Within a Timesheet row, tap on the icon.
Tap Link to Order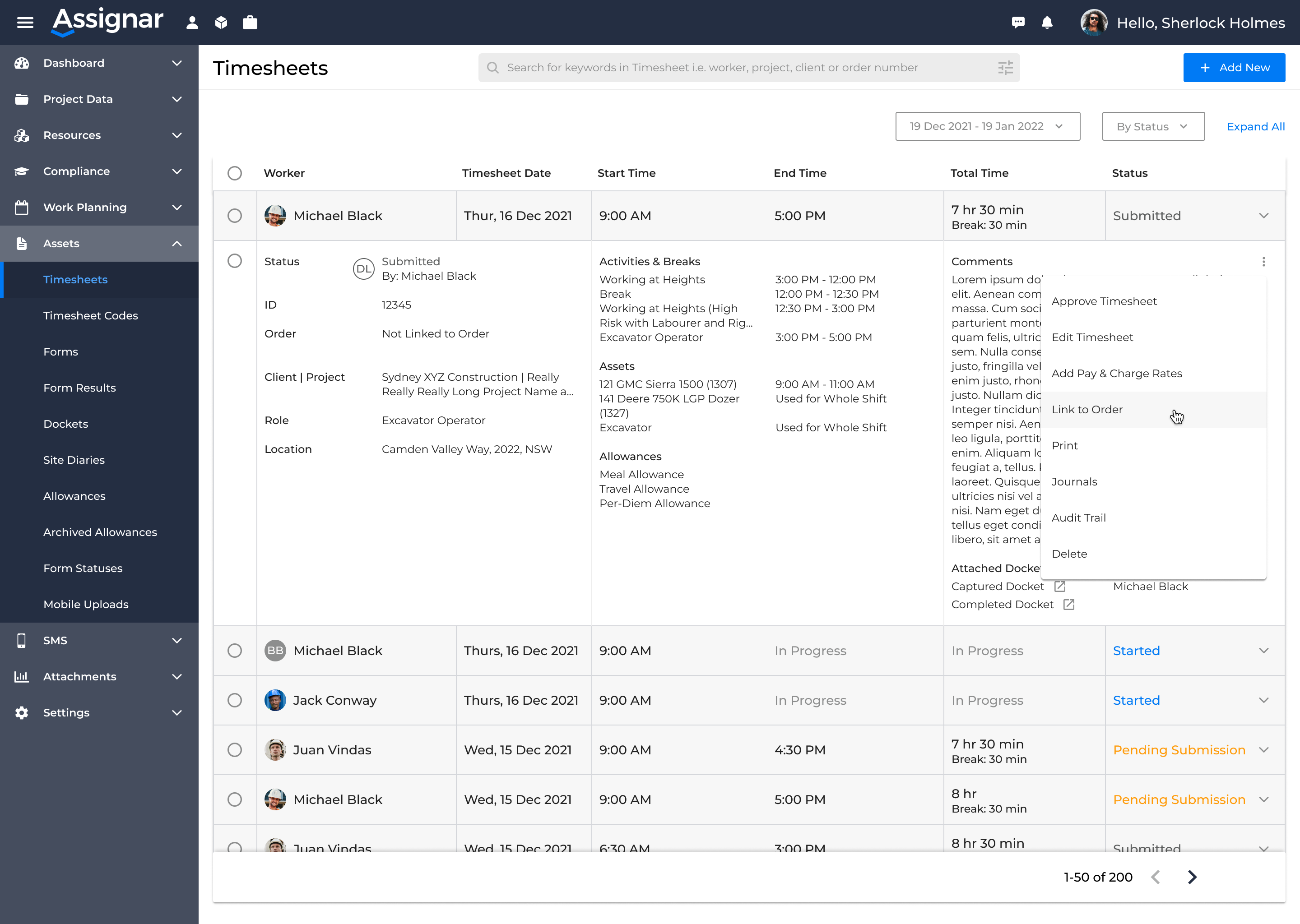 Or, you can do it from the Edit Timesheet page
From the Timesheets List view, tap on a Timesheet.
You'll then land on the Edit Timesheet page.
Tap on the icon.
Tap Link to Order.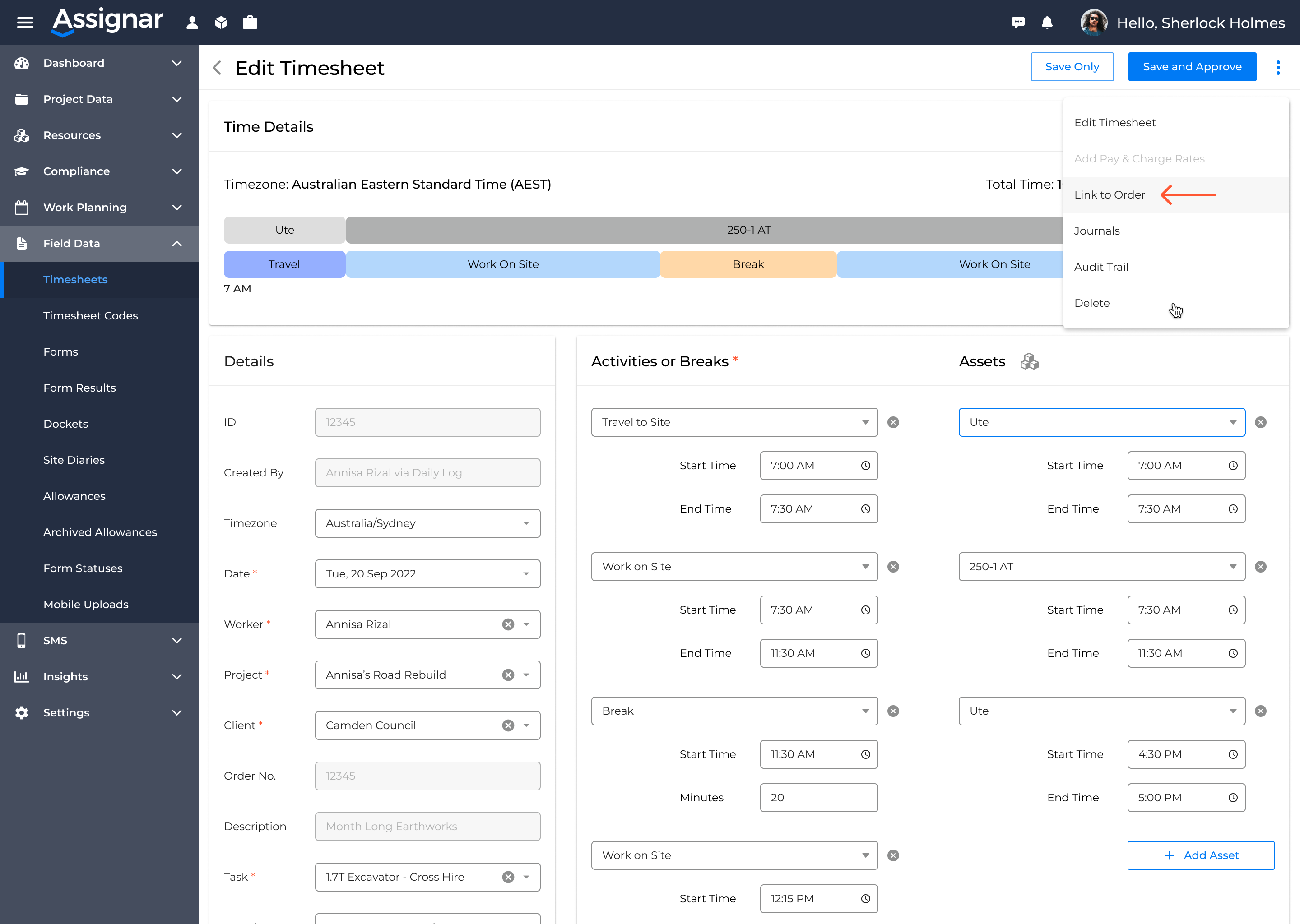 Link Timesheet to a Different Order
You can also change which Order the timesheet was originally linked to, which follow similar steps above.
Don't have any Orders to link to?
If you don't have an existing Order to link the Timesheet to, then you can alternatively create one too.