Before you start you should know
Site Diary can be used by any Fieldworker User set up as a Project Supervisor.
Make sure your workers have updated their

Assignar Mobile App

to the latest version (min v8.4+)
If you have legacy Site Diary and want access to New Site Diary, contact your Assignar Rep.
Site Diary can be setup by any Dashboard User.
There are 2 steps you need to do, before your Supervisor can submit a Site Diary:
Set up your Project Supervisor in the Dashboard
Schedule your job for the day
How to set up your Project Supervisor
Go to the Projects web page
Select a Project
Within the Project's detail page, add 1 or more Supervisors in the Supervisors field.
Save Project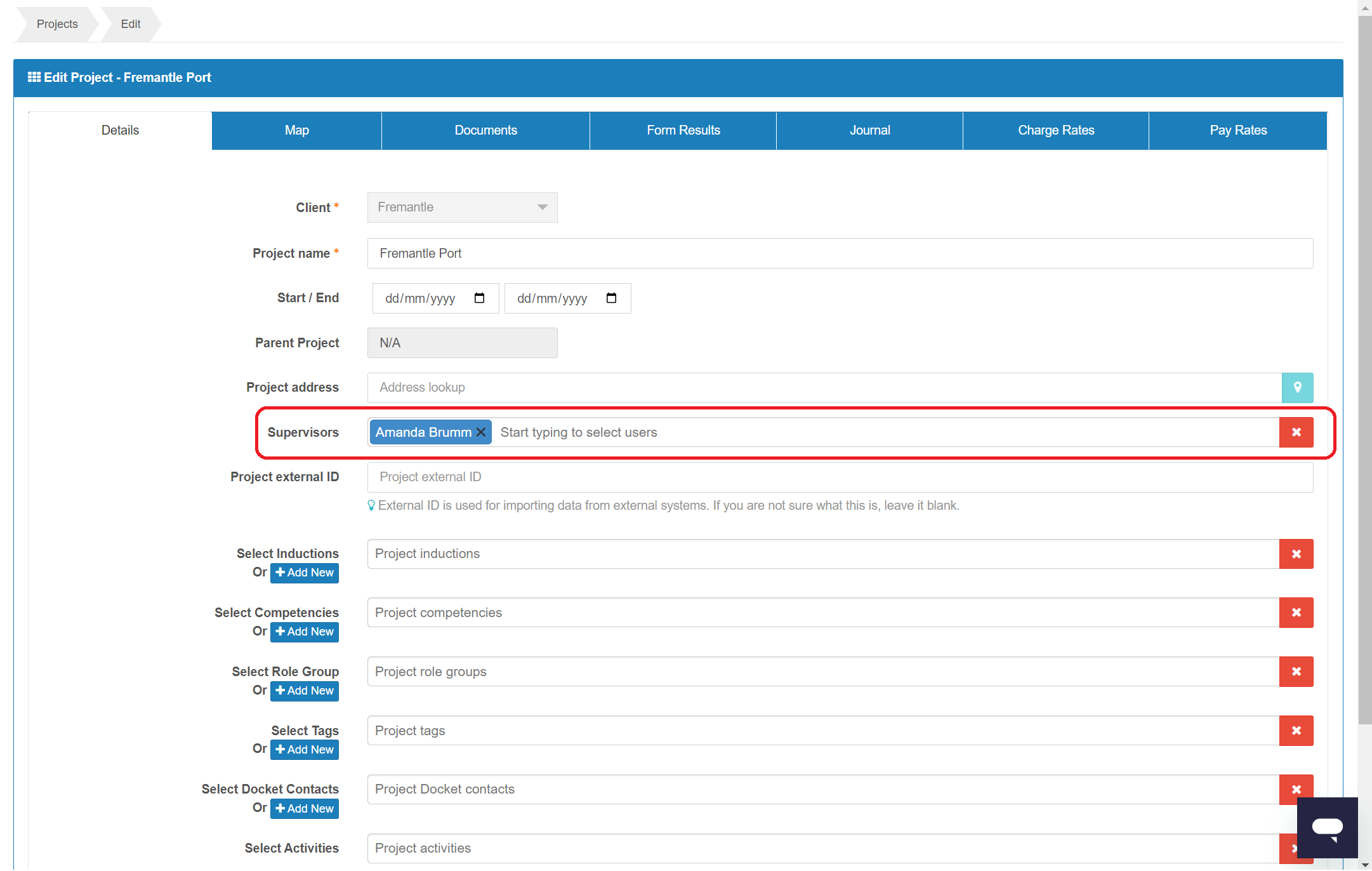 Schedule your job for the day
Supervisors will be able to submit Site Diaries as long as:
There is a job (Order) scheduled for the day.
There are workers assigned to the job.
The Order is in either Confirmed or In Progress status.