Who this article is for
If you're a Supervisor, who creates all of your crew's Timesheets, then you can use Site Diary to do it in just a few taps.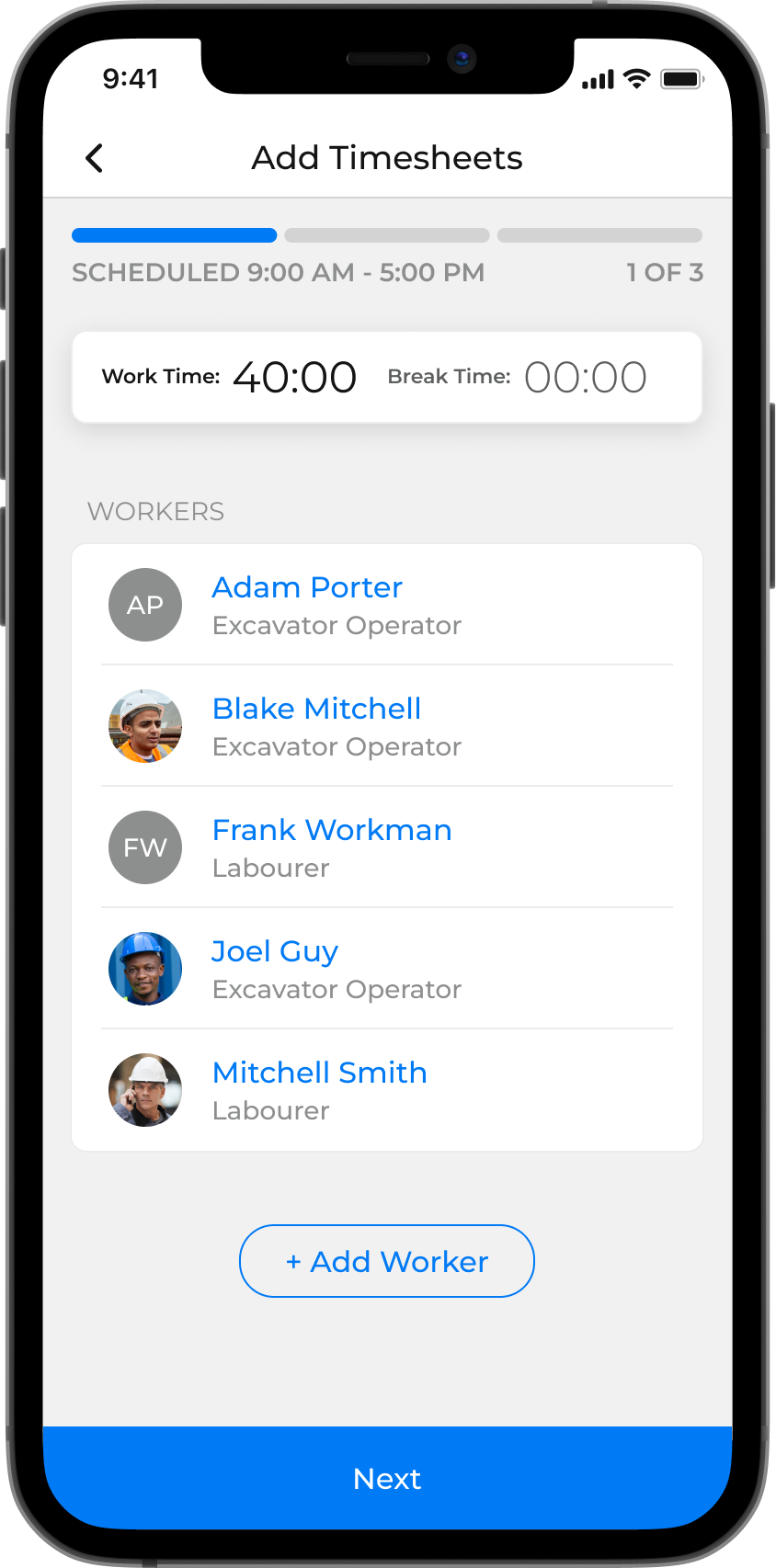 ❗️If your Crew submit their own Timesheets, then feel free to skip this article.
To begin, tap +Add Timesheets
You'll then be directed to the Add Timesheets page, where you can start to build out your crew's Timesheets.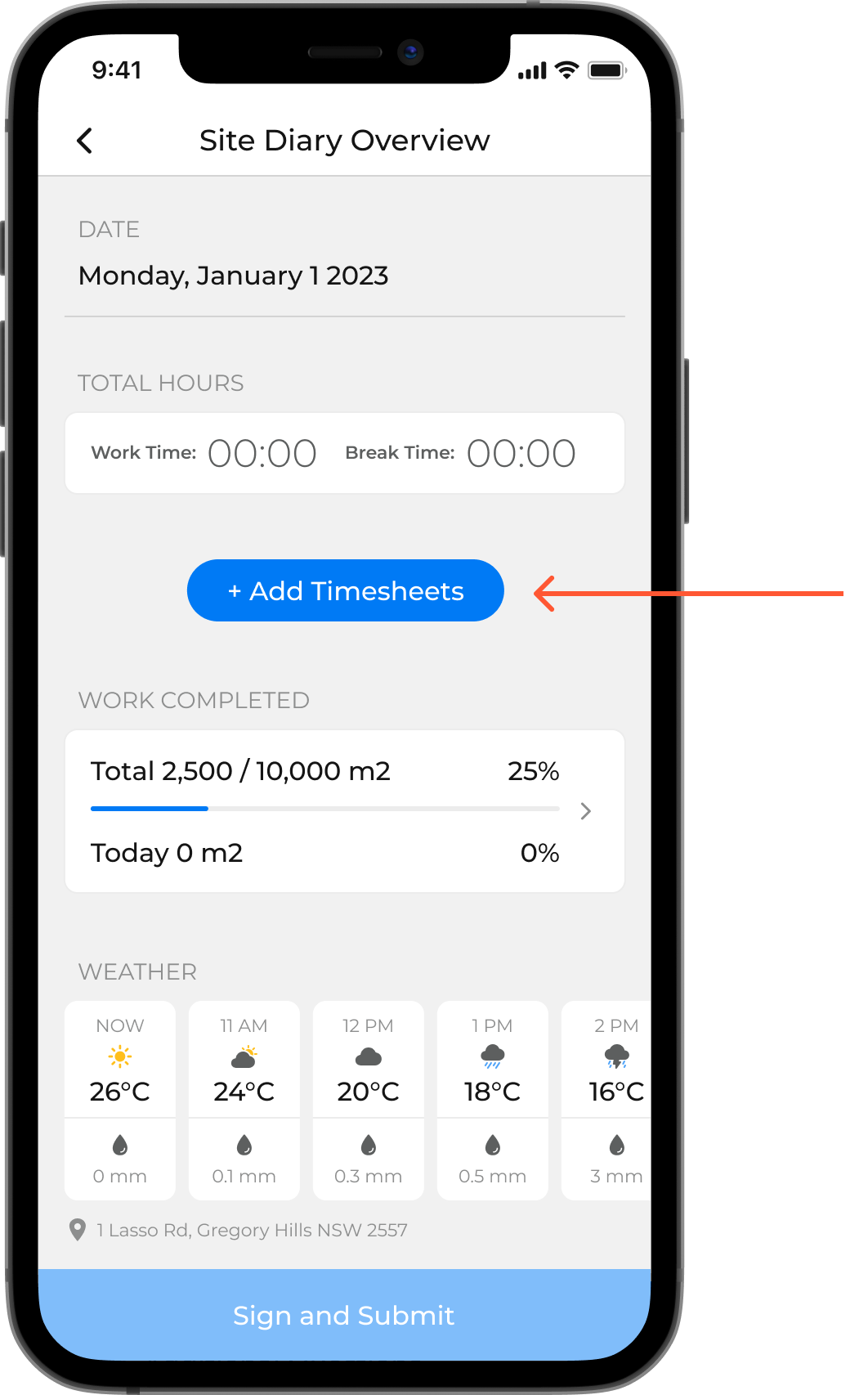 Confirm your Crew
You'll see a list of all your workers in your crew that were scheduled to work. You can add or remove those that didn't work too.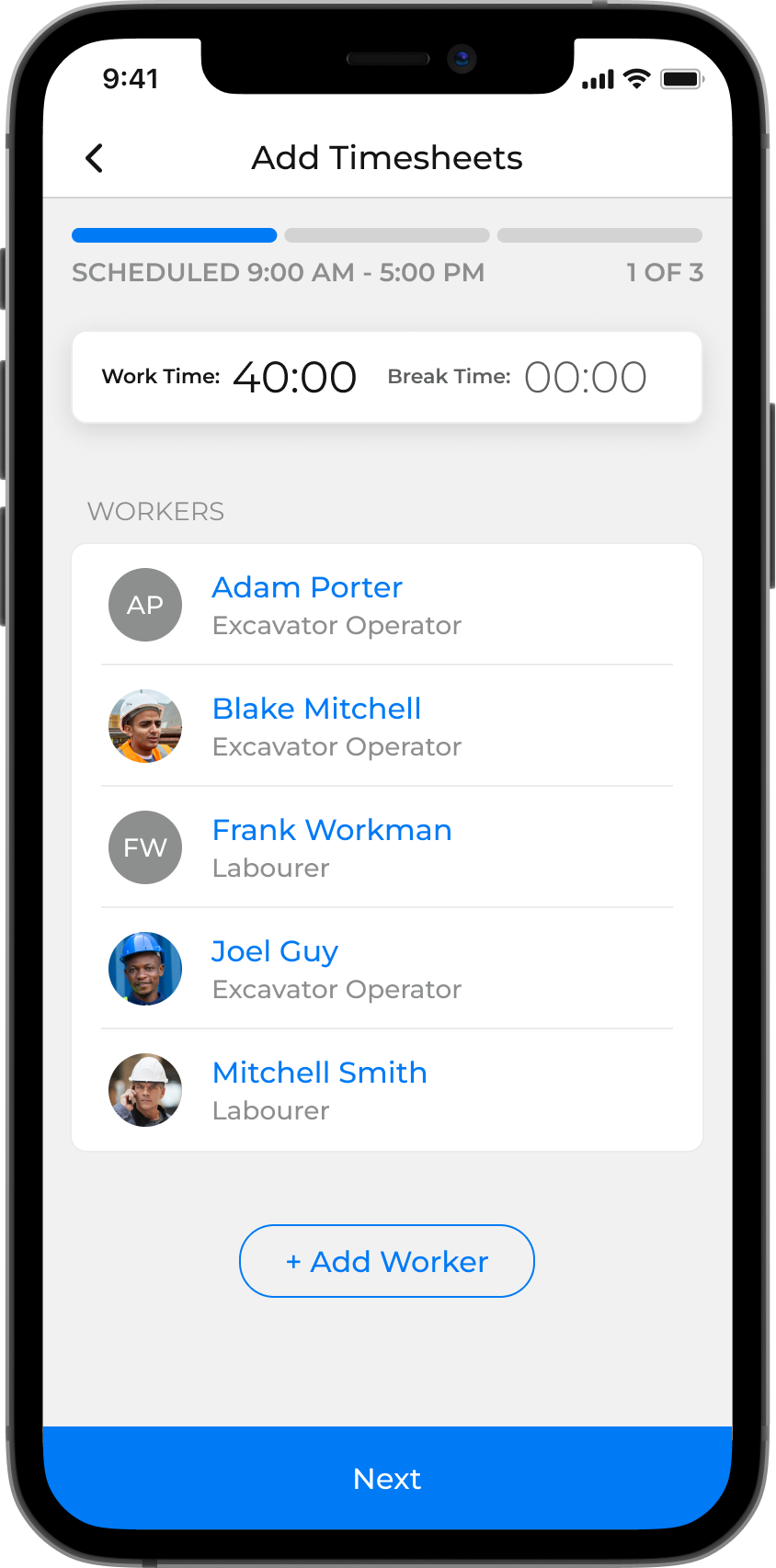 Next, breakdown your crew's time
Add their Activities and Breaks. Note, you will need add at least 1 Activity to proceed to the next step. During this step, you can optionally add Allowances too.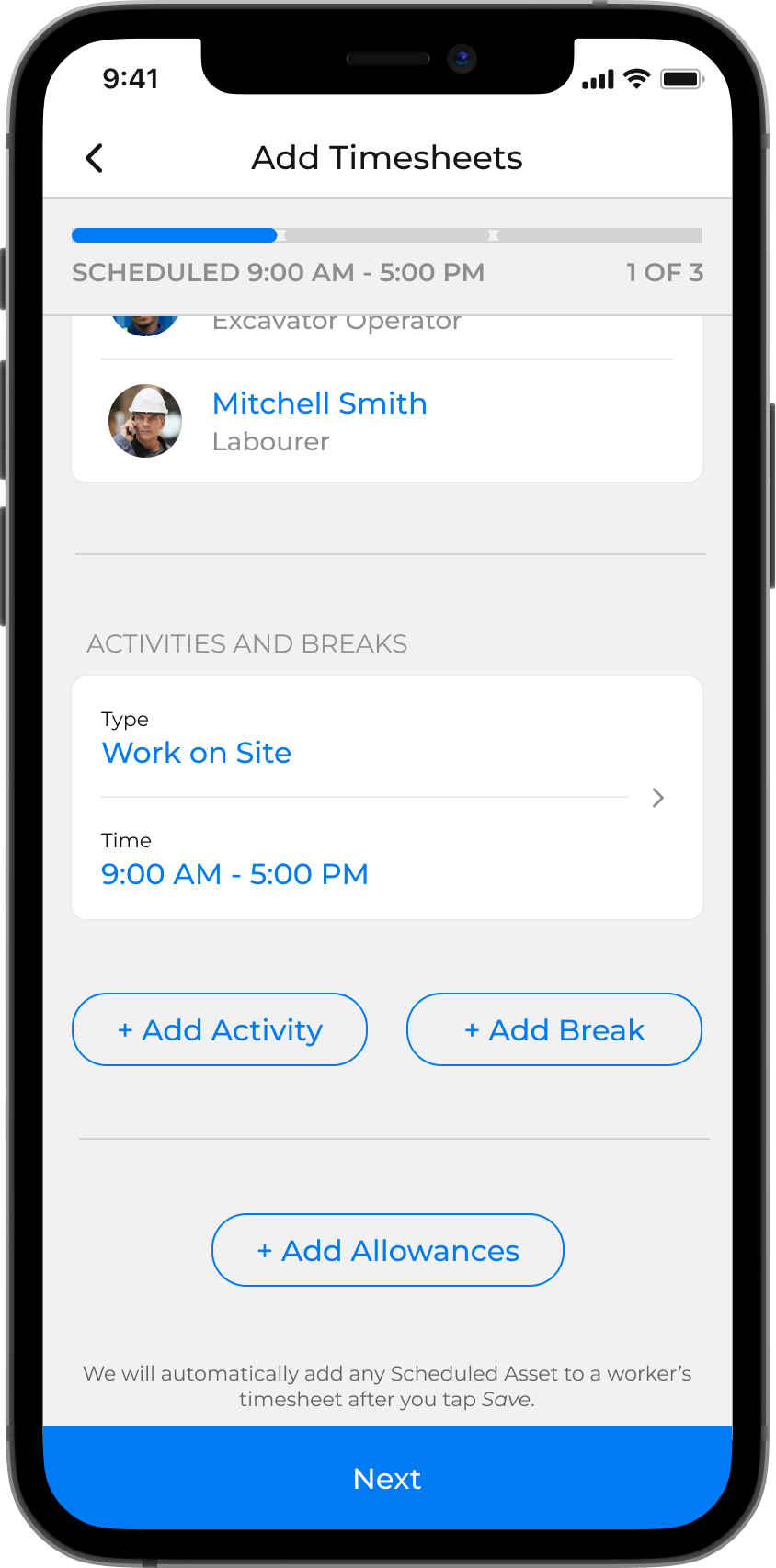 When you're done, Save!
A Pending Submission Timesheet be created for each of your crew. Once you've submitted your Site Diary, these Timesheets will turn into a Submitted Timesheet.
Your crew can view their new Timesheet in Daily Log
However, they won't be able to make edits or override any changes you've made to their Timesheet. If they notice a mistake in their Timesheet, they will either need to raise it with you or Payroll.