Who can setup this feature
Those setup as a Dashboard User with access to Settings in the Assignar Web App.
Those who work in planning, scheduling or interact with inbound information from the jobsite.
If you need your Supervisors to complete a number of questions related to their job, you can setup Additional Questions in their Site Diary (which works similar to Forms).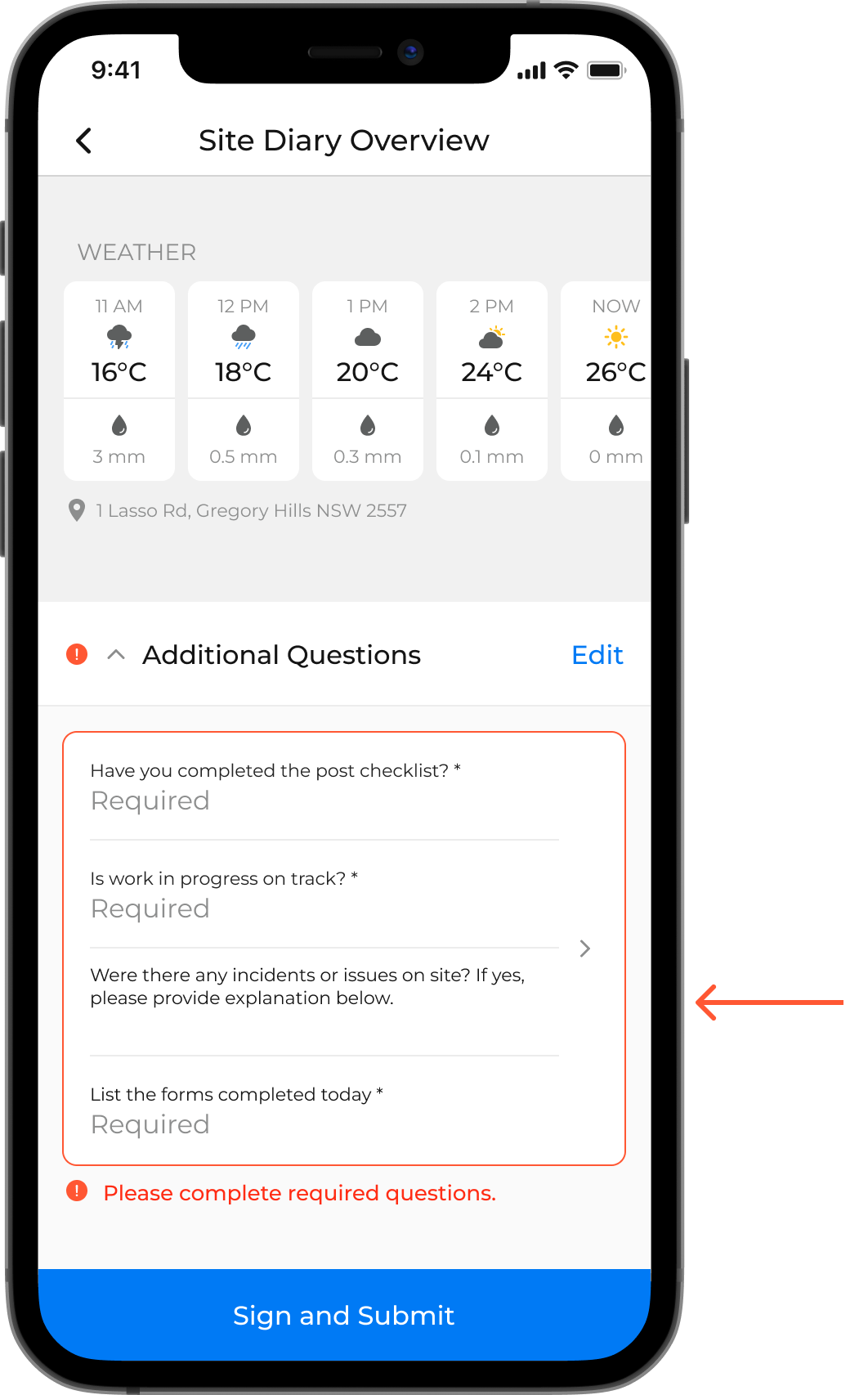 How to setup Additional Questions in Site Diary
Navigate to the Settings page
Under Site Diary, tap the Additional questions button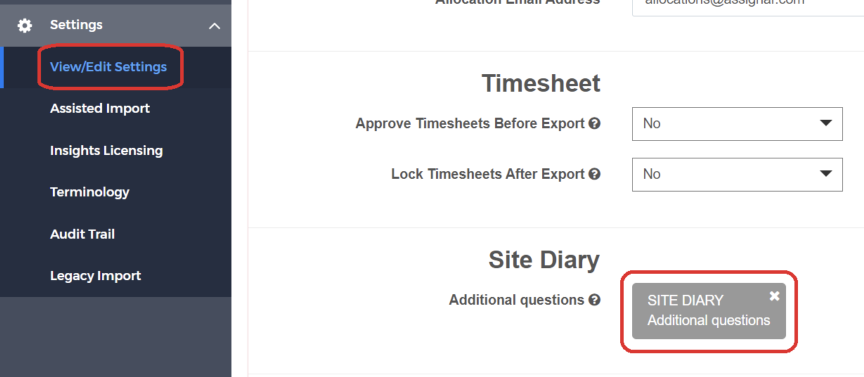 3. A pop up window will open.
4. Tap Add Question and build your list of questions (max. 20).
5. Save & Close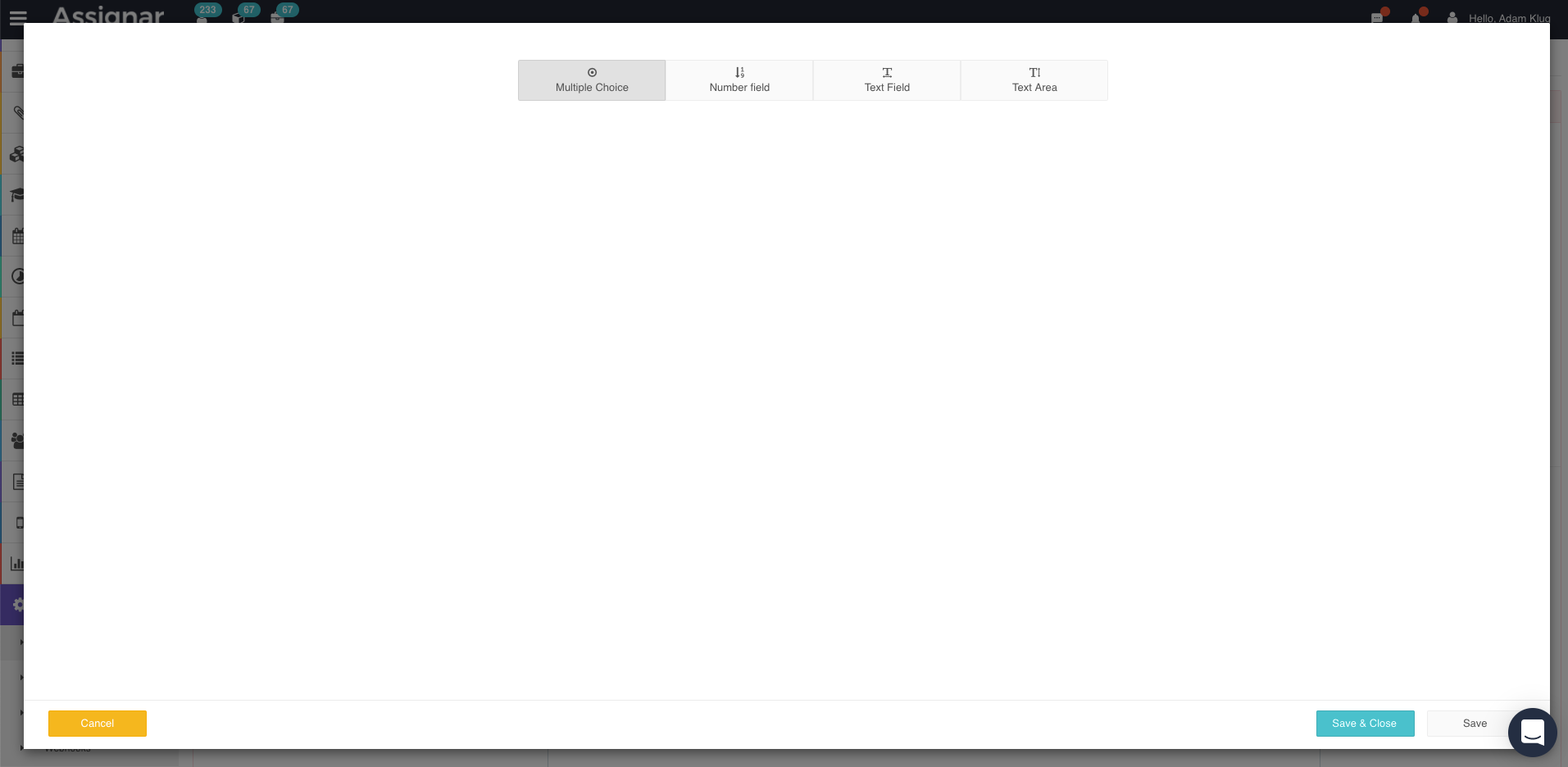 Once setup, your Supervisors will be able to see an Additional Questions section in their Site Diary.