If you need to make edits to the Order at any point, you can easily do it from Scheduler.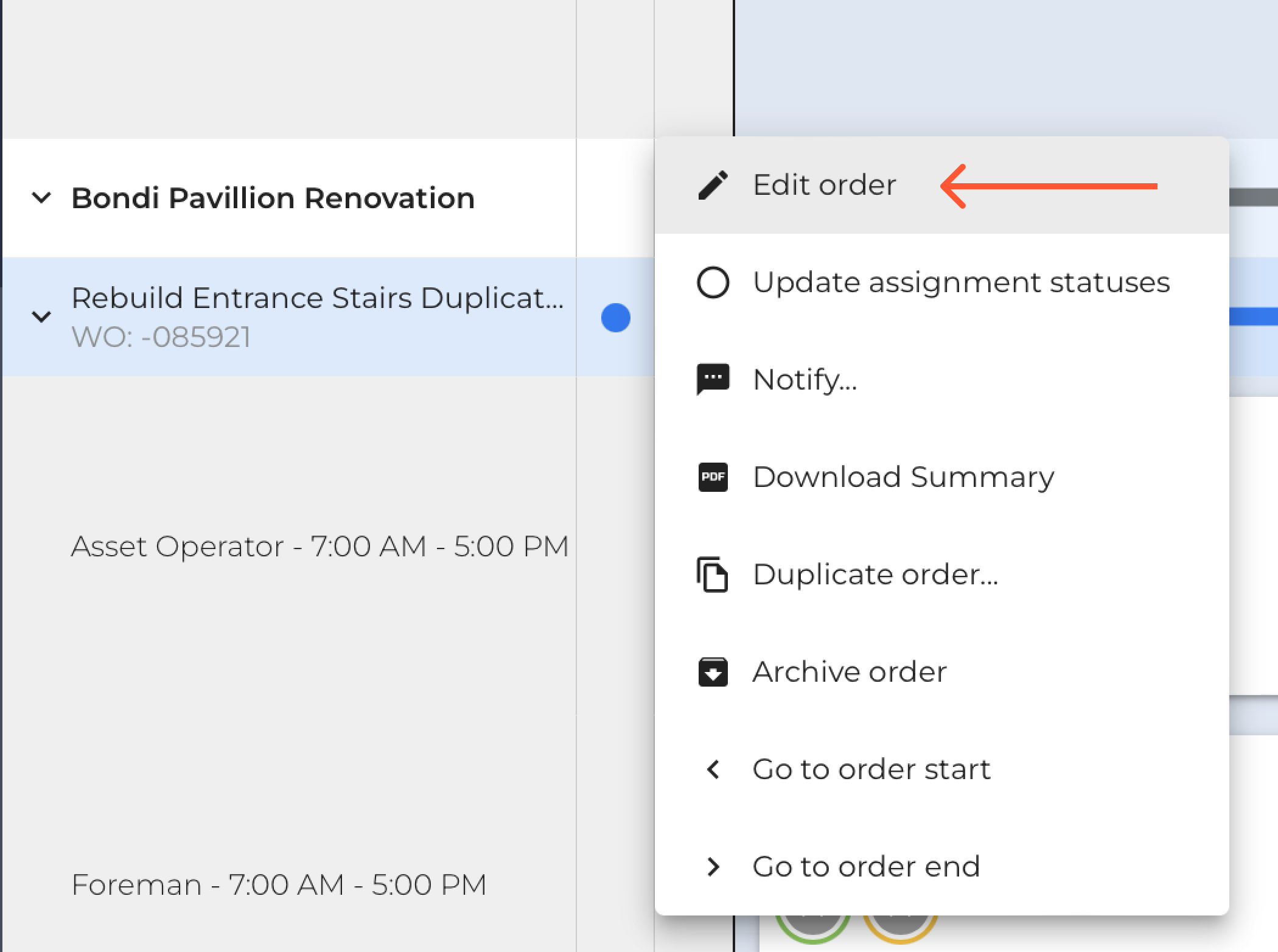 How to edit an Order
Go to the Scheduler.
Next to the Order name, tap the icon
Tap Edit Order

Make your edits as required

Save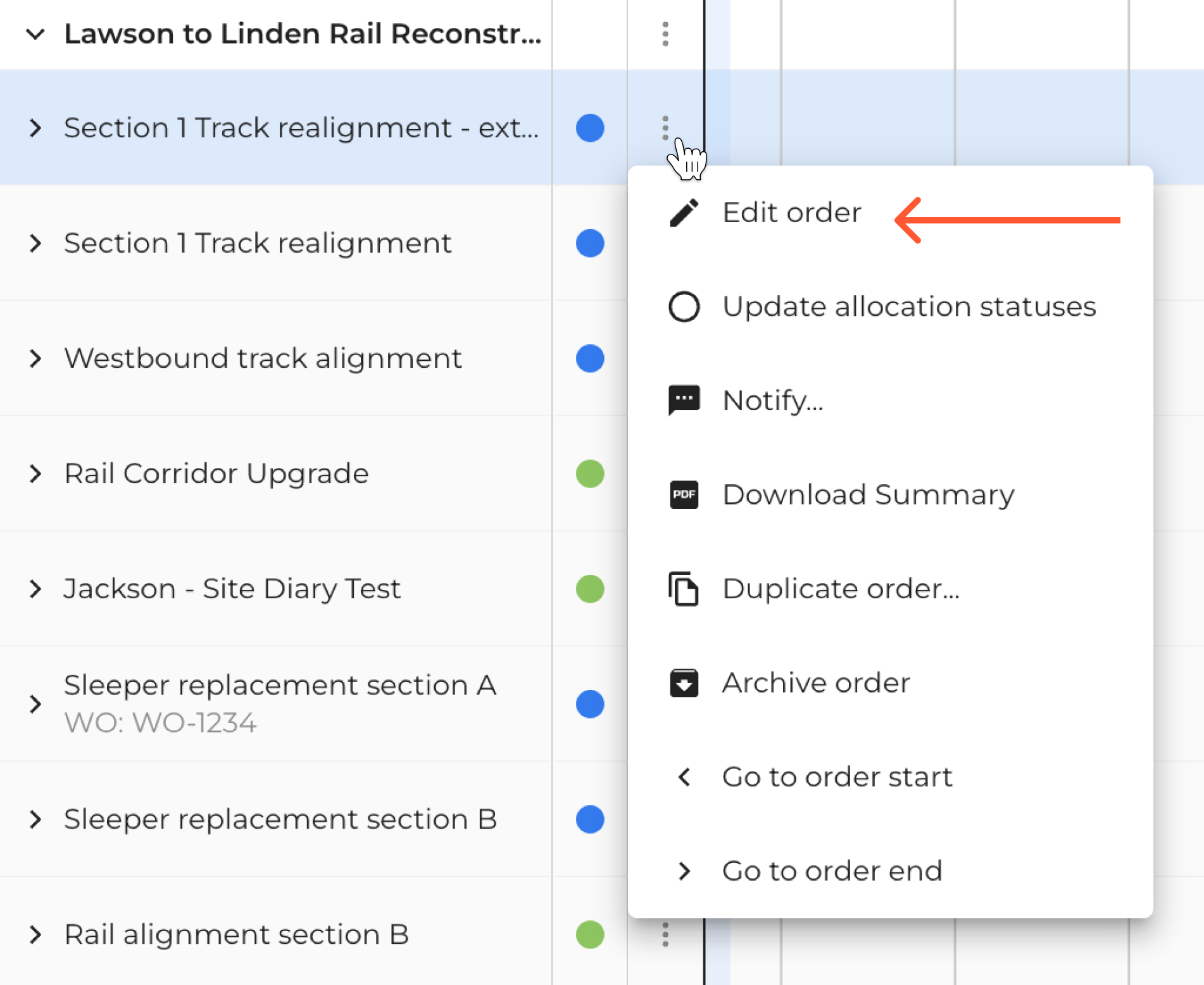 Update Order Dates on the Timeline
You can also change the Order's date by dragging the bar (shown below) from the Timeline. Drag the center of the bar to move an order or, drag the left or right bar to change the start and end dates.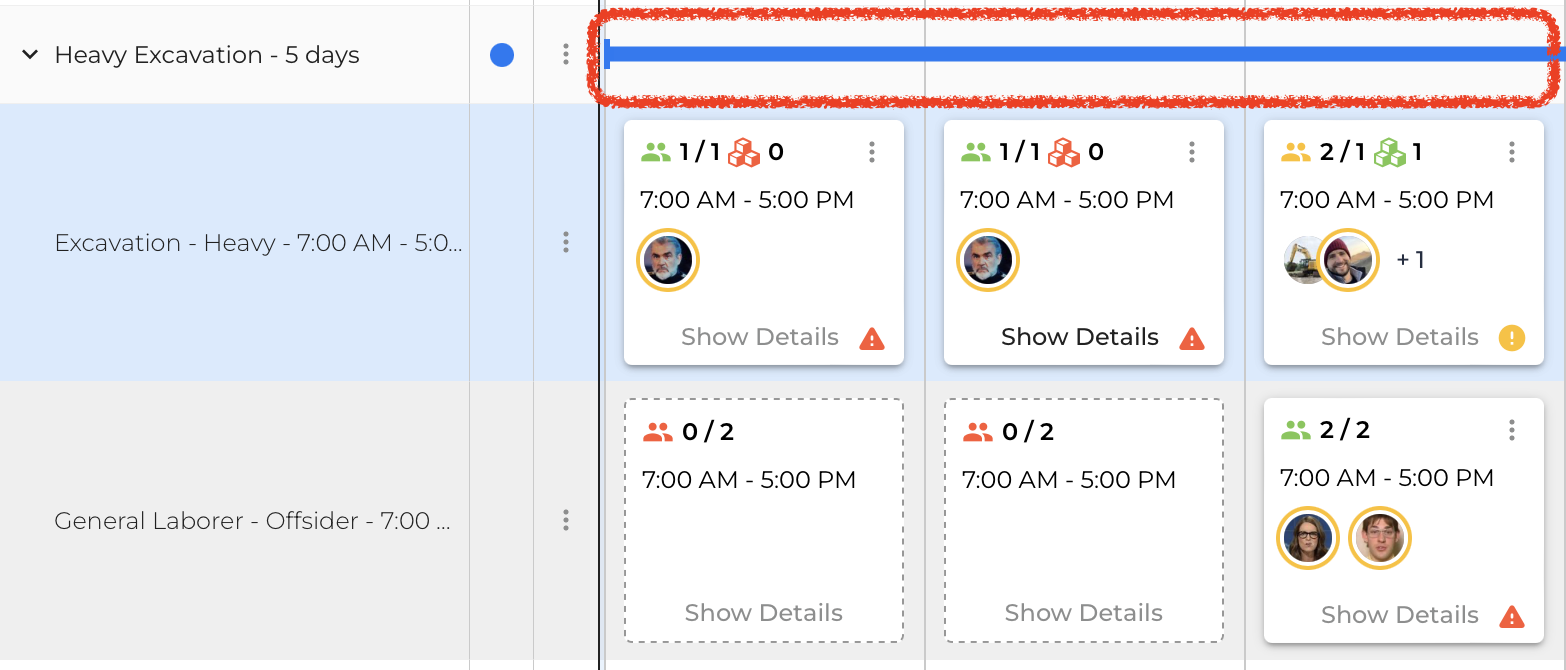 Some things to consider when editing an Order
We don't recommend moving an Order, especially if there were already Timesheets or Forms submitted. We will warn you if you try to do this.
Changing the Project or Client may cause unexpected results if you use advanced features such as Project Roles, Competencies and Inductions.
You won't be able to change the Project or Client, if Timesheets or Forms have already been submitted.