Who this feature is for
Those set up as a Dashboard User with access to Form Results in the Assignar Web App.
Those responsible for reviewing Forms submitted from the field.
You can change your worker's Form status to better organize your Forms.
To begin, first setup your Form Statuses
To learn how to do this, refer to this page.
Next, tap the Form's status
Under Field Data, go to the Form Results page
Next to the Form, tap the Form status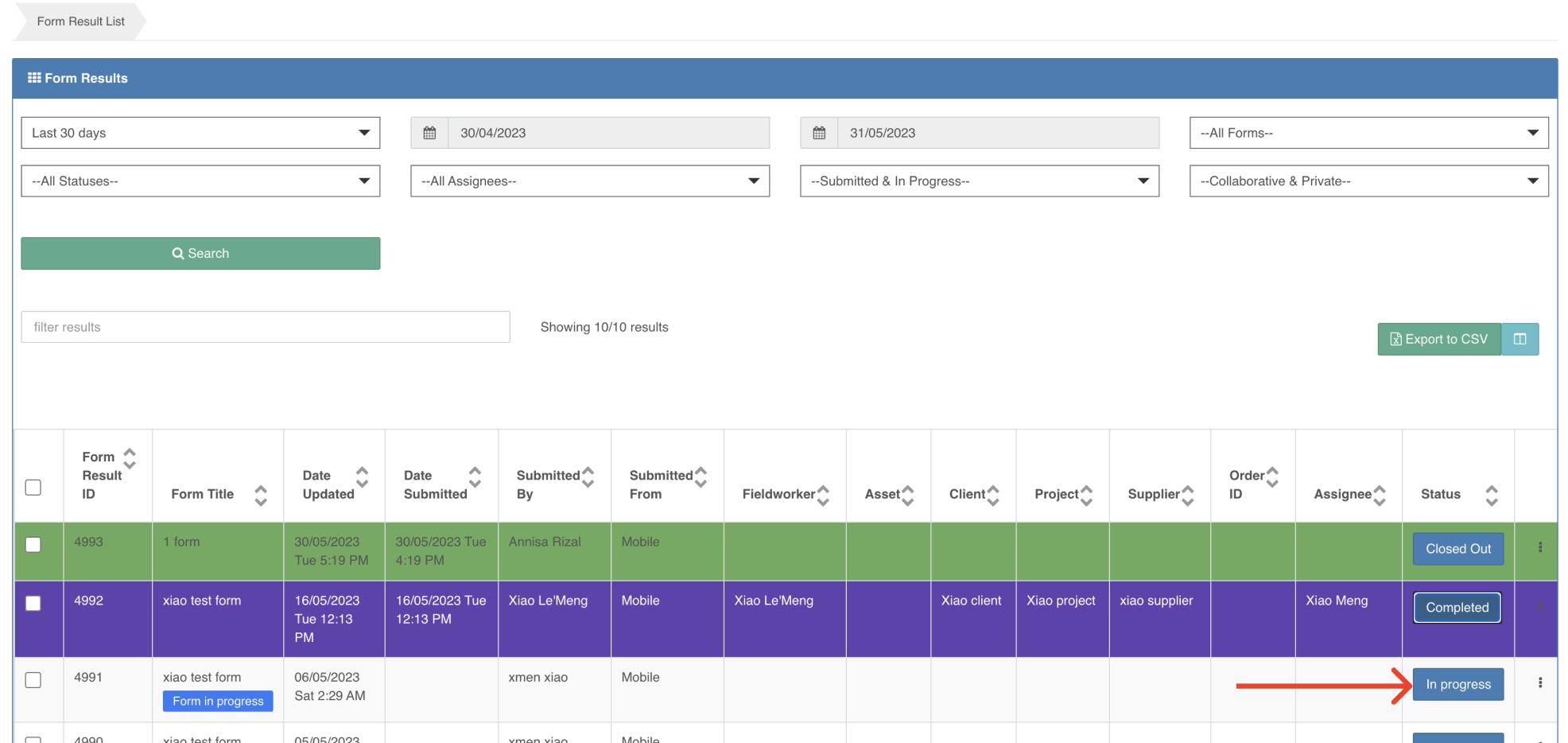 Next, change the Form's status
You should land on a page like below.

Change the status field
Save