After all the great time tracking updates from the last few quarters, we've got one of our biggest releases to the Scheduler yet!
We're giving you time back in your day by making scheduling easier and faster. See resources at a glance and greater details into projects without additional steps.
Plus, we've launched a new integration and we'll give you a preview into what's next for time-tracking.
Scheduling
Order Details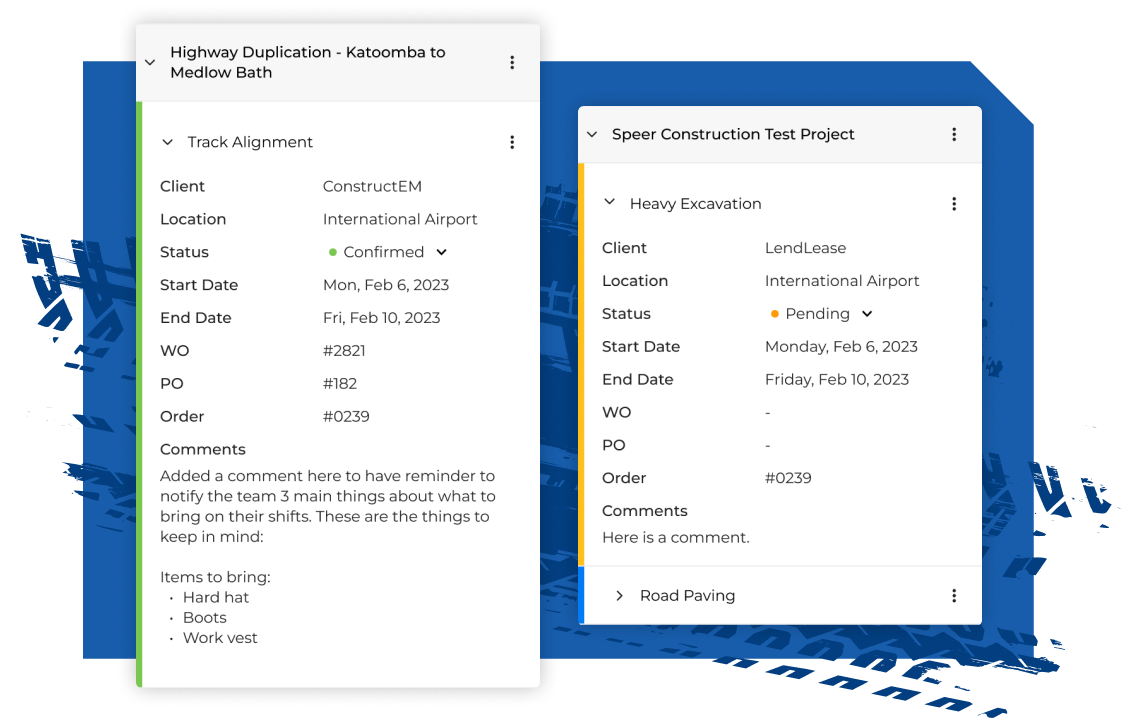 See everything you need to reference when to add resources at a glance. When you group your work orders by Project in the Timeline view, you'll see a panel with the details you included in the work order.
See the start and end date, order number, client, and status. Use comments to communicate important information to workers in the field.
Resource Visibility
The Role Card in the Timeline View shows you every person and piece of equipment on site on a given day. In the Timeline View, you'll see all scheduled resources at a glance and remove them just as fast.
Resources are now grouped by their shift, with a half-moon icon appearing to signal when a shift goes past midnight. Within their shifts, resources are grouped by role, and you can leave comments to communicate important details.
You can easily edit scheduled resources by clicking the pencil icon. Here, you can change the status (i.e., confirmed to decline) or remove them with a click.
Integrations
Xero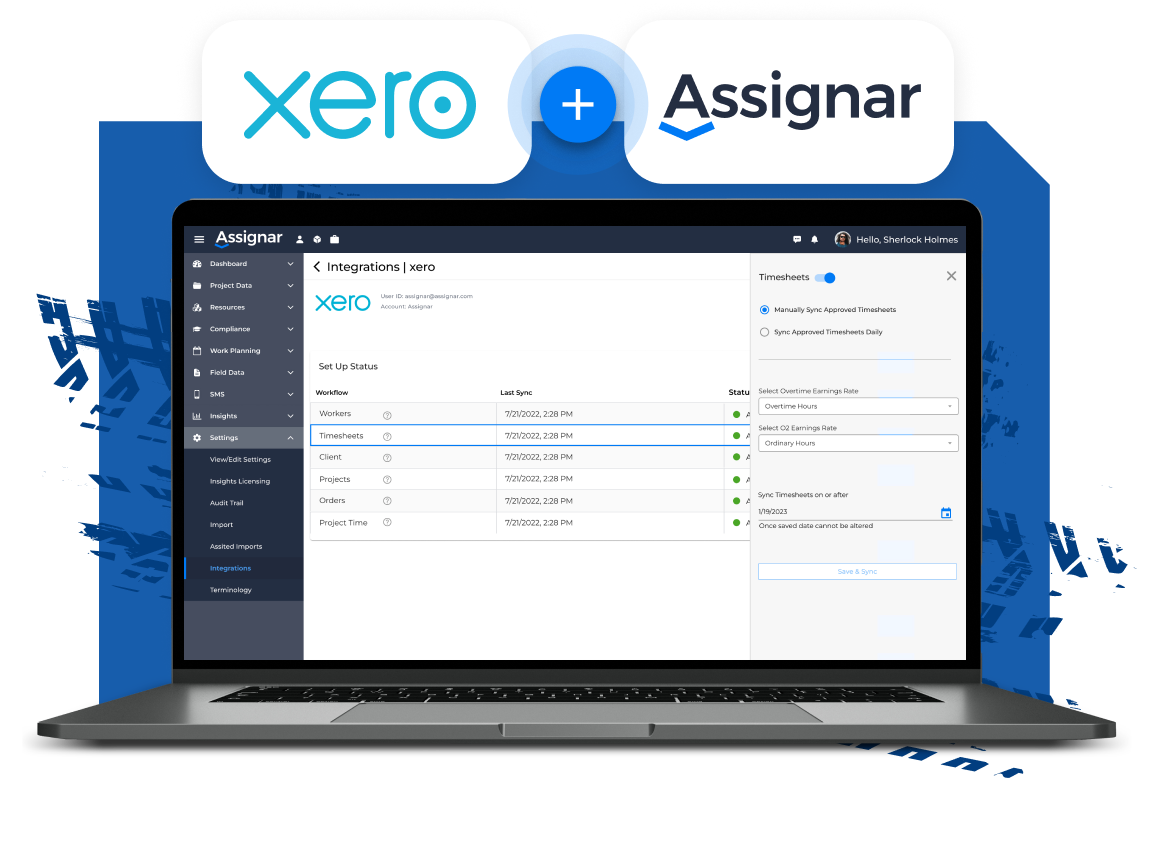 We've added the accounting software Xero to our Integrations Hub! Pull over your projects, workers, equipment, and more from Xero into Assignar, so that you can schedule and track time against them.
Then, set up how often you want this data to sync back into Xero. You don't need to worry about errors or deal with double-entry. Collect accurate data and pay people faster with our Xero integration!
To get access, just contact your Assignar Rep for more info!
Up Next: Time Tracking
Overtime Rules Set Up Page (In Preview Now)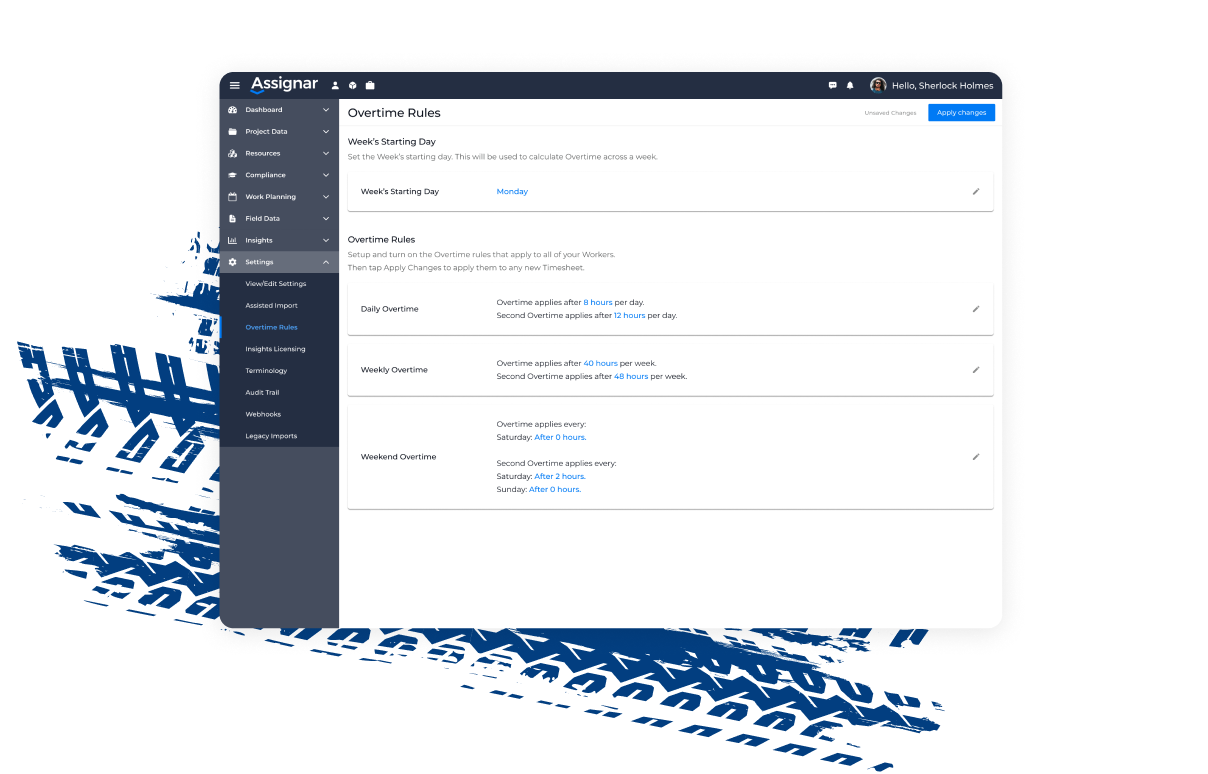 Next quarter, we're releasing the ability to apply pay types to timesheets. However, you can try out setting up overtime rules now using the Overtime Rules Set Up page. You can learn more here, check it out and let us know what you think!
Up Next: Data Share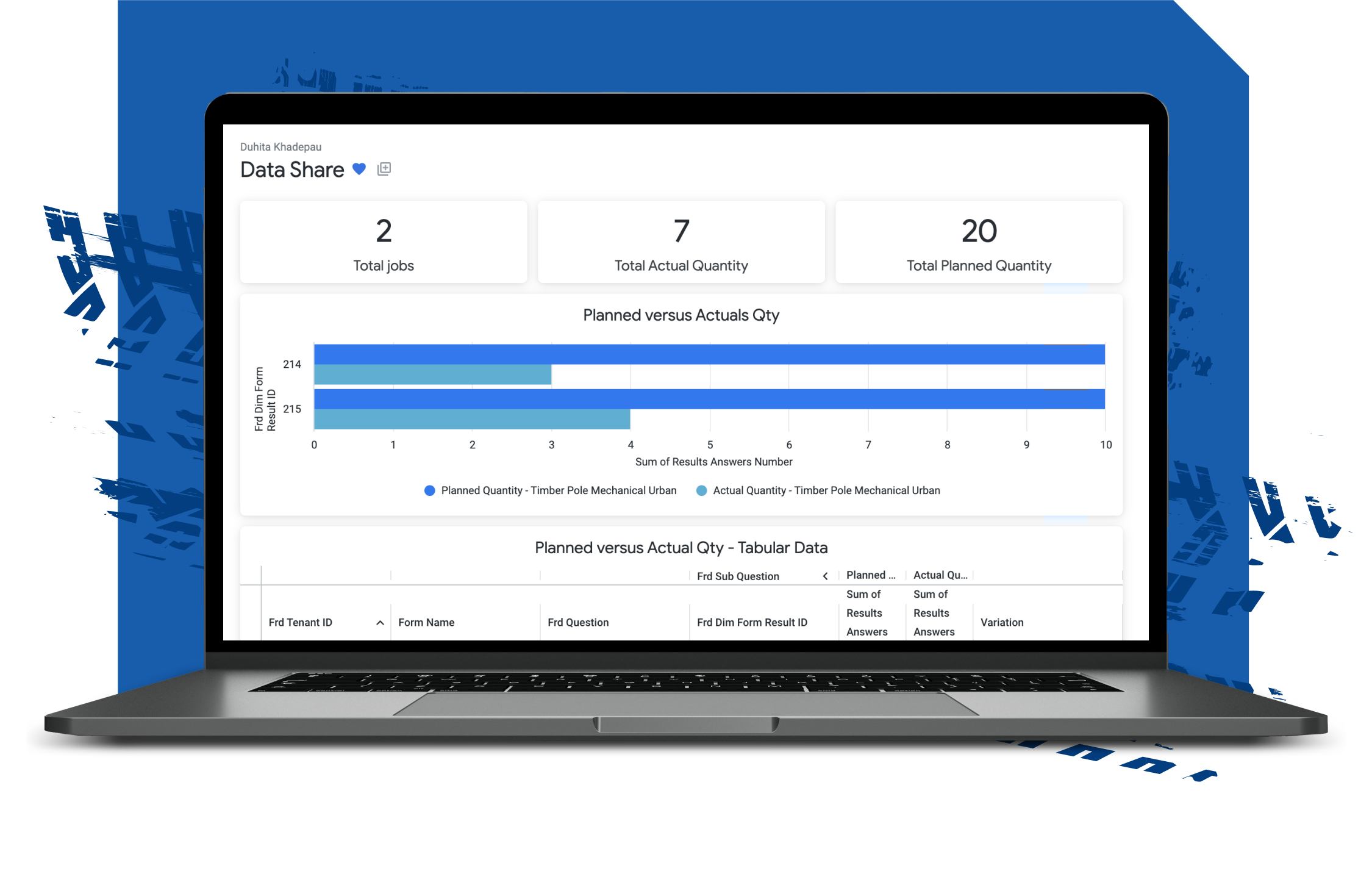 Are you relying on email attachments to share project data to clients? With our upcoming feature, you won't have to upload and download files to share what you collect with Assignar. Share this information using a link that can be opened using a BI Tool like Tableau or in a browser. Decide on the frequency you want to share incoming field data, and stop sharing at anytime.

Sign up to try it out!