If you're completing a late Timesheet (i.e. at least 3 hours after the end of your last job), you can submit a Post Shift Timesheet.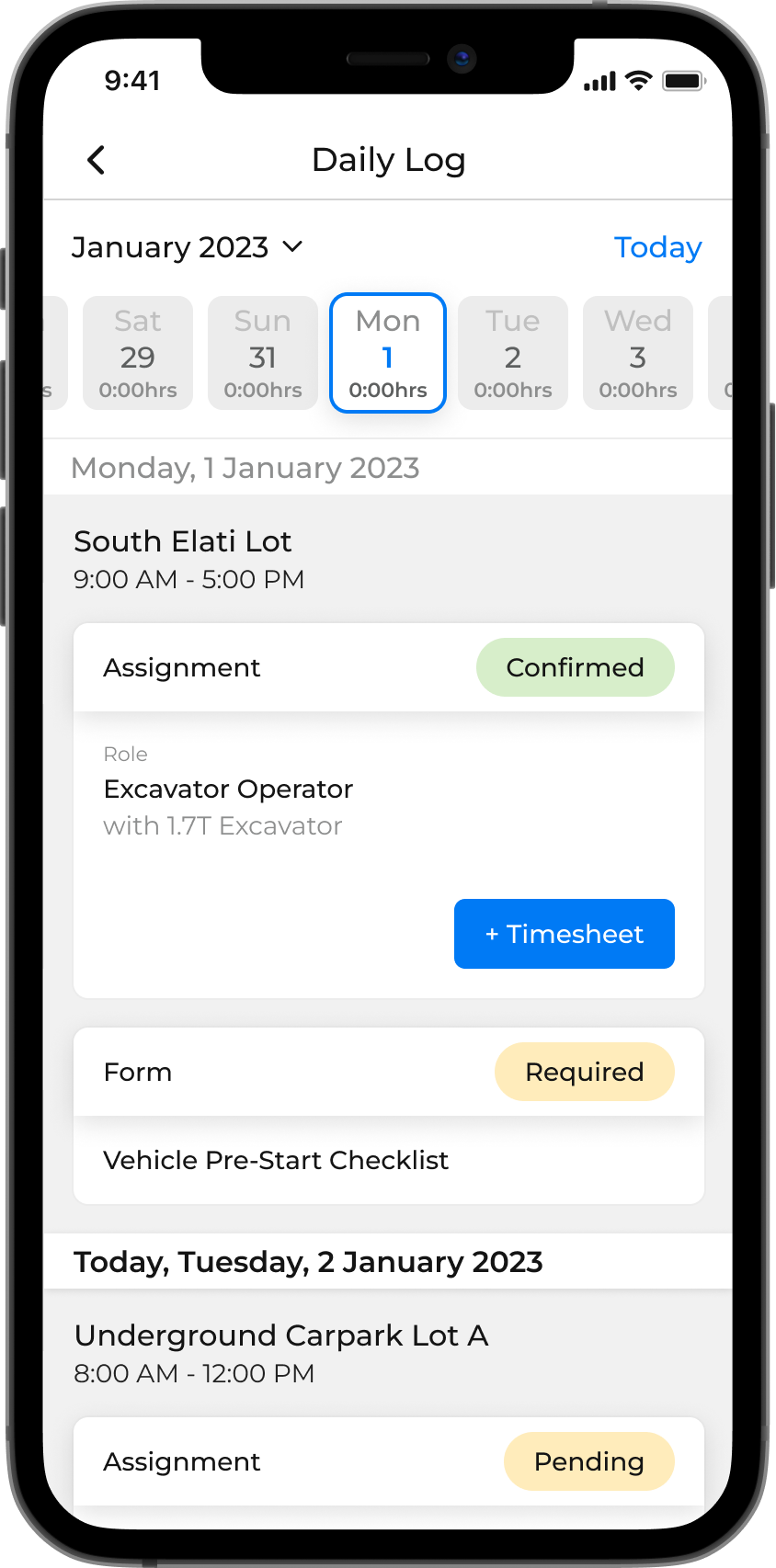 To begin, confirm your Assignment
In the Daily Log homepage, you should see a Pending Assignment card.
Tap Confirm.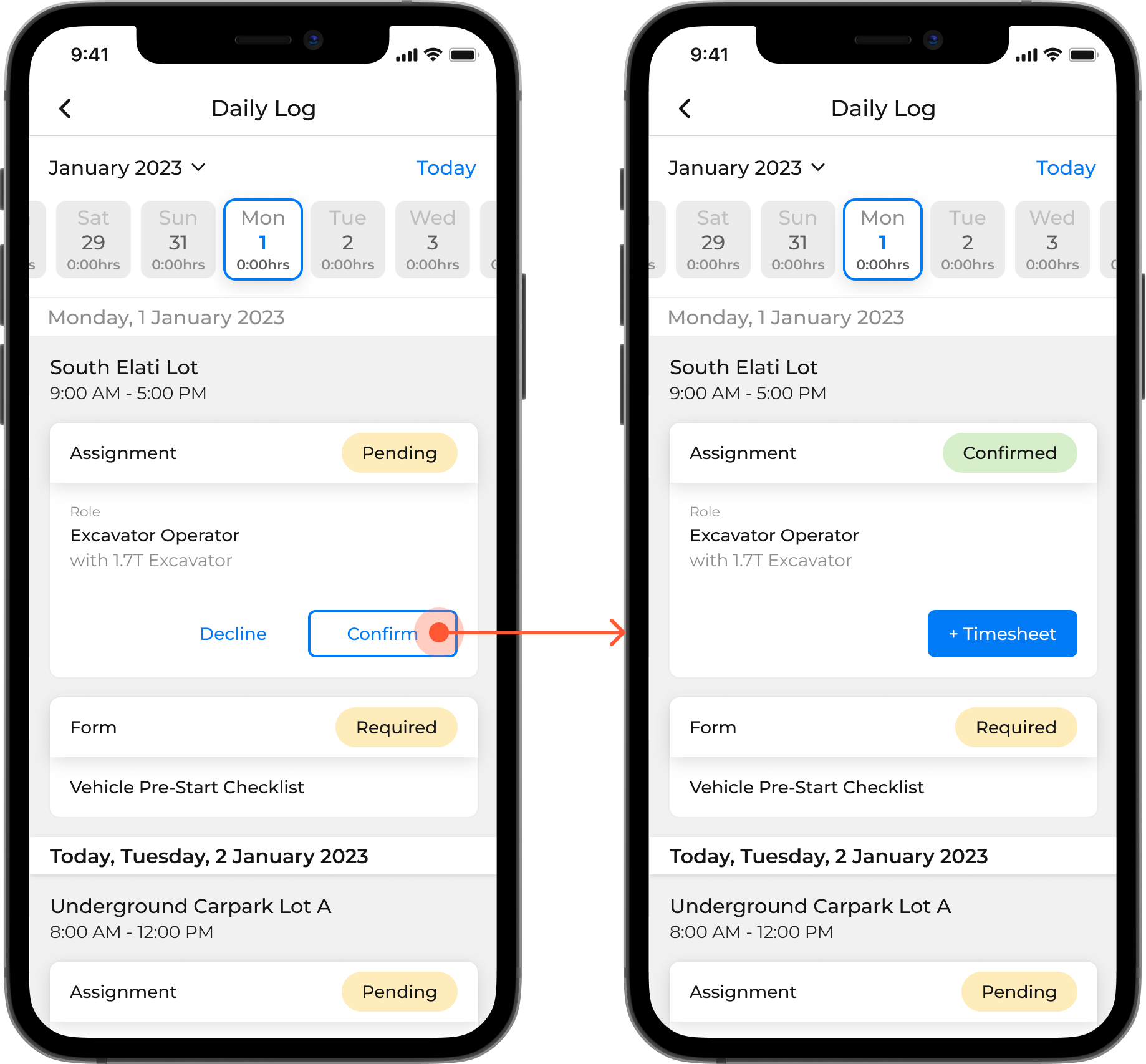 Don't forget to complete your forms (if any)
To learn about the type of Forms that can be assigned to you, then read here.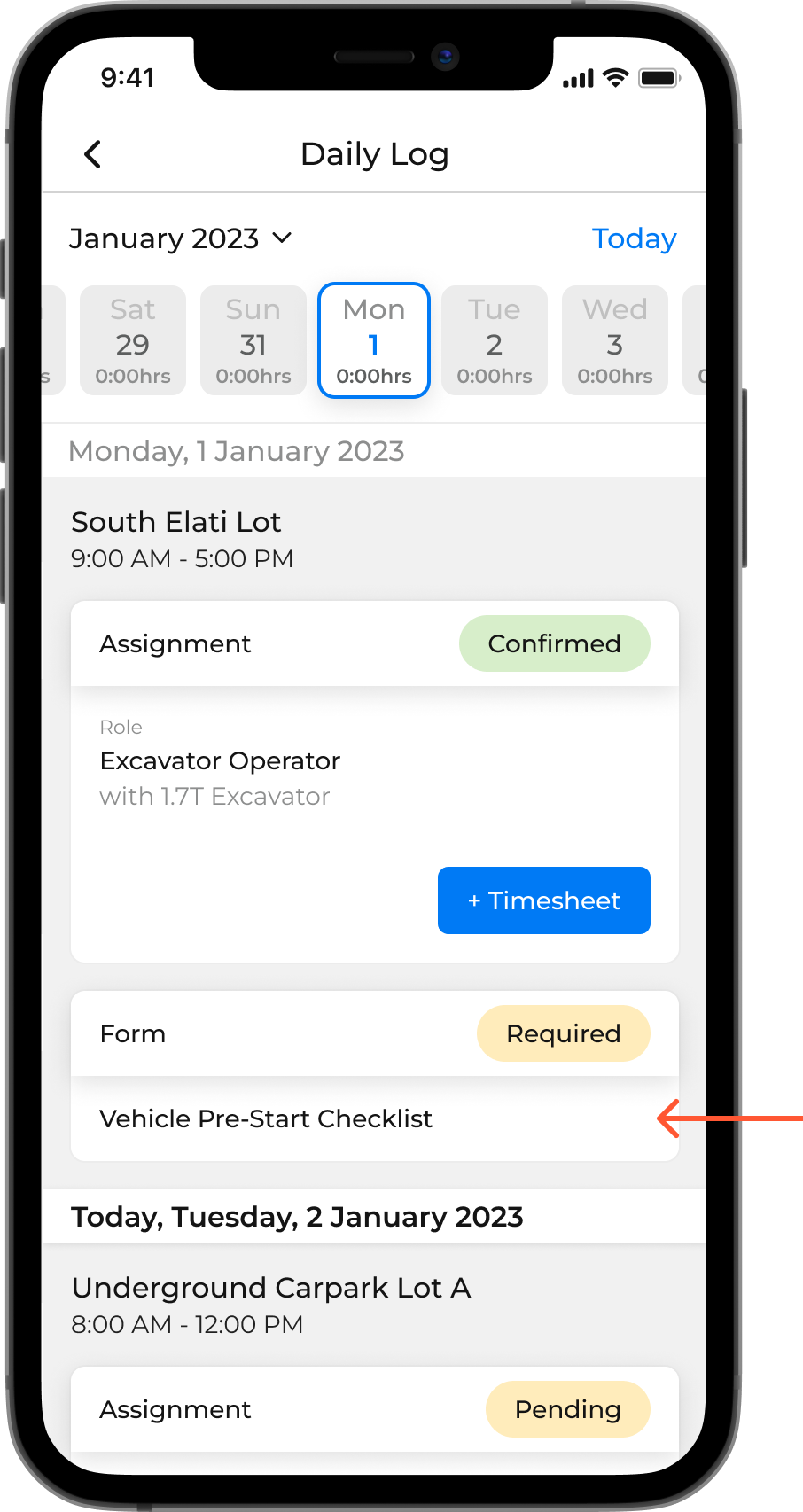 Next, tap the +Timesheet button and fill out your Timesheet
Tap + Timesheet button
Add 1 or more Activities to your Timesheet. Note: There must be at least 1 activity added to your Timesheet in order to Save or Submit.
Optionally, add any Assets, Allowances, Dockets or comments.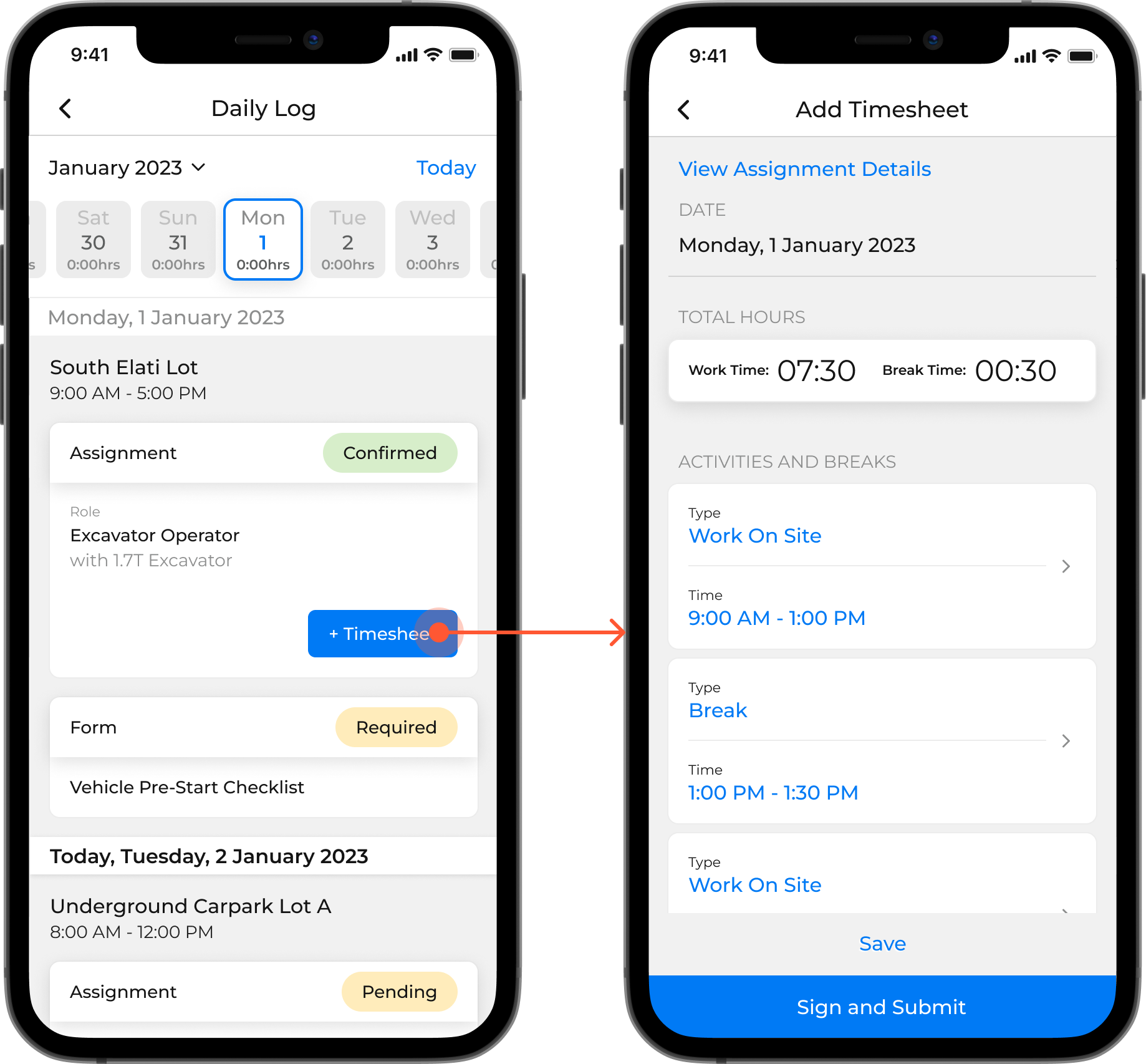 When you're done, Sign and Submit

your Timesheet!