If you need to submit a Timesheet for a job you weren't assigned to, you can still do so using Loose Timesheets.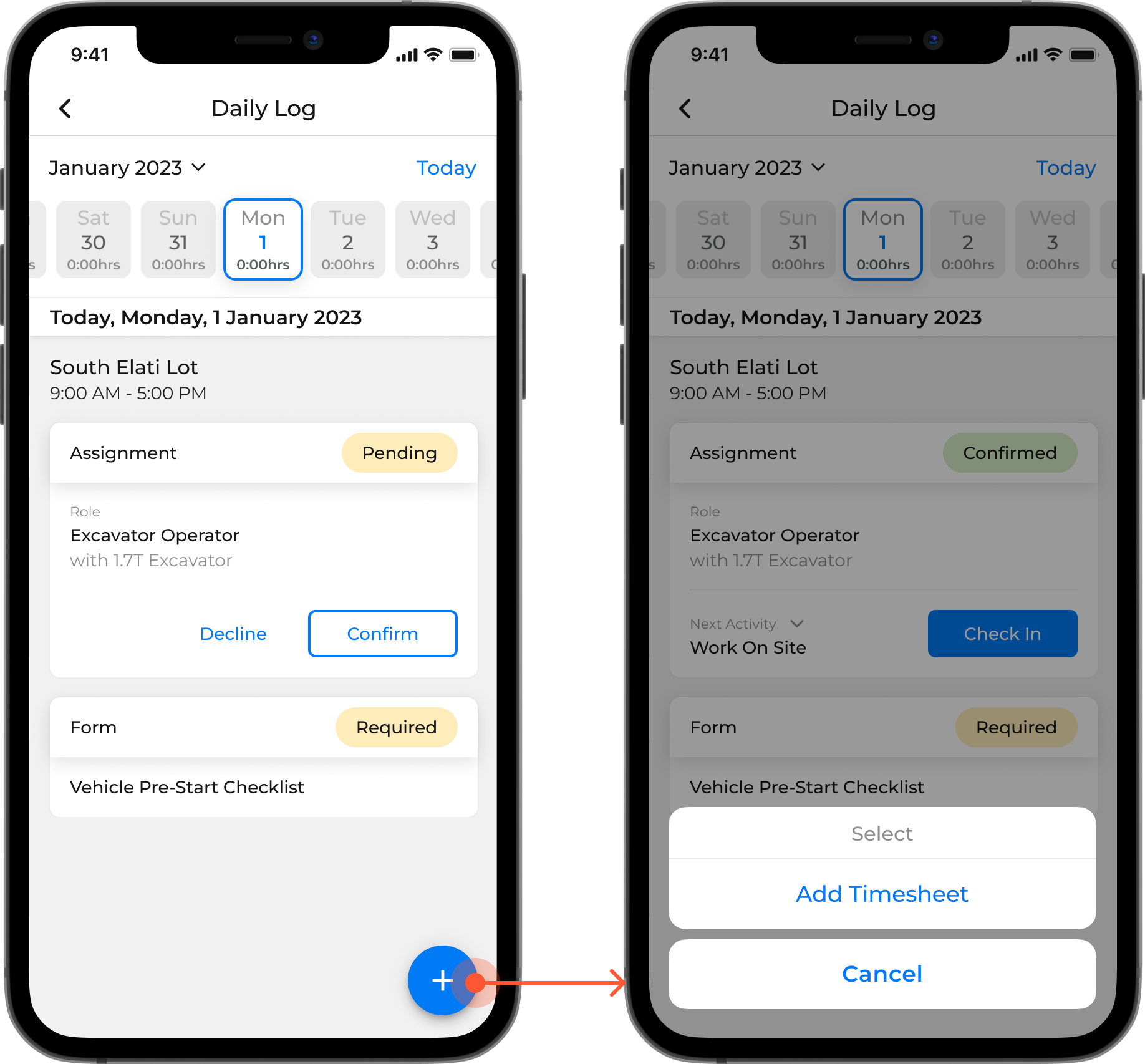 To begin, tap the round, blue + button
On Daily Log homepage, tap the round, blue + button.
Tap Add Timesheet.
Select your job's Client and Project. If there are nearby Client/Projects within a 2km (~1.2 miles) radius of where you are currently located, we will display them here.
Select your Role.
Optionally, select 1 or more Assets. Or, Skip.

Next, fill out your Timesheet
Add 1 or more Activities to your Timesheet. Note: There must be at least 1 activity added to the timesheet in order to Save or Submit.
Optionally, add any Breaks, Assets, Allowances, Dockets or comments.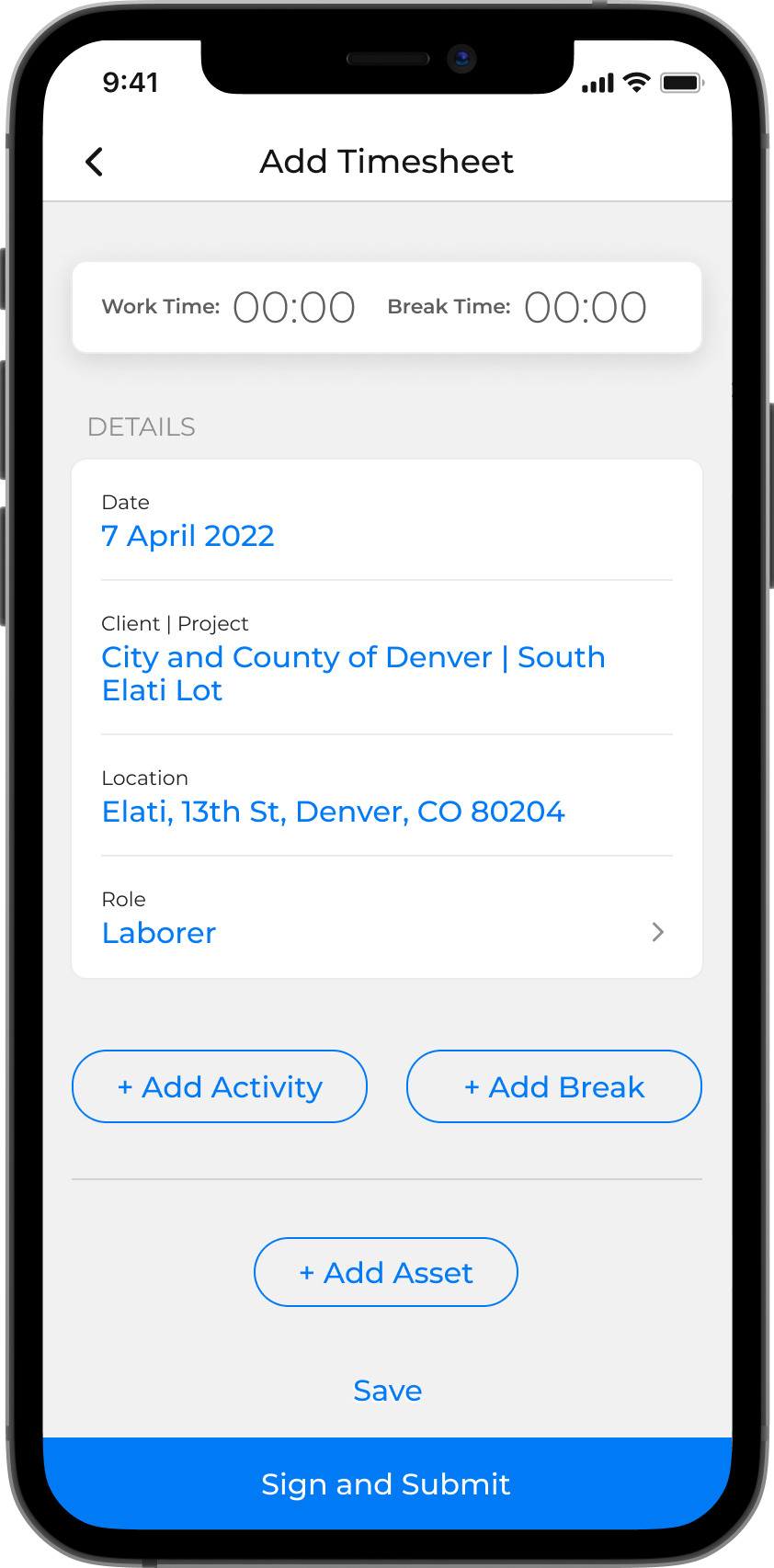 When you're done, Sign and Submit

your Timesheet!