If you need to submit a Timesheet for a job you weren't assigned to, you can still submit a Timesheet.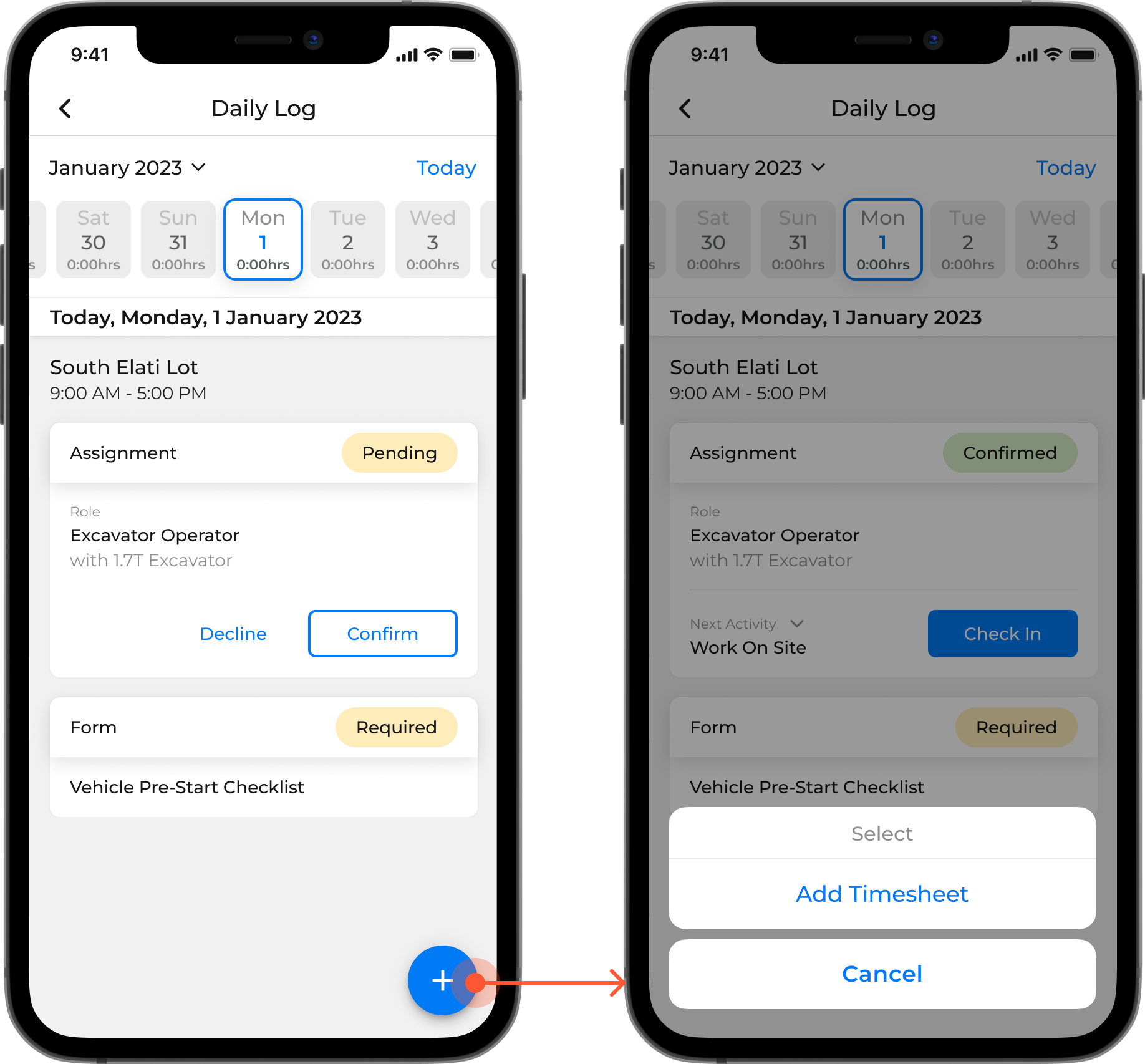 To begin, tap the icon to add a Timesheet.
Then, select your job's Client and Project. If there are nearby Client/Projects within a 2km (~1.2 miles) radius of where you are currently located, we will display them here.
Select your Role.
Optionally, select 1 or more Assets. Or, Skip.

Next, fill out your Timesheet
Add the Activities you've completed throughout your shift and optionally, add any Assets, Allowances, Dockets or comments too.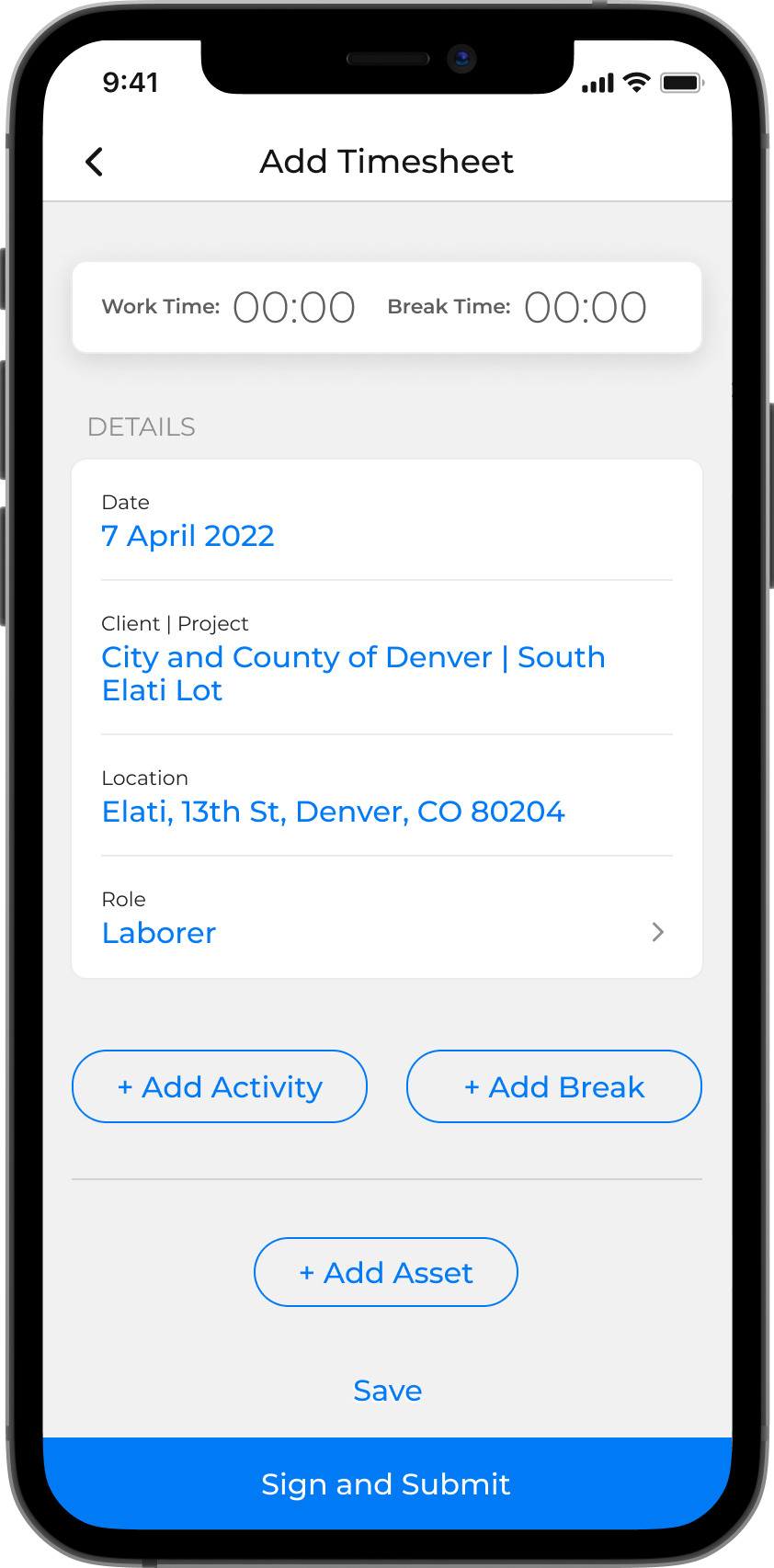 When you're done, Sign and Submit

your Timesheet!