Who this feature is for
Those set up as a Dashboard User with access to Web Timesheets in the Assignar Web App.
Those responsible for Payroll and reviewing Timesheets.
If you need to create a new timesheet on behalf of your worker, you can create what we refer to as a Loose Timesheet.
How to create a Loose Timesheet
Go to the Timesheets page
Tap +Add New
Complete required fields
Save and Approve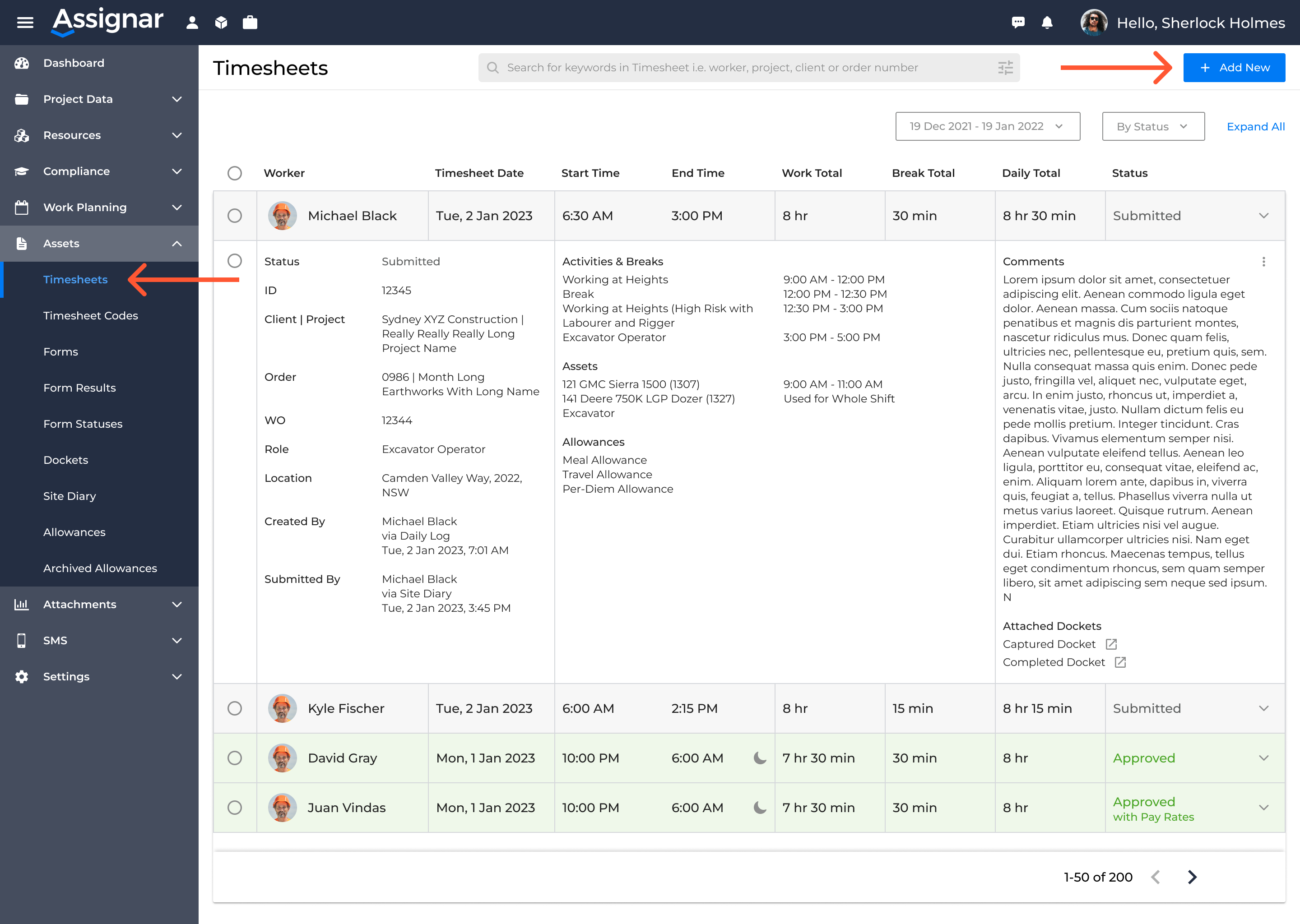 Required Fields
At a minimum, you must complete the required fields to successfully create a Loose Timesheet:
Date
Worker
Client
Task
Minimum 1 Activity
Once this Timesheet has been saved, you can then link it to an Order.
You can learn how to do this from this page.