Who this article is for
Additional Questions is similar to a Form, where you can complete a number questions related to the job you're doing.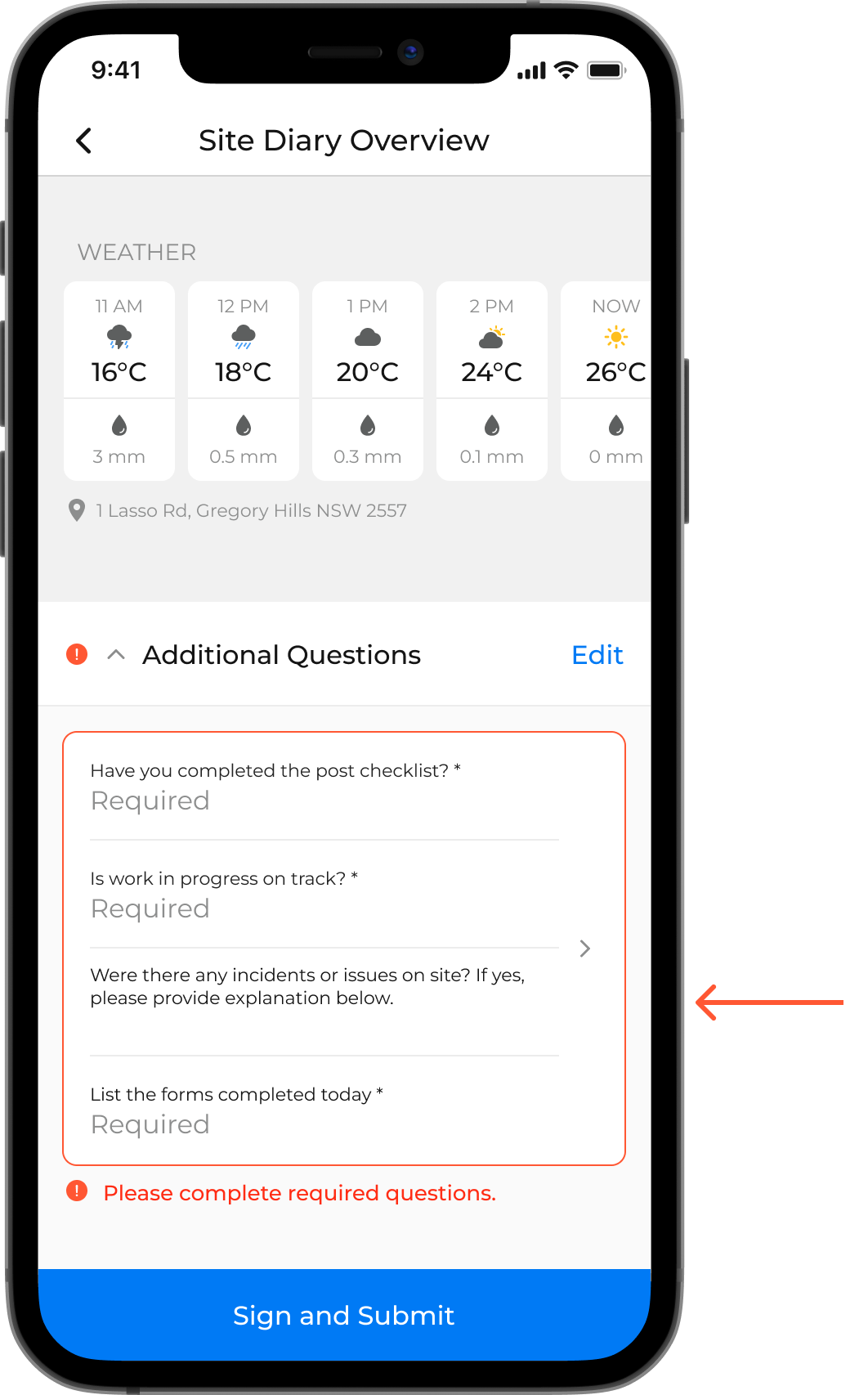 Some of these questions may be Required
Which means you'll need to complete the questions before you can submit the Site Diary. You'll know if they're required, if you see the

icon.