Who this article is for
You can remove a worker's Timesheet , simply by tapping Remove if you do not want it included in your Site Diary.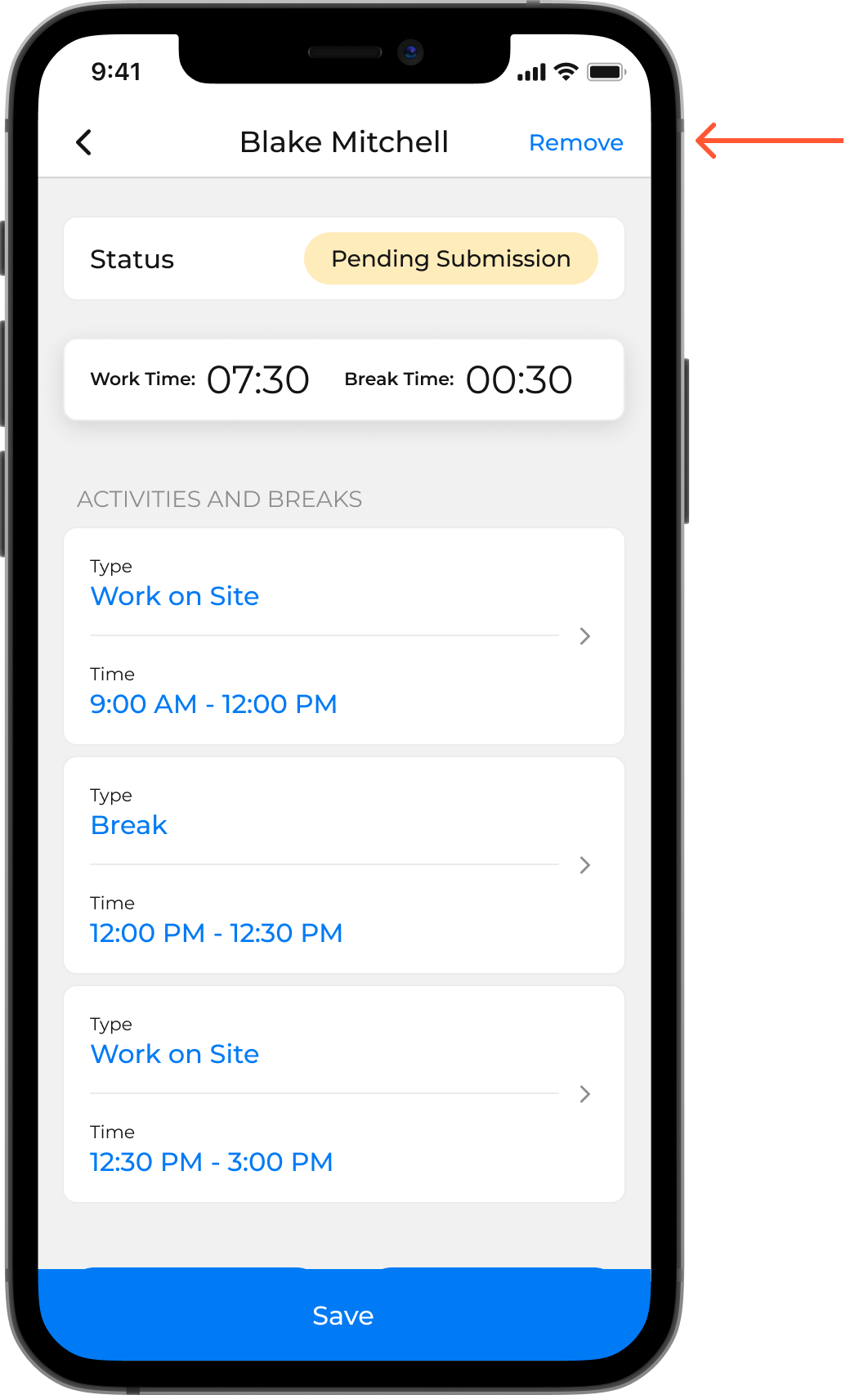 Removing a Timesheet from your Site Diary will not delete the Timesheet. If you want to delete the Timesheet from Assignar, you can only do so from the Web Timesheets page.