Who this article is for
You can send a PDF copy of your Site Diary to your Client as Proof of Work.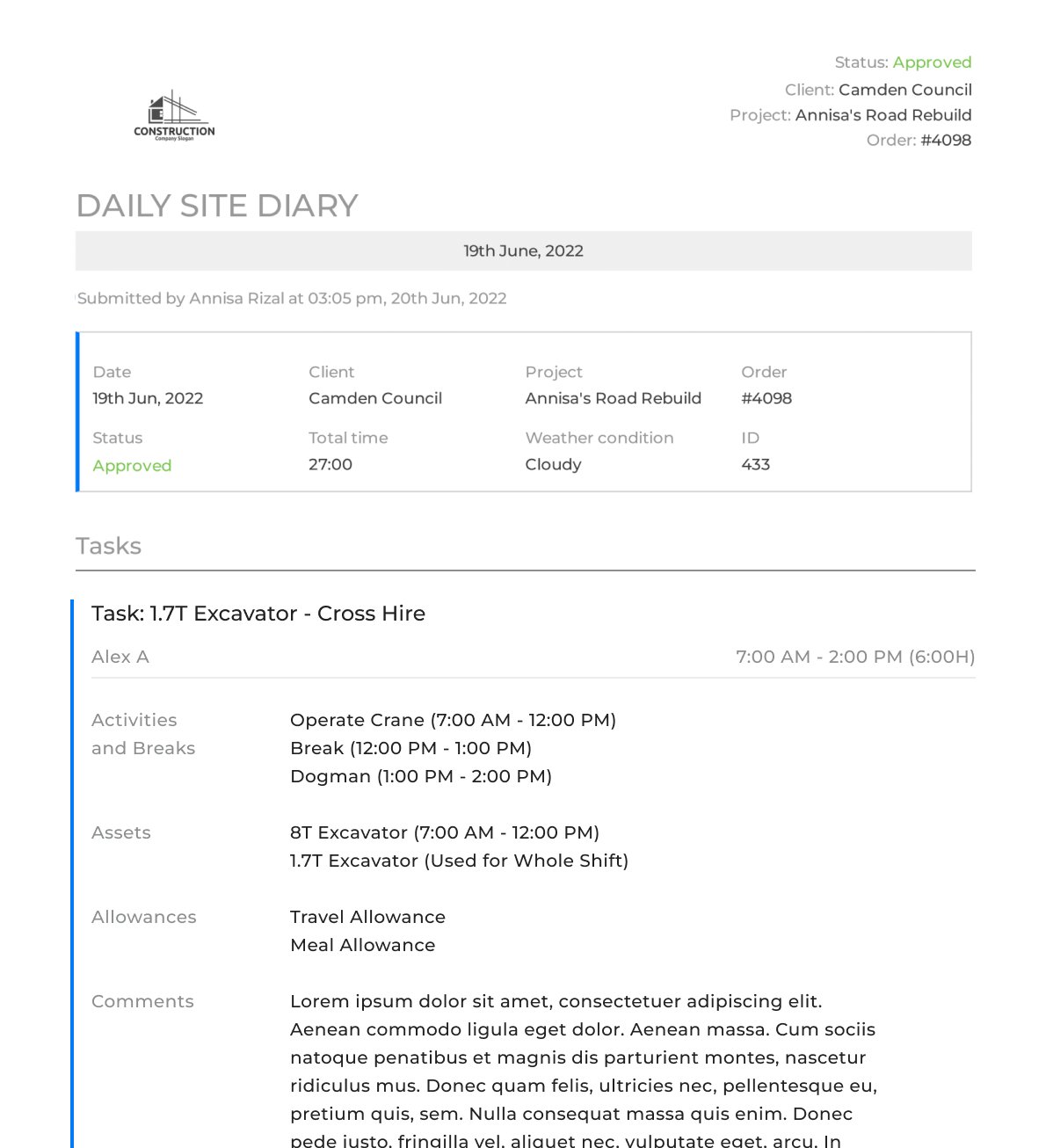 How to share your Site Diary to your Client
When you're ready to submit your Site Diary, tap Sign and Submit
You'll then be presented a list of Client contacts your can send your Site Diary to.
Select your Clients
Tap Next
Sign and Submit your Site Diary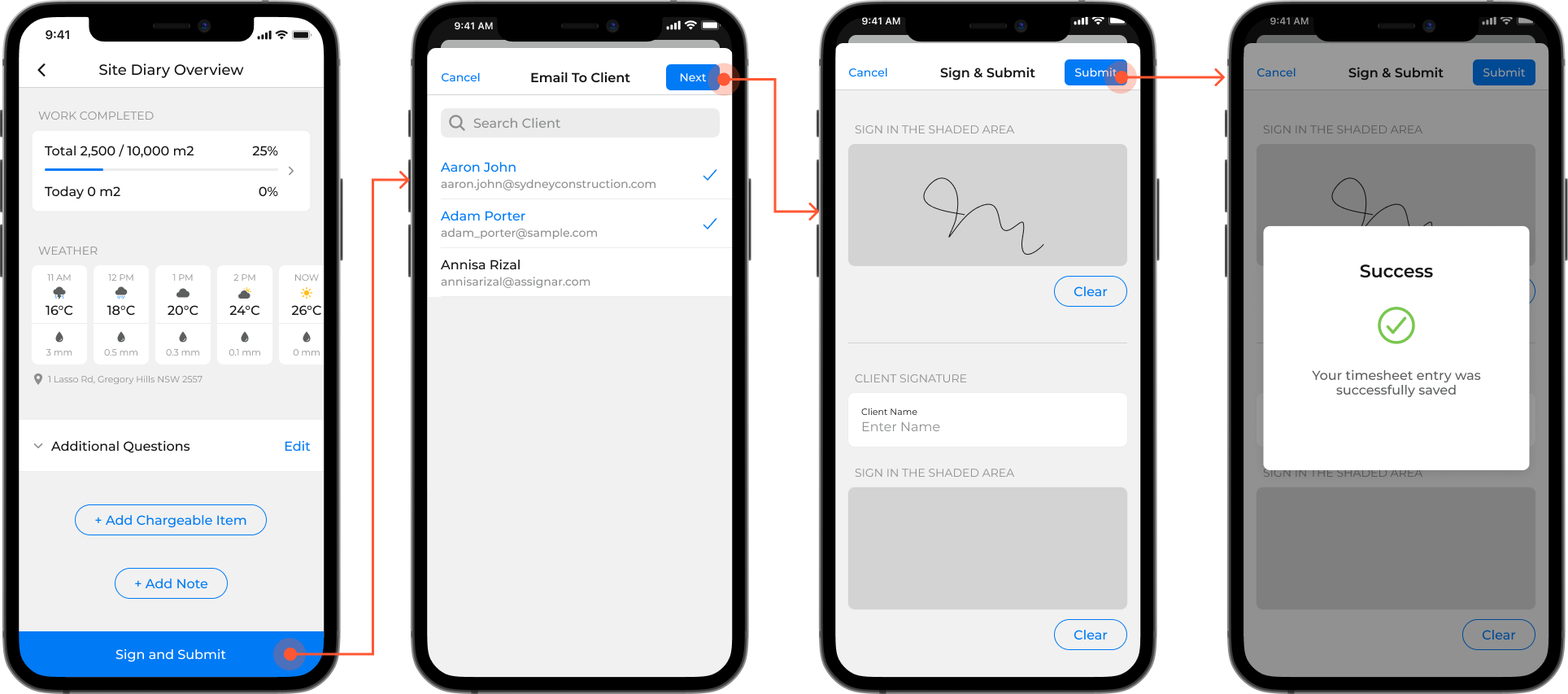 Can't see the option to select your Clients? Your Admin will need to set this up for you. Admins, you can learn how to set this up here.