Who this article is for
Supervisors (Foreman) with access to Site Diary in the Assignar Mobile App.
Before opening Site Diary, make sure you've updated your Assignar Mobile App to the latest version (

min. v8.8.4+

).
You can delete an entire Site Diary, simply by tapping Delete from the Site Diary Overview page.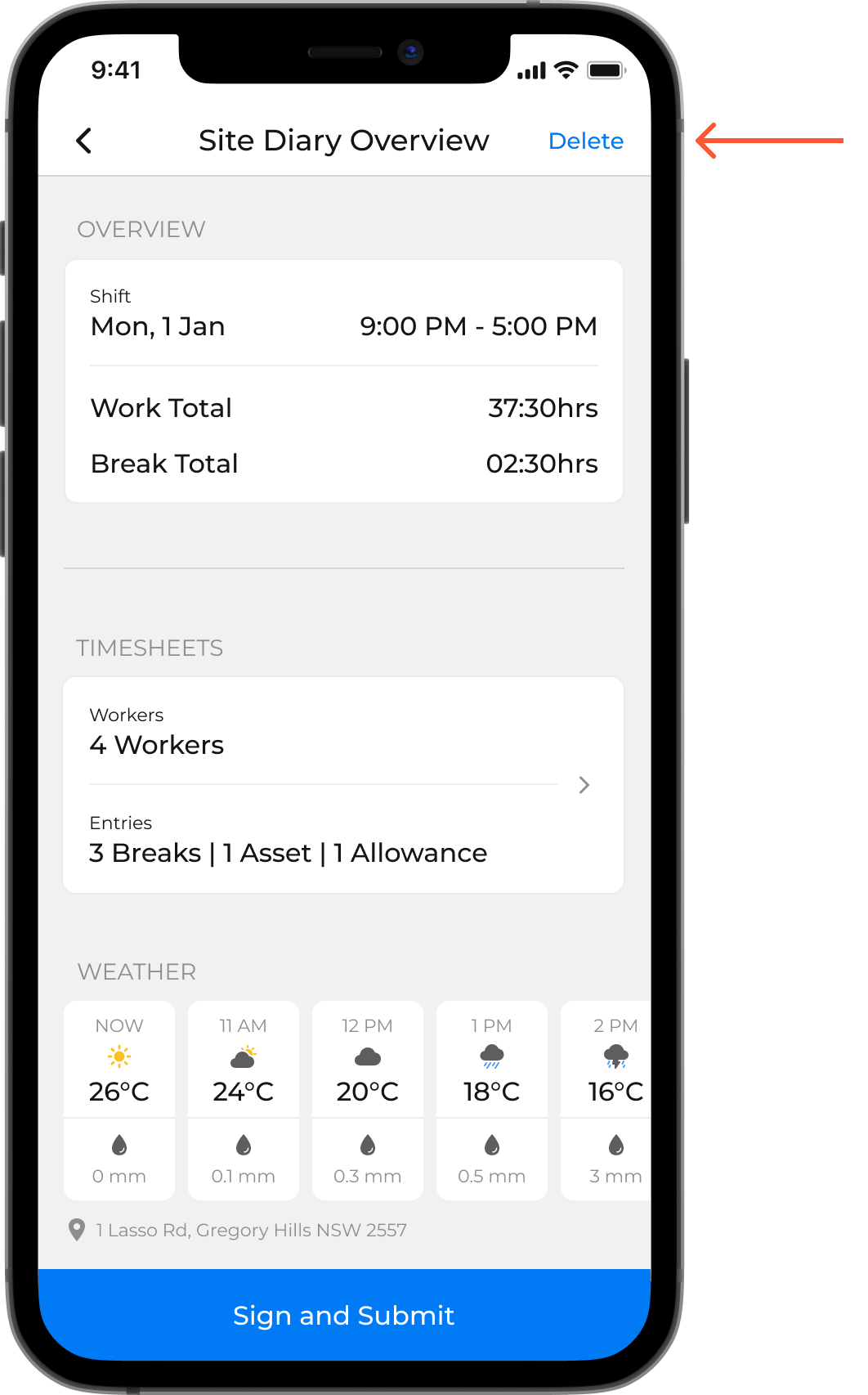 You can also delete Site Diaries from the Web App too. Learn more
Some important notes
You can

only

delete your own Site Diary from the Mobile App, regardless of its status.
Any Timesheet that you created from Site Diary will also be deleted.
If the Timesheet was created by the Worker, their Timesheet will remain in the system.
You will not be able to delete a Site Diary, if any timesheet on the Site Diary has either been

Approved OR Processed.

Ask Payroll to unapprove the Timesheet first, then try to delete again.
This feature requires version 8.8.4 or above of the Assignar Mobile App.