Inductions are required for any new employee or are sometimes a requirement for a project you're about to start. No need to waste time and paper with inductions, when it can be done digitally in Assignar. Here is the workflow of an online induction: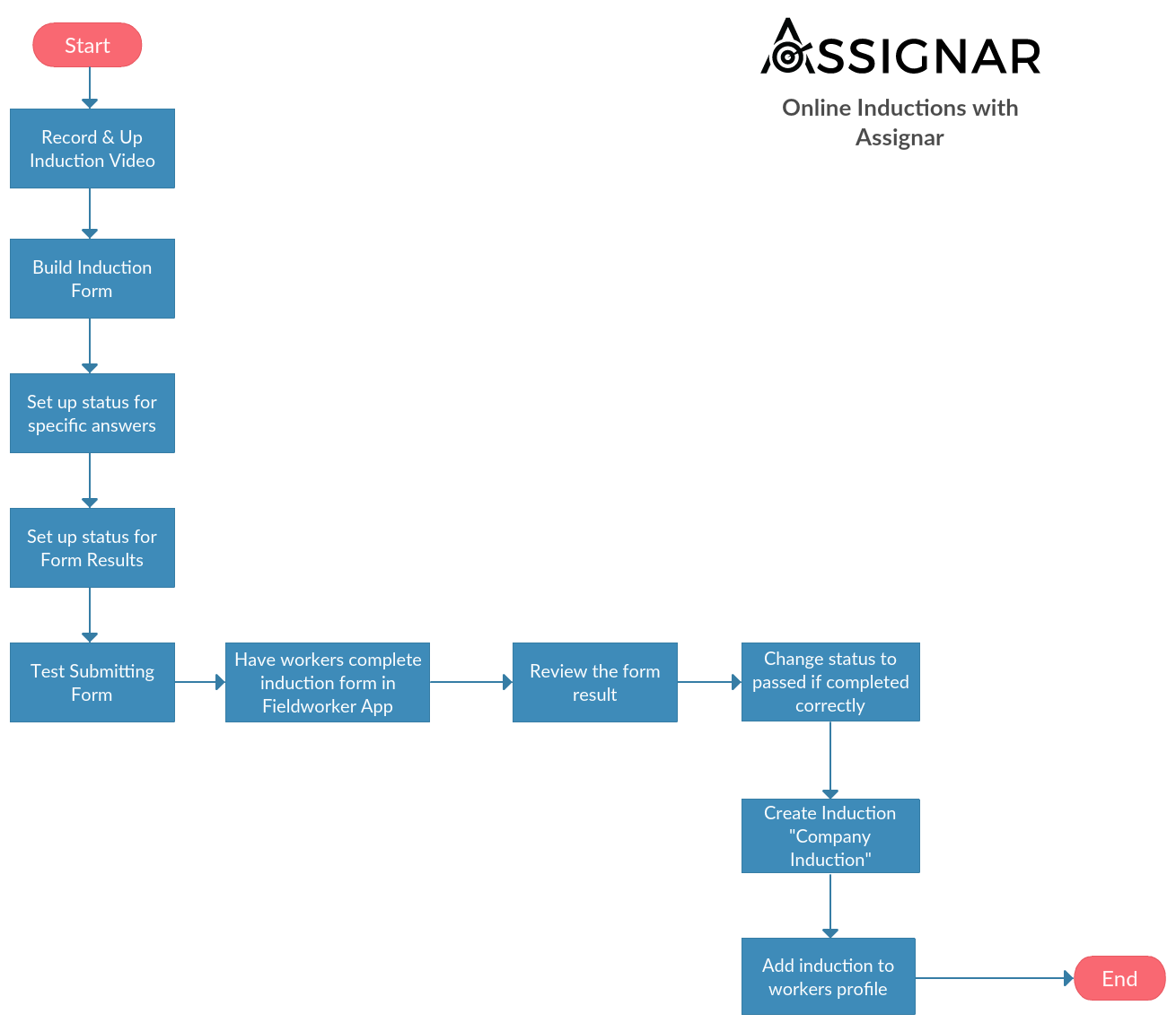 There are a few important steps you need to take to ensure you are set up for success with Assignar and Inductions 
Once you have set up these key elements set up in Assignar, it's time to put it into action. 

Have them complete the form and submit 

Review form result and change status to Passed